The Red Roses beat France 10-6 to win their third consecutive Six Nations title
16:30, 24 Apr 2021
It wasn't pretty but England got the job done, beating France 10-6 in a gripping low-scoring classic at Twickenham Stoop to claim their third Women's Six Nations title in a row, and fourth in five years.
The Red Roses were certainly not at their best on Saturday afternoon but gave a gutsy performance and dug deep when it mattered most to overcome a resilient France side who came close, but errors at crucial times cost them dearly.
The bench proved the difference for England in the razor-thin encounter, in particular Sarah Hunter, who had been benched in favour of Poppy Cleall. One key moment came about when France were just a few metres away from scoring but Hunter, winning her 125th cap today, snatched the ball to end the play.
There was only one try across the afternoon and that came from the in-form forward Cleall, who opened the scoring in the final minute of the first half. Emily Scarratt converted to send England into the break 7-0 to the good.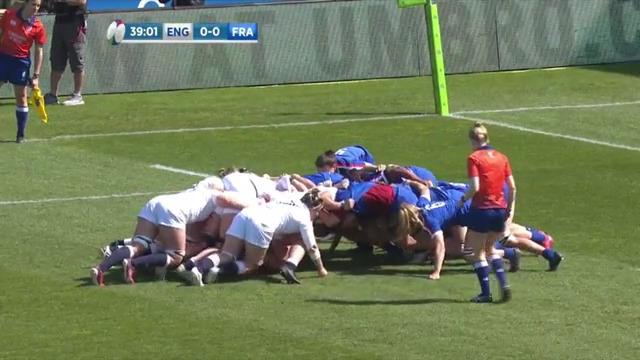 France battled back into the contest, with England struggling to contain the visitors for large portions, and Caroline Drouin posted two penalties to close the gap but England's robust defence denied their opposition any chance at getting a try over the line..
England back row Zoe Aldcroft told BBC Two, "It means so much, we have worked so hard since January. They pushed us back in the tackles but we held it together and kept going."
Player of the Match Zoe Aldcroft added, "It means so much we have worked so hard since January. We worked hard for the full 80 minutes and we got the win.
"France were pushing us back in the tackles but we knew that pressure was coming.
"I think maybe in the first half we could have been more physical but in the end we did it when it mattered.
"It's always a battle with France, credit to them."
England's dominance in Europe is huge but there's no denying that the French are closing in on them and they will have a chance at revenge next Friday when the two teams meet in a friendly.