The young England star showcased his incredible attributes playing in central midfield during the 5-0 victory over Andorra
09:57, 12 Oct 2021
After a fine display against Andorra on Saturday night, Phil Foden will have given England boss Gareth Southgate one less headache in the forward areas, but one more in his constant dilemma when it comes to picking a midfield.
The young Manchester City star was deployed in the heart of midfield alongside James Ward-Prowse and Jesse Lingard in Andorra la Vella, and you could immediately see the difference in his effect on the game compared to when he is deployed on the right wing. He was given the freedom to dictate the play in the World Cup qualifier and as a result was the biggest threat for the Three Lions. The Mancunian prodigy was able to showcase his range of passing from a deeper role, which gave his side the impetus to get forward. The Andorran defenders were constantly caught out with his pin-point over-the-top balls with which he would constantly find the runs of Jadon Sancho and Ben Chilwell.
Foden is England's most technically gifted player, Southgate has realised that his side will benefit more from having the 21-year-old on the pitch, and he will have seen that to get the best out of him he needs to be in the thick of the action. Foden was always going to be one to watch heading into the international break after he turned in an outstanding performance against Liverpool, earning a share of the Man of the Match award alongside Mohamed Salah. And after running the show at the Estadi Nacional on Saturday he looks set to keep his place for tonight's clash against Hungary.
Another win closer to our target. Now lets keep it going Tuesday night, see you soon 🏴󠁧󠁢󠁥󠁮󠁧󠁿👍🏻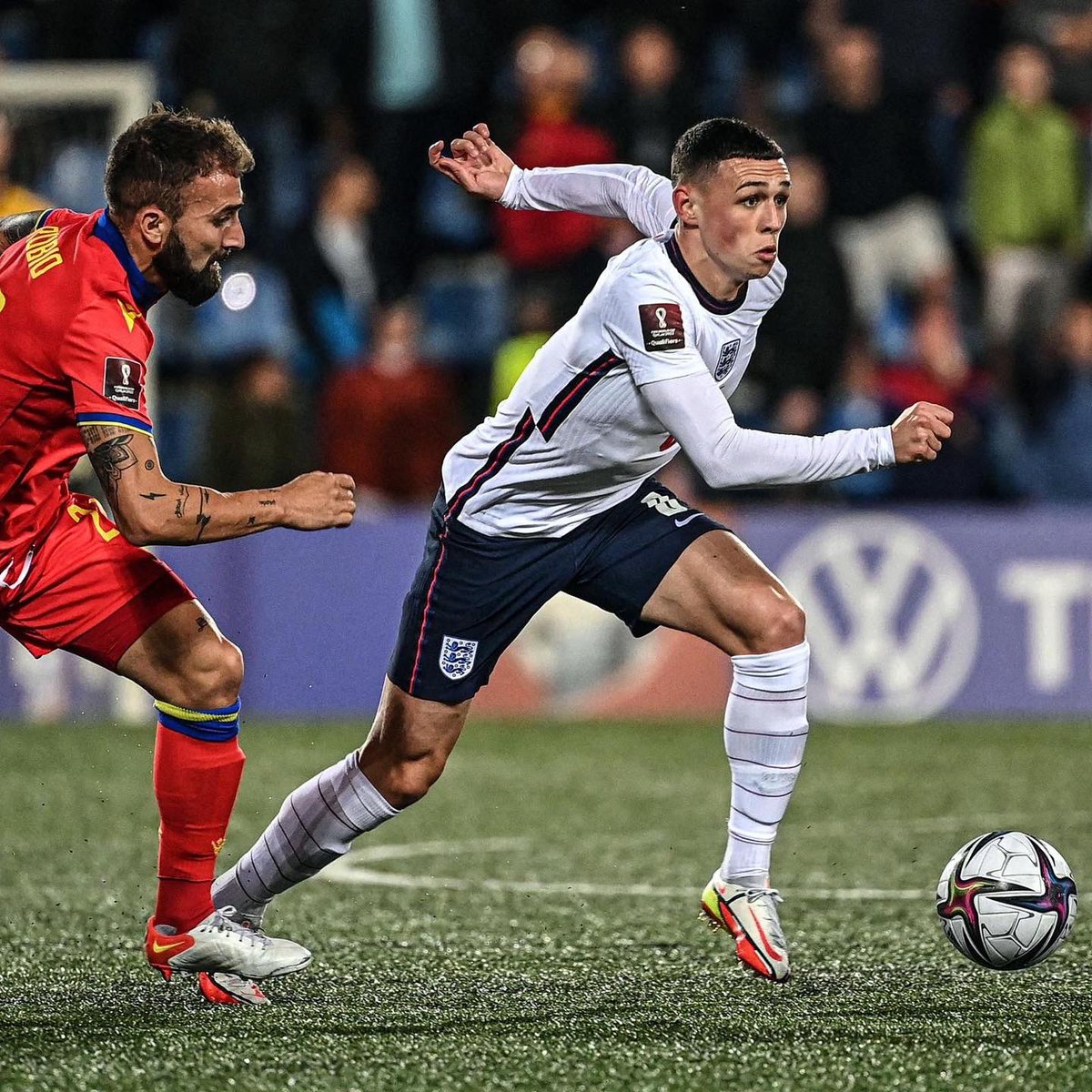 For his manager, there has always been the problem of designing his most effective front three and having far too many attacking talents to choose from. However, Foden may have just made his life a little bit easier in that regard. By having the City star play a deeper role he can have one of his strongest assets on the pitch with one less player to try to please when selecting his attack.
Foden's passing against Andorra was something to behold. He completed 72 of his 76 passes, registering 89 touches and an assist in what was a remarkable individual showing, and he even impressed former midfielder Roy Keane. The ex-Manchester United star compared Foden to American Football star Tom Brady. He told ITV: "I love my American Football and Foden has been like a top quarterback.
"He's been like Tom Brady, He's just picking people out. He's got runners and he's got wide-receivers. He's making it look so easy.
"He's been maturing well over the last year and he's been playing most weeks for Man City. He's playing in big games most weeks and in the top competition in Europe."
Former England striker Chris Sutton was also impressed with the starlet's game against Andorra, lauding him as the new Paul Gascoigne and calling on Southgate to keep him playing centrally. He added: "I was a donkey on the football field, but Phil Foden? He's a gazelle. He's graceful in his movement."
With Foden cruising in the midfield role that was brilliantly covered by Kalvin Phillips and Declan Rice at Euro 2020, Southgate's main headache will come from choosing his midfield alignment. England are not short of quality in that department. Foden has shown he can excel there, Rice and Phillips are tried and tested and were exceptional at the Euros, and then there is youngster Jude Bellingham who missed out on this squad due to Southgate not wanting to overwork him. All have their own unique assets that can offer something important to the Three Lions, but this next year will be a tough one for Southgate to decide who will shape up in the midfield at the World Cup in Qatar.
Right now, Foden looks like he is pushing his way to the front of the queue.