Pep Guardiola's men are in Champions League action against RB Leipzig
07:00, 14 Mar 2023
Manchester City return to the Etihad Stadium tonight knowing a win over RB Leipzig will take them into the last eight of the Champions League. Yet it feels like, strangely, the pressure is not as intense this season as it has been in previous years.
Perhaps that's because domestically, they are not running away with the Premier League and instead Arsenal are stealing the headlines. City have won their last four games in all competitions and are seemingly starting to get into a run of games that could win them both major trophies this term, yet it feels like their qualities are being underestimated this term.
Sure, Pep Guardiola's side have not hit the dizzying height that saw them hit 100 points in 2017/18, or win four of the last five Premier League titles - but they aren't having disastrous seasons like Liverpool and Chelsea and they are still well in contention for the title.
READ MORE:
Looking at the league run-in, you have to conclude that City have the easier hand. They could quite feasibly win all of their remaining 11 matches that would take them to 94 points - a total that should win them the league. Their toughest tests all come at home, with Arsenal, Liverpool and Chelsea all still left to visit east Manchester, while the league leaders still face several tough tests on the road.
All eyes will be on that April 26 date, when Mikel Arteta returns to Manchester, but before then Arsenal must travel to Anfield where Manchester United were humiliated, and then have a trip to St James' Park to contend with. Any slip ups and City will be there to take full advantage, with a squad packed full of title-winning experience.
It is quite possible that Arsenal may actually help City out as we enter the business end of the season. Whereas the talk in previous seasons has been about Man City winning the quadruple or treble, now the Citizens are going steady, with a home FA Cup quarter-final against Burnley to come this weekend.
Yet there's been no talk of Man City winning the treble this season. The emergence of Manchester United, Carabao Cup winners, has also dampened City's chances as they could meet in the FA Cup at Wembley in the next month.
Pep Guardiola on Erling Haaland being built for Premier League: "Yes — and I would say in Germany, in Spain, in Italy, in Norway, in Congo, everywhere". 🔵🇳🇴
#MCFC
"These players adapt everywhere; in Africa, South America, no problem".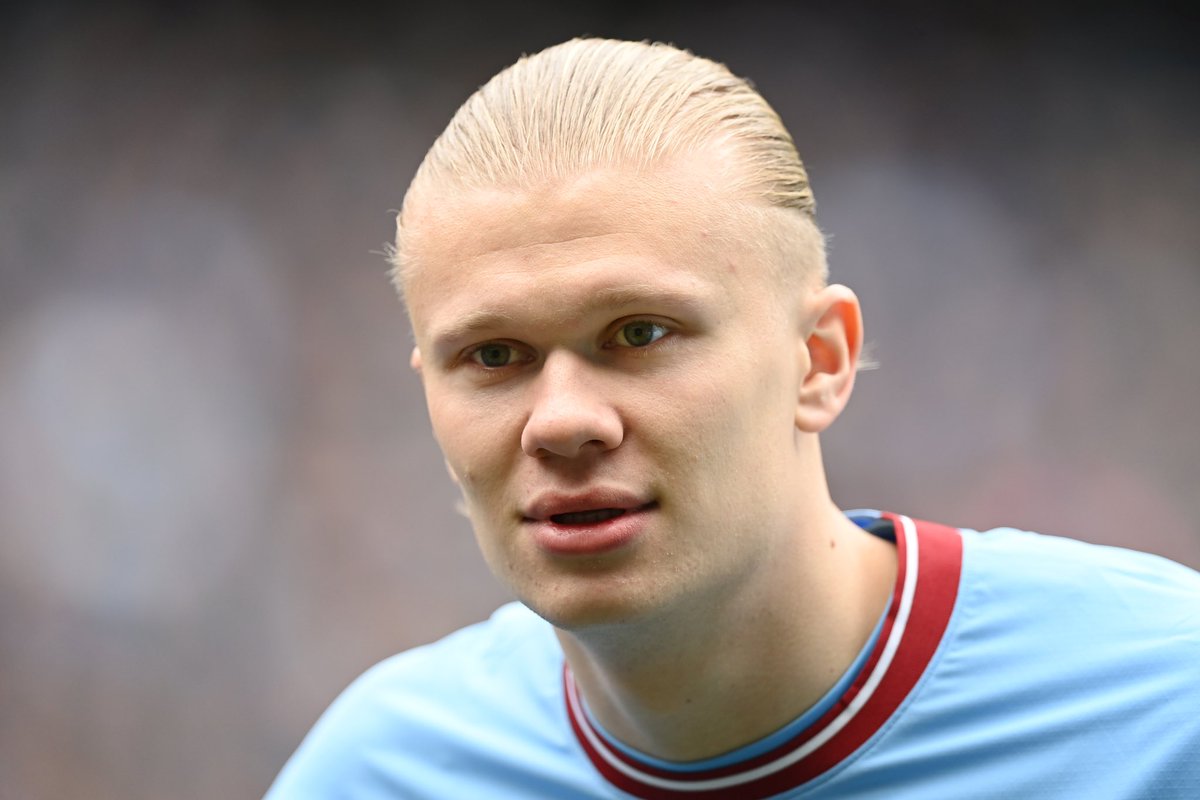 City are currently priced at 6/5 for the Premier League, 11/10 to win the FA Cup and 2/1 to win the Champions League for the very first time. And it is that European competition that could add some serious sparkle to the reign of Guardiola in Manchester. He hasn't won Europe's premier competition since 2011 and will be desperate to prove he can win it without the help of Lionel Messi.
There's a potential scenario where we reach the end of the season and City are in two finals, and top of the Premier League. It isn't that far-reaching to suggest they will be in serious contention for all three, and after four wins in a row, we could be at the start of the winning run we have been expected over the last few months.
If City can get onto Arsenal's shoulder, you'd back them to breeze past. The difference between the two on the pitch at the Emirates was clear, and City will fancy turning them over again on home soil. But another scenario is that Arsenal break clear away in the Premier League, and City focus all of their attention on the Champions League. It is something they haven't been able to do at any point over the last five years and perhaps that is what they need to finally get over the line.
Real Madrid always look dangerous and Bayern Munich look incredibly strong having beaten PSG, but it might just be Manchester City's year. First job is to get past RB Leipzig tonight.