The former heavyweight champion's return is the talk of the sporting world
11:22, 26 May 2020
The sporting world has been caught up in Mike Tyson fever since the former world heavyweight champion, 53, announced his desire to return to the ring - but what exactly does that mean? Below we've broken down what we know so far about the Baddest Man on the Planet's much-anticipated return…
What is it?
When Tyson first announced in April that he'd return to boxing for the first time since his defeat to Ireland's Kevin McBride in 2005, it was with the aim of competing in exhibition bouts for charity but much has changed in a month with the magnitude of Tyson's return varying depending on which reports you read.
Interest in Tyson's return has, unsurprisingly, gone through the roof - some want to see him slug it out with former foes (more on that later), some believe that Tyson will turn back the hands of time and mount an unlikely challenge on the current heavyweight landscape and, now, the Bare Knuckle Fighting Championship have offered Tyson a whopping $20m to fight under the company's banner.
Exhibition bouts still seem the likeliest probability but let's face it, we're talking Tyson here - anything could happen.
When will it happen?
When footage of Tyson back in the gym surfaced on social media at the end of April, the man who first won a world title in 1986 was aiming for a date around late 2021. Fast forward a month though and Tyson has broken the internet by showing off a physique that would make most men 30 years his junior envious.
"I'm feeling better than I've ever felt in my life."
Mike Tyson in 2009 vs.
@MikeTyson
in 2020 🤯💪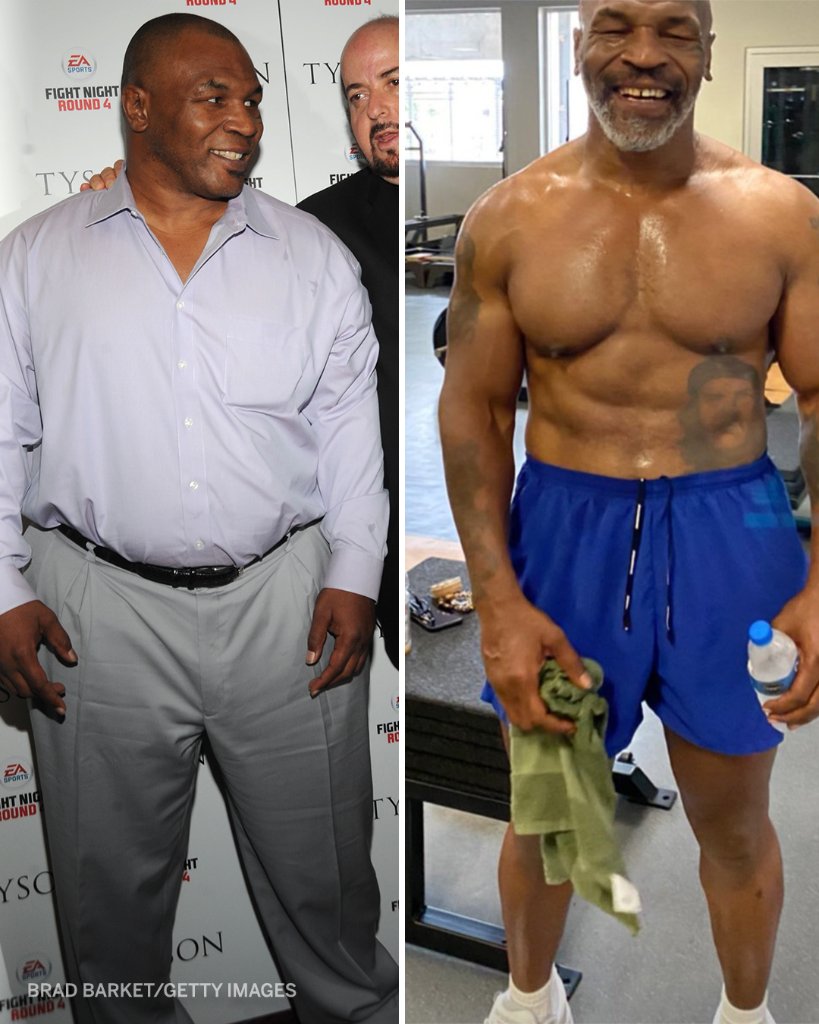 Tyson's clearly been putting the work in, with some help from UFC legend Vitor Belfort, and maybe we could see Tyson's ring return earlier than usual. As with all sports right now, any ring return will be dependent on the state of the Covid-19 pandemic at the time but Autumn seems a good bet.
Who Will It Be Against?
Who exactly will be standing in the opposite corner from Tyson when he does return? Take your pick.
Evander Holyfield, who famously triumphed over Tyson twice in the nineties and lost half an ear for his efforts, is also on the comeback trail aged 57, and many are clamouring for a third fight between them. Danny Williams, the Briton who conquered Tyson in 2004, has also thrown his name into the hat.
Let's also not forget Tyson Fury's father John, who called out the inspiration behind his son's name in a quite frankly surreal and terrifying video on social media.
🤯 Tyson Fury's father John Fury has declared that he's looking at a charity fight with Mike Tyson…
[📽️ Manchester Fight Club]
Most recently, UFC legend Tito Ortiz has claimed that he's been contacted with regards to a potential fight with Tyson.
Is Everyone On Board With Tyson's Return?
It's fair to say that Tyson's return to the ring has been divisive amongst fight fans and while many who adore the heavyweight icon are jubilant to see 'Iron' Mike back and fighting fit, they are also worried about the health and safety of the youngest heavyweight to ever lift a world title, when he does return to the ring.
UFC President and friend of Tyson, Dana White, has pleaded with the boxer not to return to the ring whilst George Foreman, two time heavyweight world champion, has also begged the great not to lace up his gloves again and if he does, it should only be four to six rounds, with no knockout punches.
Not everybody's against it though and WBC president Mauricio Sulaiman has claimed that should Tyson return to boxing competitively, the governing body would rank him:
"I'm not going to kill the dream. I'm going to be very supportive of Mike Tyson, he deserves it," Sulaiman said
"If the dream is to say 'I will be ranked,' I am saying yes, we will rank him."
It's only been a month since the boxing legend first announced his return and with plenty of time left until he does fight again, expect a lot of twists and turns along the way. The life and times of Tyson are never dull.