Lionel Messi and Alexia Putellas were the big winners at the FIFA The Best awards
14:00, 28 Feb 2023
As Lionel Messi picked up another FIFA The Best award and the world's finest coaches and players gathered at an awards ceremony in Paris, all the glitz, glamour and sparkles in the world couldn't hide the obvious question. Who was this all for?
It came, incidentally, after a weekend that saw Manchester United lift their first trophy since 2017. A day of true sporting celebration at Wembley saw Erik ten Hag end the mini-drought at Old Trafford, and the fans who had gathered in the capital embraced the triumph.
Football is about winning team trophies. Or games of football. How many of those same United fans truly care that Casemiro was named in the Team of the Year? These award ceremonies seem to have been created for the individual players, sponsors and bickering fans on social media.
READ MORE:
'Player X has more Team of the Year appearances than Player Y so he must be better.'
You'll see this sort of thing across the board on Football Twitter. Individual awards used as bargaining chips in arguments. Lionel Messi isn't a better footballer than Cristiano Ronaldo because he has won more Ballons d'Or than the Portuguese. He's a better footballer because of what he can do on the pitch. This faux validation is completely unnecessary.
Clubs are falling for it too. Nomination for these types of awards is now being included as a reward in player's contracts. Individualism is seemingly being prioritised more than ever before, whether that be through goals, assists or award ceremonies. Who can forget Manchester United's Ballon d'Or clause in Anthony Martial's contract that stated the club would have to pay Monaco a further £7.2m if he won the Ballon d'Or before 2019. The Frenchman hasn't even come close to fulfilling his potential.
The Ballon d'Or at least holds some historical standing within the game. It began in 1956, was the idea of French football writers and has provided us with a historical understanding of which players were at the top of their game during different periods. When FIFA combined with the Ballon d'Or in 2010, when Messi and Ronaldo were at the start of their decade-long tussle - it felt like it had real gravitas.
🏆 𝗠𝗘𝗦𝗦𝗜 🏆
#TheBest
FIFA Men's Player Award 2022 goes to Lionel Messi! 🇦🇷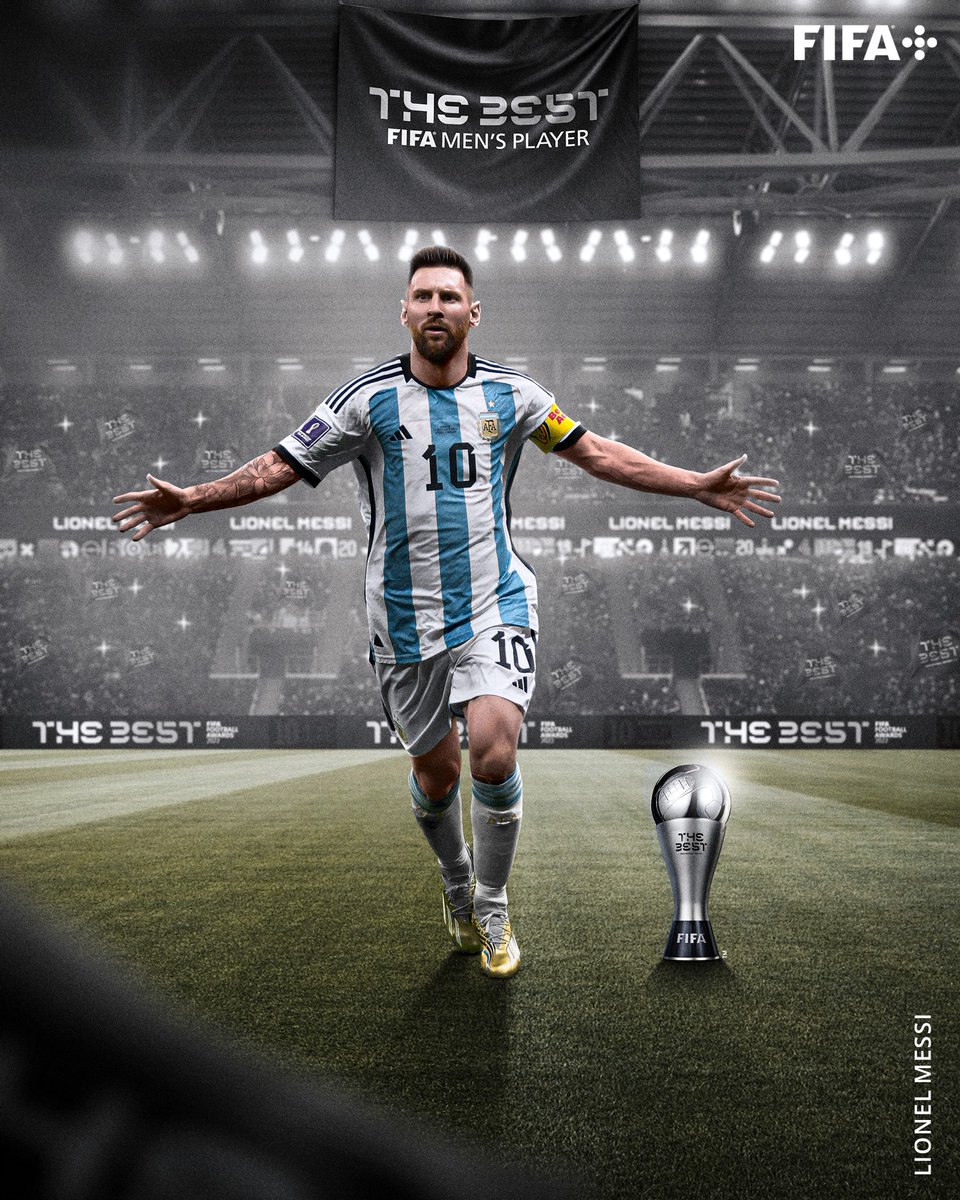 The hype around the award built during the season, with every goal, major trophy or Champions League win contributing to the argument on who should win it. However, since the Ballon d'Or split with FIFA and the organisers of the global game set up their own award, it's fair to say interest has waned.
That coincided with Ronaldo's fall from grace, and Messi's World Cup win which ended that particular debate - the one that had some fans on the edge of their seats waiting to see who won the award.
Now FIFA, who have come up with the worst named award ceremony in history, clearly inspired by Joe Esposito, have started their own thing. It lacks the history of the Ballon d'Or and now is diluting the original award. We don't need two annual 'best player in the world' awards. We barely needed one.
We are constantly being told that the younger generation now aren't interested in following a team. Instead they'd rather follow an individual player, and follow the clubs that he plays for, cheering on every goal from any corner of the planet. In this sense, individual awards make perfect sense moving forward. But the reality is very different. Team trophies will always reign supreme.
Nothing feels better than seeing your club win a trophy. It is incomparable joy. The players, as good as they are, come and go. Their individual awards are, in the grand scheme of things, a footnote in their careers. A club's success remains forever.
*18+ | Be Gamble Aware