Stay up to date with all the latest football news
08:06, 06 Dec 2022
Last Updated: 20:52, 06 Dec 2022
Hello and welcome to TheSportsman.com's World Cup LIVE, as we bring you the latest news from the world of football. As you can expect, much of the news will be based around the World Cup, including team news for today's matchups between Morocco & Spain before Portugal take on Switzerland, but we'll bring you anything else we can see too.
GOOOOAL: Portugal 6-1 Switzerland
Rafael Leao finishes it off in style...
Portugal 5-1 Switzerland
🇵🇹 VAMOS RAMOS! 💥
Portugal's newest hero..

GOAL: Portugal 5-1 Switzerland
Portugal's fourth goal...
Finished it like a centre-forward!! 🙌
This Portugal team are tearing it up against Switzerland right now! 🇵🇹
#ITVFootball
|
#FIFAWorldCup
GOAL: Portugal 4-1 Switzerland
Manchester City's Manuel Akanji with a consolation goal...
GOOOOAL: Portugal 4-0 Switzerland
Raphael Guerrero's first international goal for four years...
Portugal 3-0 Switzerland
GOOOOOAL: Portugal 3-0 Switzerland
Another one for youngster Goncalo Ramos!
HT: Portugal 2-0 Switzerland
PEPE!!! 🇵🇹
The Portuguese defender becomes the second oldest scorer in World Cup history behind the legendary Roger Milla.

GOOOOOAL: Portugal 2-0 Switzerland
Pepe's towering header doubles the lead!
GOOOOAL!
Cristiano who? Goncalo Ramos rattles in one of the goals of the tournament.
Goncalo Ramos has scored more goals in the knockout stages of World Cups than Cristiano Ronaldo.
KICK OFF
The final last 16 tie gets underway...
LINE UPS
COLD AS ICE
WHAT A PENALTY TO WIN IT!
Morocco are through. 🇲🇦

SPAIN ARE OUT
🇲🇦 THEY'VE DONE IT!!!!!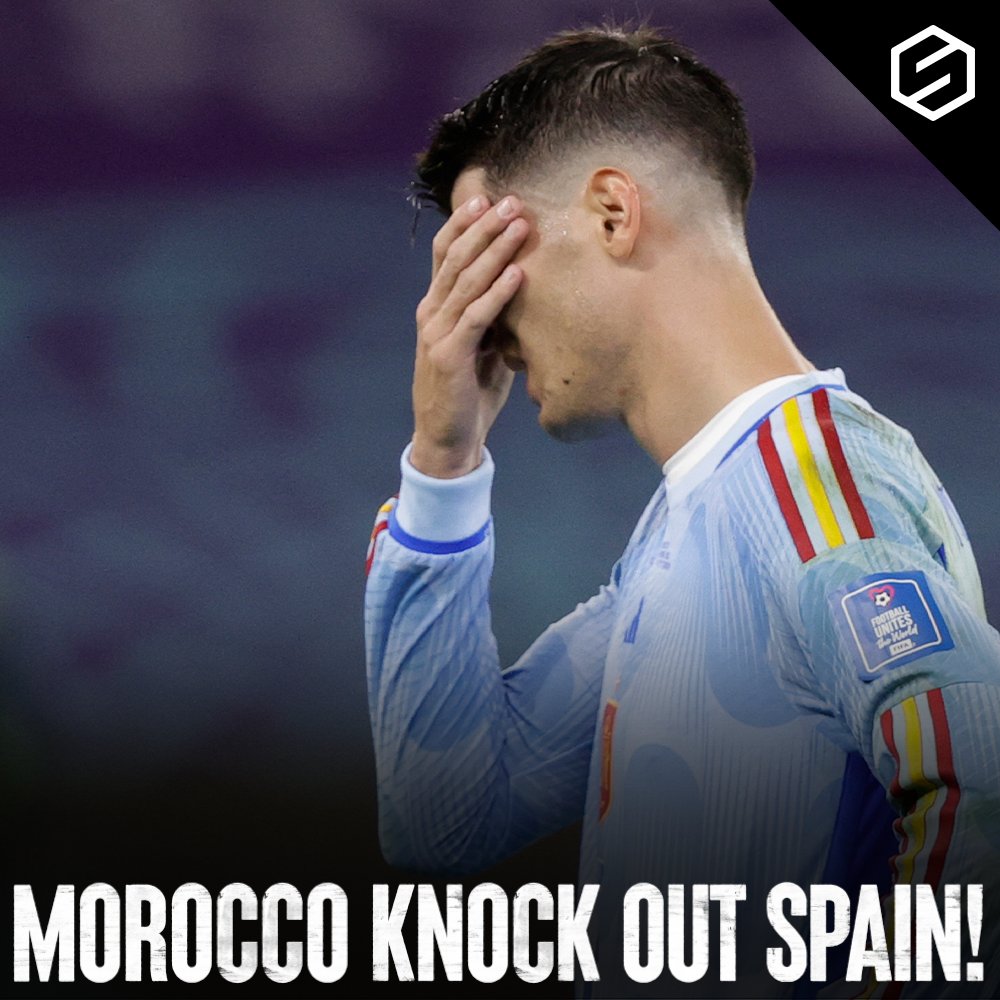 Morocco have done it, beating Spain 3-0 on penalties.
PENALTIES
The game ends 0-0 after extra-time, and we'll have another penalty shootout...
Cristiano Ronaldo DROPPED by Portugal
NO WAY THROUGH
No opposition player has scored against Morocco in normal time after 4 matches. They currently have the best defensive record at the 2022 World Cup.
Let's see what Extra Time brings. 🛡️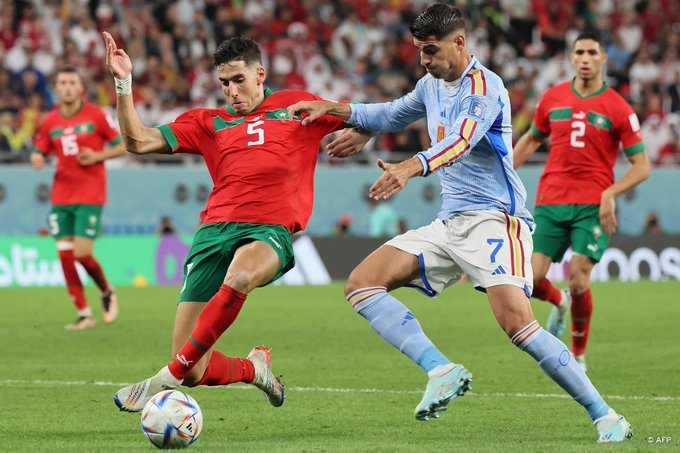 EXTRA TIME
And we're off again, 30 minutes to go before penalties...
FULL TIME
It remains 0-0 despite a late late chance for Spain. Extra time comes up next!
Spain set unwanted record
HALF TIME
The scores on the doors read 0-0 after the first 45 minutes!
Tough news for Arsenal fans...
🚨BREAKING: Gabriel Jesus will have surgery to the injury to his right knee and is facing months on the sideline.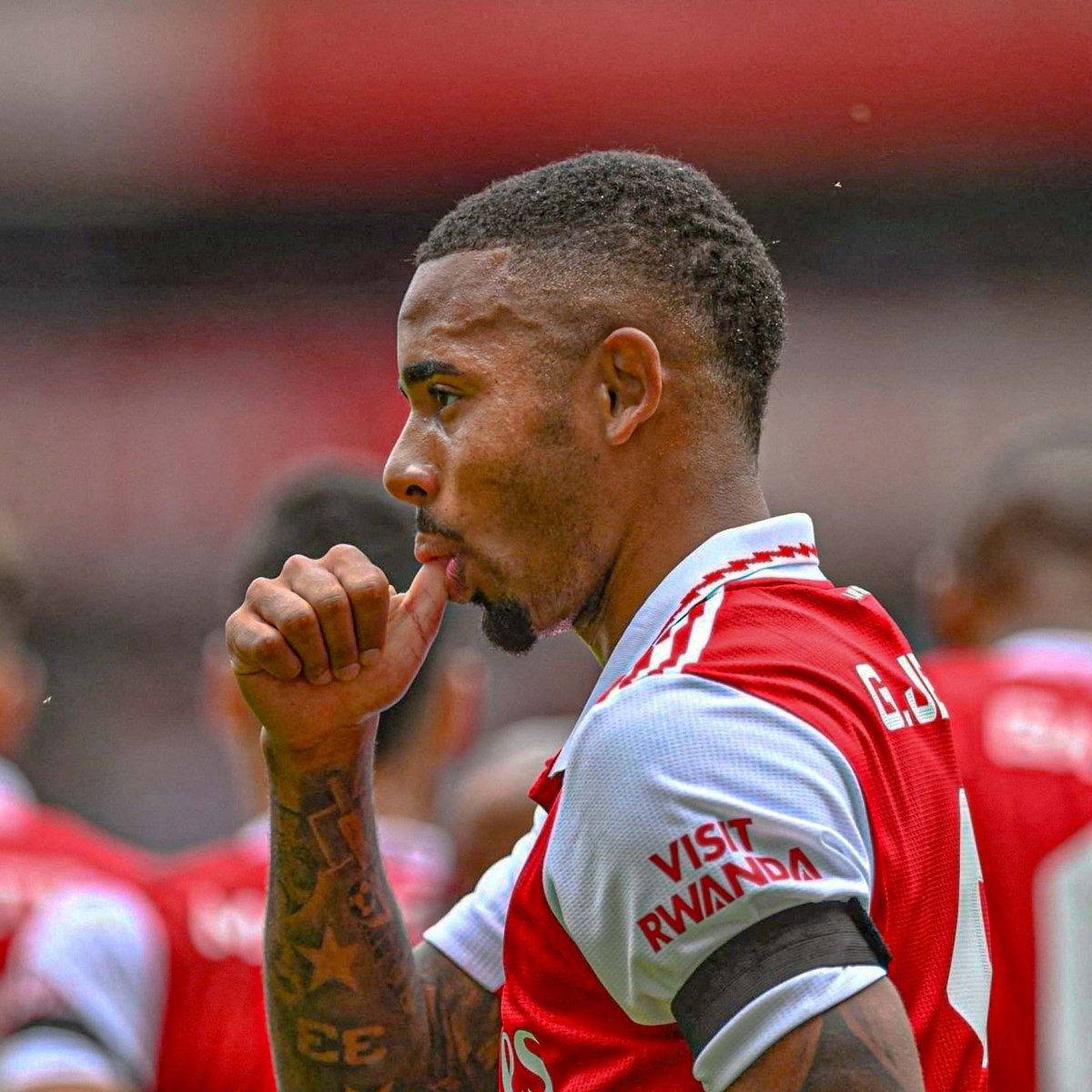 Next up for the winners
The winner of today's match-up will face either Portugal or Switzerland in the Quarter-Finals. Just over five minutes to go at the Education City Stadium.
Morocco-Spain Team News
Grumpy pundits are ruining football
Do you rate Portugal's chances?
Bento leaves Korea job
Paulo Bento has left his role as South Korea manager after 11 years in the role. South Korea made it to the last 16 but fell to Brazil last night in a 4-1 hammering.
Paulo Bento leaves South Korea, it's over after taking them to the round of 16 the World Cup for the first time in 12 years. 🚨🇰🇷
#Qatar2022
Great job by Bento, now ready for new chapter.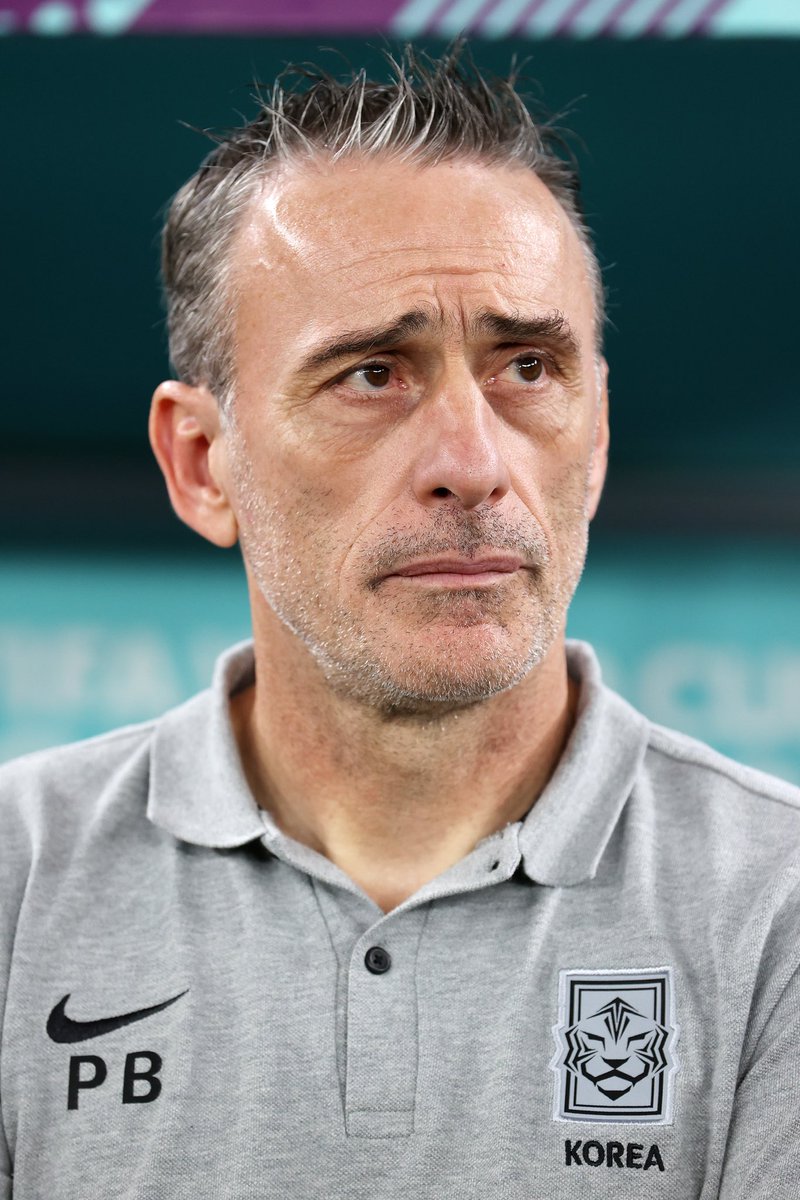 Brazil news snap back at Keane
All you need to know
Yesterday's football wrapped up
Last night's match report