Cricket /
Finally! Joe Root's First Century Of The Summer Could Prove Career-Defining
Root is back with a bang
Joe Root has just scored arguably his most important century ever, now he must build on it and prove he is the world class player England have always thought they had.
The Test captain's 113 at almost a run a ball was as decisive in England's series-levelling victory over India on Saturday, as it was important to the man himself, considering his poor form over the last year.
His 12th One Day International ton, which puts him level with Marcus Trescothick as the most by and Englishman in that format, was the first time Root has achieved three figures all summer.
He was coming under increasing pressure, with a high score of just 35 in his previous eight limited overs innings and having been dropped for the final T20. That was the first time he had been left out of any England side on form alone since the 2014 Ashes series.
Root performed with poise to see off the huge threat of leg-spinner Kuldeep Yadav, anchoring his side's 322-7 before departing to the final ball of the innings. It was a captain's innings, the kind India are used to from their leader Virat Kohli. Root has been under pressure to deliver for his country in the same way Kohli does for India – and this is a good start.
He'll be desperate for another match-winning contribution in the series decider on his home ground at Headingley tomorrow, in what promises to be a thrilling end to England's limited overs summer. The victors will surely head into next year's World Cup in this country as favourites for the crown.
While Root will always consider the results of his team as most important, there is no doubt he will have felt a release of pressure at finally converting one of his regular good starts into three figures. There is little question that, across the formats, Root is England's best batsman. It's why he has been elevated to the Test captaincy, and why so much is expected of him.
Of late, he has picked up a habit of failing to convert good starts into three figures. While he invariably contributes in most games – Root averages 52 in his 69 Tests and exactly 50 from his 115 ODIs – and typically gets at least one half-century from a pair of Test innings, match-defining contributions have been lacking. It's become a noose around the 27-year-old's neck and a stick to beat him with.
Come on England!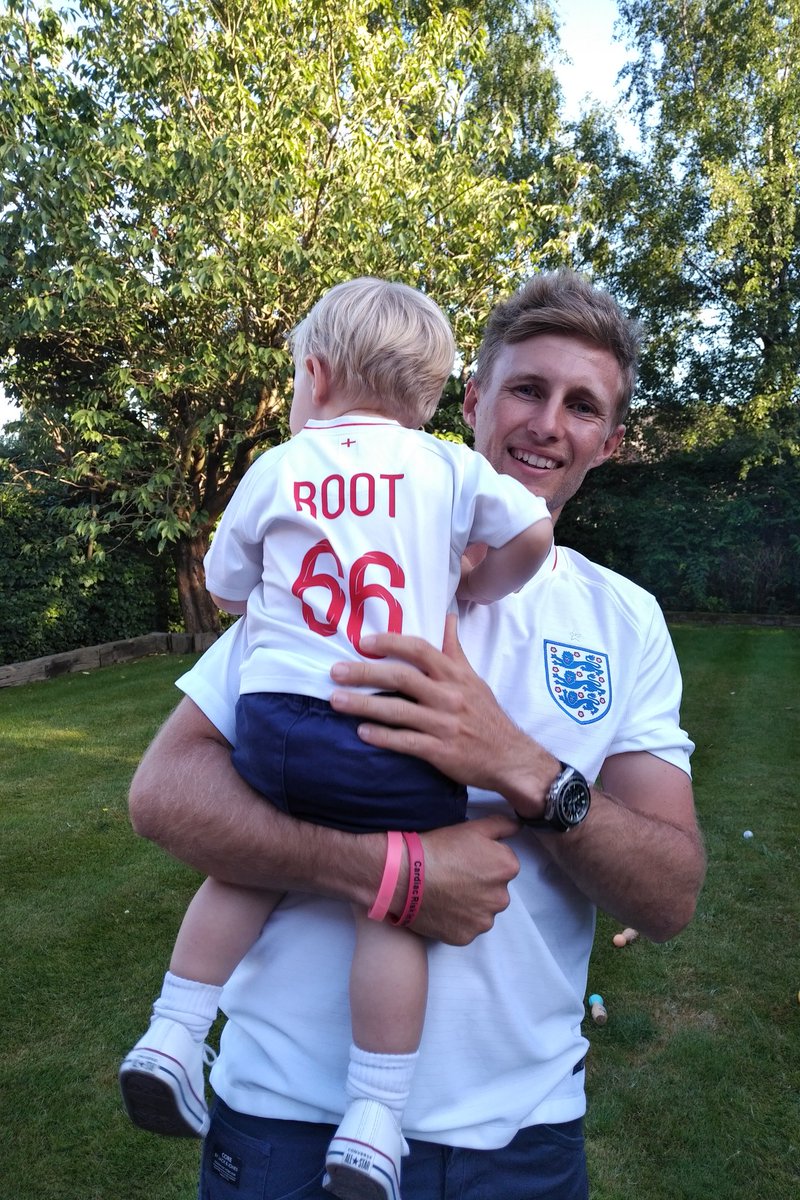 Mentally, as much as anything, Root will have broken a part of his game that was becoming a hurdle. To get out of the 50s, 60s and 70s and go on to 80, 90 and most important raising the bat for his century. The confidence that will give him, England hope, will remove the burden from his shoulders and quieten the whispers of his being an unfulfilled talent.
Naturally, it's in the Test arena where Root must deliver most. As captain, and having finally elevated himself to number three in the order, which most observers had demanded considering it is traditionally felt to be the space of the team's best batsman, Root must make more of his outstanding talent.
His average continues to be impressive, owing to a consistency many batsmen could only dream of at the highest level of the game. But it's almost a year since his last Test century, against West Indies at Edgbaston. In that time, on countless occasions he has set himself a platform to go on and deliver a game-changing score but has failed to deliver. Mentally, it has proved costly.
With England's Test form since he replaced Alastair Cook as captain inconsistent at best, England have been crying out for Root to lead by example. Given the Three Lions have never lost when the Yorkshireman has reached three figures – they have won 10 of the 13 Tests in which he has made 100, drawing three – what a difference a conversion would have made.
Root is often considered alongside Kohli, plus New Zealand's Kane Williamson and the disgraced ex-Australia captain Steve Smith as being the leading batsmen in the world. Truly world class stars, leading their sides across the formats, and being the most important player to their teams. The run machines.
But Smith and Kohli in particular have left Root behind to the extent he began to fall from the conversation. The reason is his inability to convert. As Smith proved an immovable object during the last Ashes series, Root would get his 50 and be out. It was often the signal for the rest of the ranks to collapse.
Indeed, those four players typically lead the way in the ICC Test batting rankings. Smith is top, but given his fall from grace, Kohli is the true leader, with Root following and then Williamson. But while Root is rightfully in their company, what will elevate him is to make more centuries. Kohli has 21 Test centuries – and a remarkable 35 in ODIs – while Smith has 23 centuries in Test cricket alone – eight of them against England. Their conversion rate is considerably higher than Root's and it's why they have led their respective countries to more success than Root has of late.
With the mental barrier overcome thanks to his Man of the Match showing at Lord's on Saturday, Root will now hope it is the catalyst for the rest of his summer. With a five-match Test series against India looming, his battle with Kohli will likely be billed as the most important facet. Whoever comes out on top of that, may well decide who goes on to take the series.
It could be a series in which Root proves he deserves to be considered alongside Kohli as the best batsman in the world. If he does, that gritty Lord's century on Saturday will forever be remembered.