It's always easy for people to get excited about a season purely on the basis of pre-season but sometimes there are valid reasons to feel optimistic. For Manchester United, they have just been given a reason to smile. Unlike previous seasons where they have thought that the upcoming season was going to be the year that former player Andreas Pereira steps up after dazzling in the weeks before the Premier League opener, they have just been handed a new sense of positivity.
In the highly talked about pre-season friendly between the Red Devils and Liverpool in Bangkok, United took everyone completely by surprise as they won comfortably 4-0 against last term's Carabao Cup and FA Cup champions to win the Bangkok Century Cup. Goals from Jadon Sancho, Fred, Anthony Martial and Facundo Pellestri gave fans some insight into how the side's transformation is going under the new leadership of Erik ten Hag.
READ MORE:
Something that has been unfamiliar to Manchester United in recent years is a clear plan and structure and in Tuesday's match against rivals Liverpool, it was clear Ten Hag has quickly got his vision across to the players as they turned in an impressive performance - capped off with some brilliant goals including Fred's lob over Alisson from outside the box and Pellestri finishing off a well-worked goal that featured magical footwork from 'clumsy' defender Eric Bailly.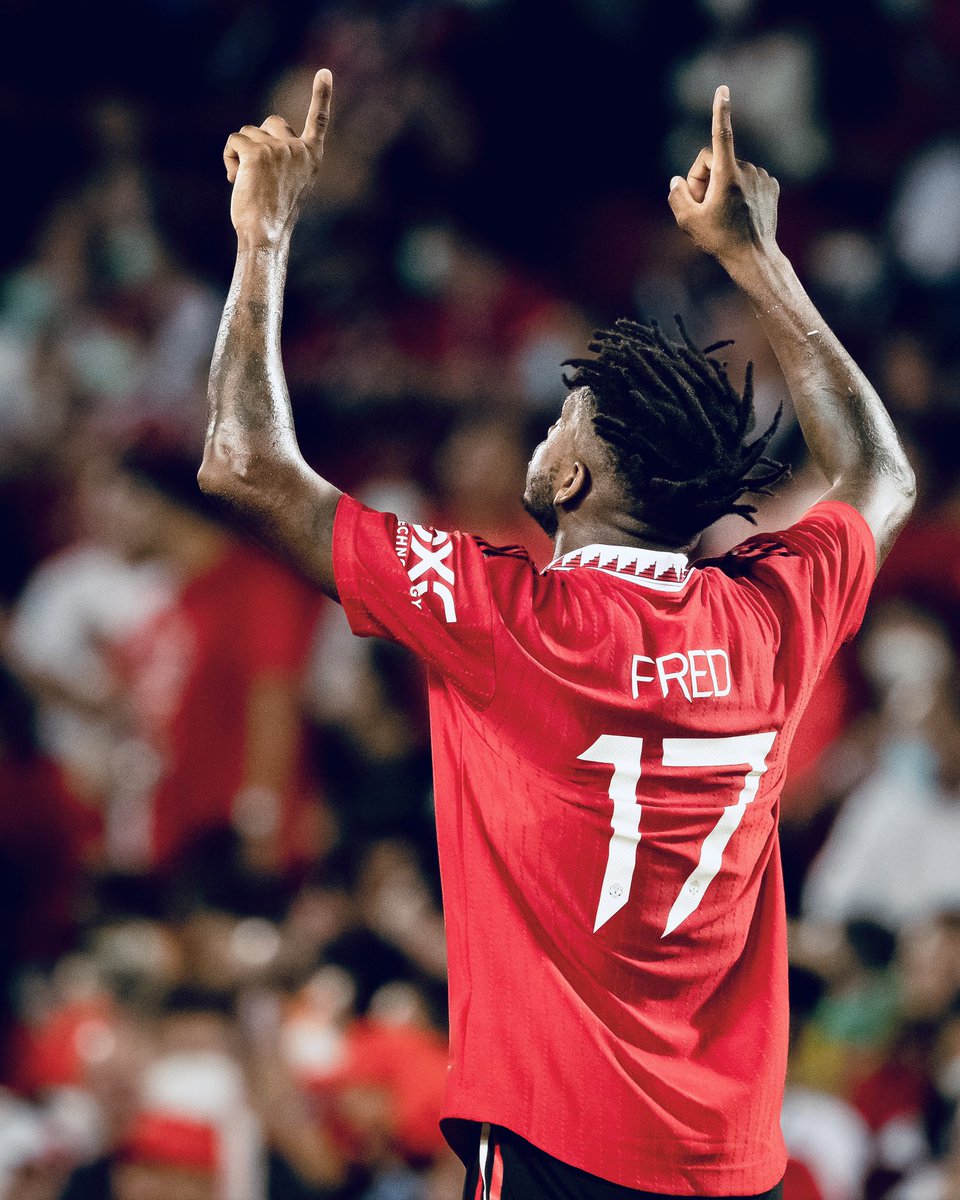 It is still early days of course and one match against Liverpool in a pre-season friendly is in no way comparable to the real deal in the league - which of course takes place at Old Trafford next month. Regardless, in their first taste of 90 minutes of action under the new regime that the Dutchman is implementing, a win against strong opposition is undoubtedly a step in the right direction. The supporters suffered last term under both Ole Gunnar Solskjaer and Ralf Rangnick, with the latter seemingly having no plan whatsoever, offering next to nothing during his six-month caretaker stint. From this one game, supporters will see that there is going to be a lot more communication on the pitch moving forward and that the players will have a better understanding as to what precisely their role will be in Ten Hag's system.
While the summer as a whole has been rather frustrating, despite the shrewd appointment of Ten Hag, his appointment was only going to reach its full potential if he got to mould the squad to his design. Young Dutch defender Tyrell Malacia is the only fresh face thus far, as a deal for Frenkie de Jong continues to drag on. The fans have been frustrated at the club, not the manager for this and while it currently remains out of Ten Hag's control, he is showing his managerial prowess by adapting to the situation and pressing on with the resources he has available. And following this impressive victory, the perfect start to his tenure, fans will be excited to witness the evolution he will oversee at Old Trafford this season and beyond.