As we head into spring after a dismal winter of weather, here's some of the best golf courses in the UK you can play for under £100...
12:05, 03 Mar 2022
The majority of UK golf courses we see the likes of Bryson DeChambeau, Rory McIlroy and Jon Rahm drive, chip and putt their way to glory on will set you back a small fortune, bringing with them the added pressure of taking a huge chunk out of the lush fairway as a course warden watches on in despair.
But fear not, there's a huge array of stunning locations across our green and pleasant land which won't cost you the earth - and here are our favourites...
Silloth on Solway Golf Club, Cumbria (Max price: £80)
Constantly touted as one of Britain's best value golf courses, Silloth is a stunner. In fact, way back in 1925, golf writer Bernard Darwen wrote: "I never more violently fell in love with a course at first sight."
Links golf at its finest, Silloth combines meandering undulating fairways with a number of blind holes which will test any level of golfer.
"The fairways are covered in the springiest of Cumbrian turf, inviting crisp iron shots and courageous woods. Silloth's signature hole is the par 5 13th, with a drive over banks of heather to a deceptively wide fairway."
A weekend round in March will set you back just £55, while 18 holes from April to October costs £80.
Seacroft Golf Club, Lincolnshire (Max price: £70)
Proudly touted as 'the best course you've never heard of', Seacroft is known as a hidden gem among the top courses of Great Britain. If you automatically think of Skegness as candy floss, donkey rides and cockles, think again. This is a beautiful 18 holes which can be enjoyed all-year-round thanks to coastal fast-draining soil.
Ranked 46th in Golf World's top 100 courses in England, this 6,225 yard championship course is worth every pound.
Robin Lawie, Director of Golf at Seacroft Golf Club: "Seacroft made the decision to bring in one of the finest links architects in the country with the view of making sympathetic improvements to challenge not only the expert golfer but also the novice. The five year plan of repositioning of bunkers, tees and greens has also made the course abundantly more aesthetically pleasing to the eye and we believe an absolute 'must play' course."
Spring: £45-55 per weekend round
Summer: £70 per weekend round
Longridge Golf Course, Lancashire (Max price: £50)
We can personally recommend one of Lancashire's oldest courses, after hacking our way around the hills of Longridge Golf Course numerous times in 2021. With stunning views over the Ribble Valley, Forest of Bowland and the Fylde coast, this course takes your breath away at almost every turn.
With rapid greens, a handful of steep fairways and the very real possibility of a strong wind, LGC is a test for every level of player. The par 4 17th, a 273-yard downhill beauty is a hole we could play over and over again, usually with little success.
"The course is a fair test and measures 5,974 yards, which might not seem very long but the greens are a true test of putting. If the wind blows it can play very like a links course and course management is vital."
The most you'll pay for 18 holes in the summer is £50, with a four-ball at a very reasonable £140.
Clwb Golff Nefyn Golf Club, Gwynedd, Wales (Max price: £75 for 27 holes)
Disregard the fact you'll probably lose all of your balls in the sea, just look at it.
"Perfectly situated on the spectacular northern coastline of the Llŷn Peninsula, our 27 hole layout consists of an 18 hole Championship Course, which not only offers golfers a rich variety of breathtaking views and scenery, but also a constantly changing set of challenges which require, if at all possible, the golfers full attention."
The 18-hole Championship course is a must-play, but we're all here for the world famous 'Point' 9-holer which sits on a peninsula jetting out into the Irish Sea. If this alone doesn't tempt you, surely the beachside Ty Coch Inn pub will. Many golfers have stopped here to enjoy the views with a pint, before heading onto the 15th tee.
£65-75 for 27 holes in the summer is a bargain.
🌊Hands up who would like to be here right now?
📍Ty Coch Inn, Porthdinllaen
📸 Image by Lukey P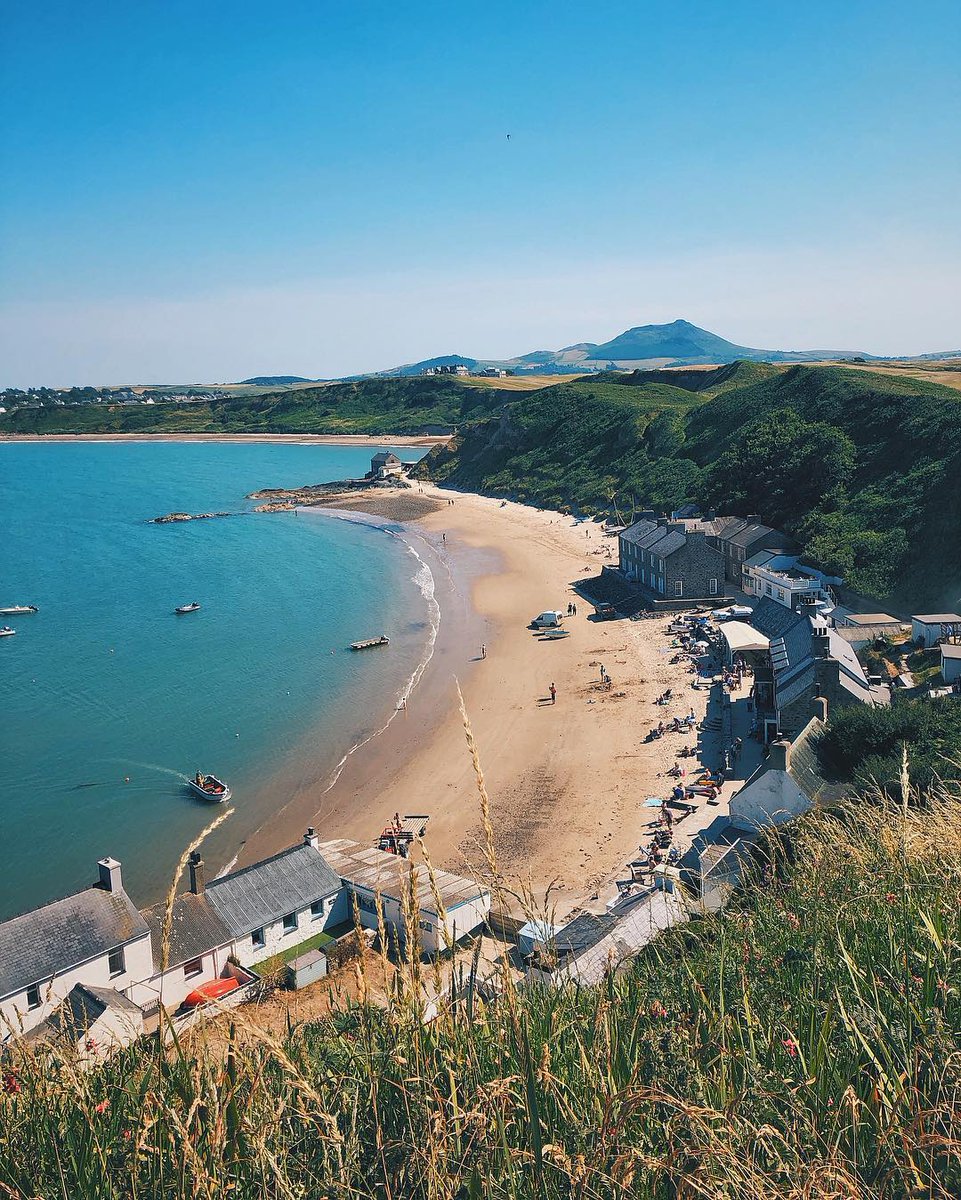 Fraserburgh Golf Club, Fraserburgh, Scotland (Max price: £80)
We couldn't make a UK golf list without visiting Scotland.
Welcome to the seventh oldest golf course in the world - believed to be the oldest in the world operating under its original name. If a genuine slice of golfing history doesn't tempt you, wildly undulating fairways, sand dunes, wonderful views and some truly spectacular holes will.
A review proudly situated on the club website says it all: "We stopped by for a round of golf at Fraserburgh and were delighted by our reception. Never have I felt more welcomed as a visitor. The greens fees are exceptional and the course was as challenging as any we played during our two-week trip in Scotland. The views from the top of the course are magnificent."
A summer green fee of £80 is one of the more expensive on this list, but just pay it and enjoy.