Stay up to date with all the latest football news
09:11, 29 Apr 2022
Last Updated: 15:22, 29 Apr 2022
Good morning football fans!
We're getting ready for a huge weekend of football that could see teams promoted, declared champions or potentially relegated from their respective leagues. We'll also react to Manchester United & Chelsea drawing while West Ham and Rangers both suffer defeats in Europe with Leicester City the only side with a positive result, as they held Roma to a 1-1 scoreline at the King Power.
Any other stats, trivia or bits of information we find throughout the day we'll give to you right here so don't go anywhere!
Mbappe won't stay according to Carlo
Carlo Ancelotti doubts that Kylian Mbappe will stay at PSG this summer, seemingly to know a little bit more than everyone else when it comes to the Frenchman's future.
🚨🎙| Ancelotti: "Pochettino said Mbappe will 100% stay? Sometimes coaches don't tell the truth."
@SQuirante
Samuel Luckhurst has spoken
Usually loath to comment on football's most tedious debate but Ronaldo has cut it in the three biggest leagues, returned to the most intense league aged 37 and scored 23 goals in the Premier League and Champions League for a dire team. Messi went to France and has nine goals.
The debate is over. Cristiano Ronaldo has settled it this season in our eyes.
Ralf Rangnick Press Conference
Ralf Rangnick speaks to the press following Manchester United's draw at home to Chelsea. Here are some key quotes...
On his role at Manchester United: "For me the most important thing is recruitment now, bringing in the best possible players. It's not only about identifying them players, its also about convincing them to join even though we will not be playing in the Champions League."
"The club should should try to find future top star players and develop them."
On Haaland: "Haaland has developed, in the last two years, into one of probably the most expensive strikers in the world. But, yes, he he could be he would be one of those examples where I think the focus should be on to try and identify and find and then convince players who could be Manchester United players for the next couple of years.
Is Manchester United still an attractive club? "As a club, with regard to supporters, stadium quality of our training ground, yes, it definitely is. But we also have to be realistic. As soon as other clubs like Chelsea, Liverpool, Manchester City are involved, then you need some good reasons."
Hartlepool Midfielder's Bizarre Injury
Hartlepool United midfield Mark Shelton has joined the list of players to miss games due to strange injuries. He will miss 'Pool's game against Scunthorpe after getting a cotton bud stuck in his ear, causing dizziness and preventing him from standing up.
Nasty way to go.
Santiago Canizares, Dave Beasant, Richard Wright and now, Mark Shelton.
All footballers who have picked up injuries in unusual circumstances....
Jurgen Klopp Press Conference
Jurgen Klopp speaks to the press after extending his Liverpool contract as his side prepares to face Newcastle. Here are some key quotes...
On his contract extension: "In this moment in time, Liverpool is the place to be. This club offers a lot. We're building of stand again, so that's just a sign that we never stop trying to develop and evolve the situation."
"I really think it's a really good place to be, a good place to join, if not the perfect place."
"This is no threat, but this is only the start. We really go for it now."
On if his extension will impact Salah and Mane's decision to stay: "I think that's a question for the boys. If it's a positive sign for the boys then great, but I don't think this will be a decisive factor."
On Newcastle: "They are on an incredible run. Eddie has played a massive part. They signed one of our analysts, Mark Leyland, which for sure is a big part."
Ralf Rangnick appointed Austria head coach
Ralf Rangnick has been announced as the new Austria head coach, he will still remain at Manchester United in a consultancy role.
Man Utd interim manager Ralf Rangnick has been confirmed as Austria's new head coach 🇦🇹
Jamie Carragher was spot on with this suggestion
🗣 "If it was me, I'd go for Klopp."
A throwback to
@Carra23
correctly calling on Jurgen Klopp to bring back success to Liverpool over Carlo Ancelotti...
Monchengladbach vs Ukraine charity game
Borussia Monchengladbach will host the Ukraine national team on May 11th, with all the proceeds going to charity.
🇺🇦 Borussia empfängt am 11. Mai die ukrainische Nationalmannschaft im BORUSSIA-PARK. Für das Team aus der Ukraine ist dies das erste Spiel seit dem Ausbruch des Kriegs. Alle Einnahmen kommen wohltätigen Zwecken zu Gute.
#StandWithUkraine
#BorussiaHilft
#FohlenVerantwortung
Mo Salah named FWA Footballer of the Year for 2022
Channel 4 gain rights to England games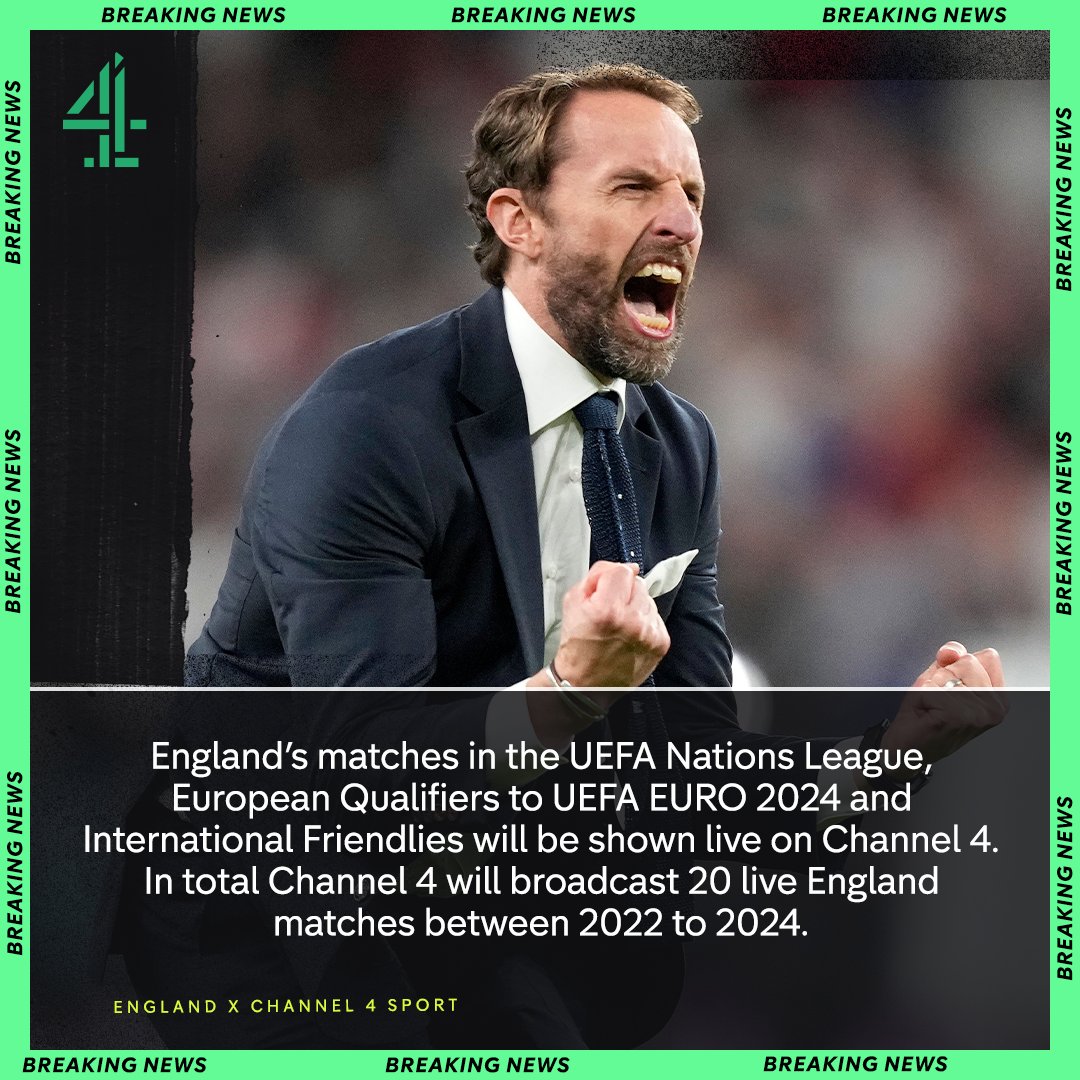 Transfer Gossip
Incoming Manchester United manager Erik ten Hag wants to sign Juventus and Argentina forward Paulo Dybala, 28. (Corriere dello Sport)
Tottenham will listen to offers for Spain left-back Sergio Reguilon, 25, amid interest from an unnamed Spanish club. (Football Insider)
Arsenal have registered their interest in signing Manchester United and England forward Marcus Rashford, 24. (Football Insider)
Southampton will not listen to offers for 27-year-old England midfielder James Ward-Prowse, who is believed to be of interest to Newcastle United and Tottenham. (Mail)
Wan-Bissaka could shine again at Selhurst Park
The Manchester United right-back has been linked with a loan move back to Selhurst Park