Former Everton defender Matt Pennington is out for bragging rights when League One Shrewsbury Town head to Anfield for one of the ties of the FA Cup third round this afternoon.
Most of the 27-year-old's mates support the Premier League giants and he's gunning to give them some stick after the prolonged pain of getting abused in WhatsApp groups.
Knocking Jurgen Klopp's side out would give the once Liverpool fan the ammunition he needs to fire some shots of his own after the Reds ended their painful 30-year wait for a top-flight title in 2020, a year after securing a sensational sixth Champions League trophy.
Pennington joined the youth ranks at Goodison Park aged 11, but was part of the dark side before signing for the Toffees.
The centre-back, who stressed he only went to one Liverpool game, said: "I grew up in Warrington so most of my mates are Liverpool fans. I cop a fair bit of banter from them to be fair. It would be nice to give some back.
"Liverpool were the team I looked towards when I was a kid before I joined Everton. But I stayed with Everton and that was my team then.
"I've been a blue ever since and I've got great affiliations with the club. I'm really proud I was there for so long."
It's not all been one-way traffic in the banter stakes however. Pennington memorably scored in front of the Kop in a Merseyside derby when he blasted home from a Leighton Baines' corner in a, whisper it quietly, game Liverpool went on to win 3-1.
Pennington understandably had a huge smile slapped across his face when being reminded about the greatest moment of his career to date.
He recalled: "It was euphoria equalising for Everton in front of the Kop. The pure emotion came out and to have that moment after all of those years at Everton was just really special.
"I can remember it all to be honest, it was a really good moment for myself. I hadn't played all season because of injury. It was my first first-team game back so it was a bit of a blur in that sense.
"I think Phil Jagielka flicked the corner on; I floated into the box and it just fell for me. I mean you don't get an easier goal than that and I don't think I've scored an easier goal than that."
Matthew Pennington marks his first Premier League start this season with a goal against Liverpool.
Massive.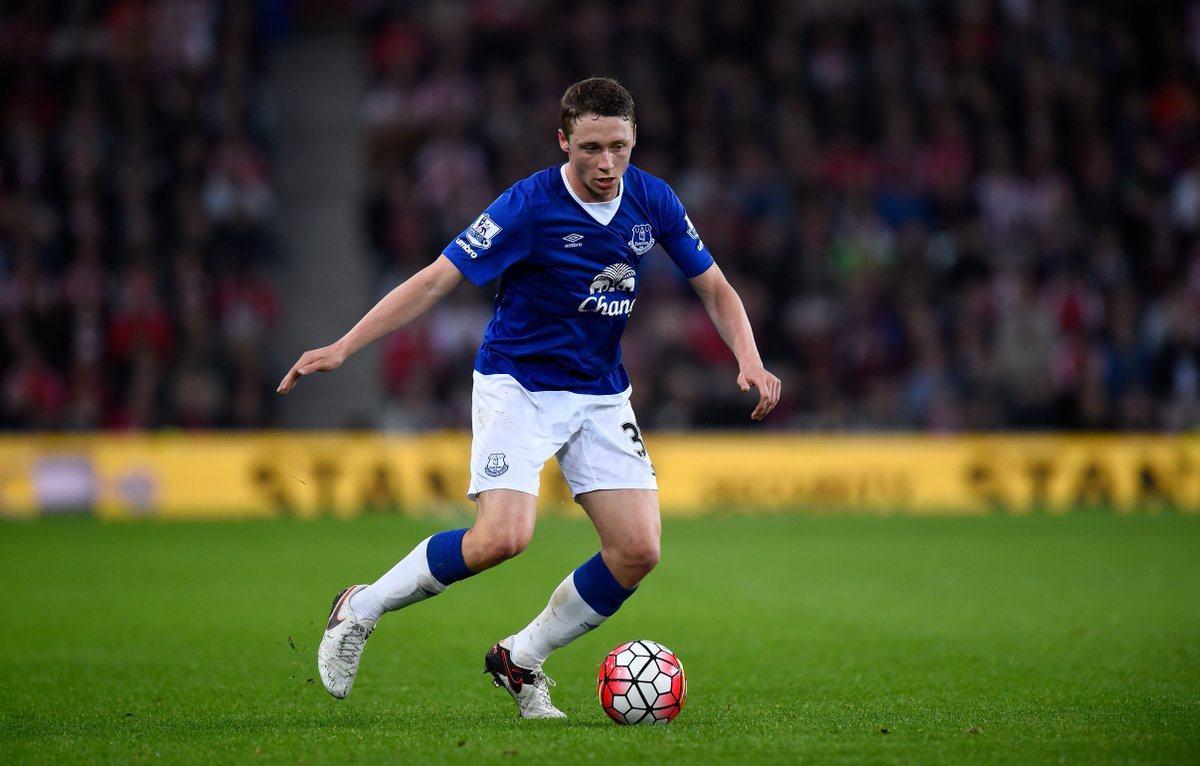 But Pennington's more interested in doing his job at the back and keeping Liverpool out. And thankfully he won't have to worry about superstars Mo Salah or Sadio Mane, who are currently on AFCON duty, when the Shrews meet Klopp's covid-depleted squad.
The hosts are undoubtedly huge favourites for the tie, but everyone loves an underdog and a sprinkling of FA Cup magic is never too far away.
"I'll be worrying more about keeping the ball out of our own net!" Quipped Pennington. "No matter what sort of side they put out, they will be the favourites. Liverpool are a top, top team and will have top players whoever they play.
"It's a really good fixture to be involved in. It's a good chance for the club to have a big day. It's really exciting.
"I don't see why we can't win the game. There's always a chance in these games, we're playing for that chance of a cup upset which happens every so often.
"We've seen it time and time again in the FA Cup. We've got to go there and try to get a result.
"It means a lot. It's the sort of thing that when you're younger you hope you can be involved in these softs of fixtures one day. Luckily for us we've got this draw and we've got the chance.
"Do we fancy ourselves more than we would if they had all their big hitters? Probably. But it's still going to be a big challenge."
Shrewsbury boss Steve Cotterill has scored against the Reds himself, whilst at Wimbledon, in the 90s. And he's also orchestrated their downfall in the third round of the FA Cup before when he managed, then, Championship Burnley to a famous scalp in the 2004/05 season when Rafa Benitez was in charge.
Maybe the stars are aligned for the third-tier club to spring a seismic Sunday surprise?