After Lewis Hamilton's crash with Max Verstappen, we must be thankful once again for this small piece of metal
15:05, 13 Sep 2021
As Max Verstappen's rear wheel mounted Lewis Hamilton's Mercedes and landed near the cockpit, the importance of the 'halo' was proven once again. The Red Bull, and the majority of the 790kg it weighs, settled onto the centre of the British champions car.
"I feel very fortunate today," said Hamilton after the incident that ruled the two rivals out of the Italian Grand Prix. "Thank God for the halo which saved me, and saved my neck. I am so grateful I am still here. I feel incredibly blessed that someone was watching over me today.
"I don't think I've ever been hit on the head by a car before - and it is quite a big shock for me."
The progress that has been made thanks to the halo means it is, without a doubt, the best sporting technological advancement in recent years. Made from titanium and weighing just 7kg, this small head protector can withstand the weight of a double-decker bus and it has been proven time and time again it is vital when it comes to driver safety.
It's crazy to think that back when it was introduced in 2018, some sceptics criticised that the traditional 'look' of a Formula One car would be ruined. But the changes that have been made have had a seismic impact on driver safety and have improved the sport no end.
This change came after a series of tragic accidents. Henry Surtees was killed by a stray wheel in a Formula 2 race in 2009, the same year Felipe Massa suffered life-changing injuries as he was struck on the head by a spring that bounced up off the track in Hungary.
Above everything, today we are so grateful for the advances in safety of our sport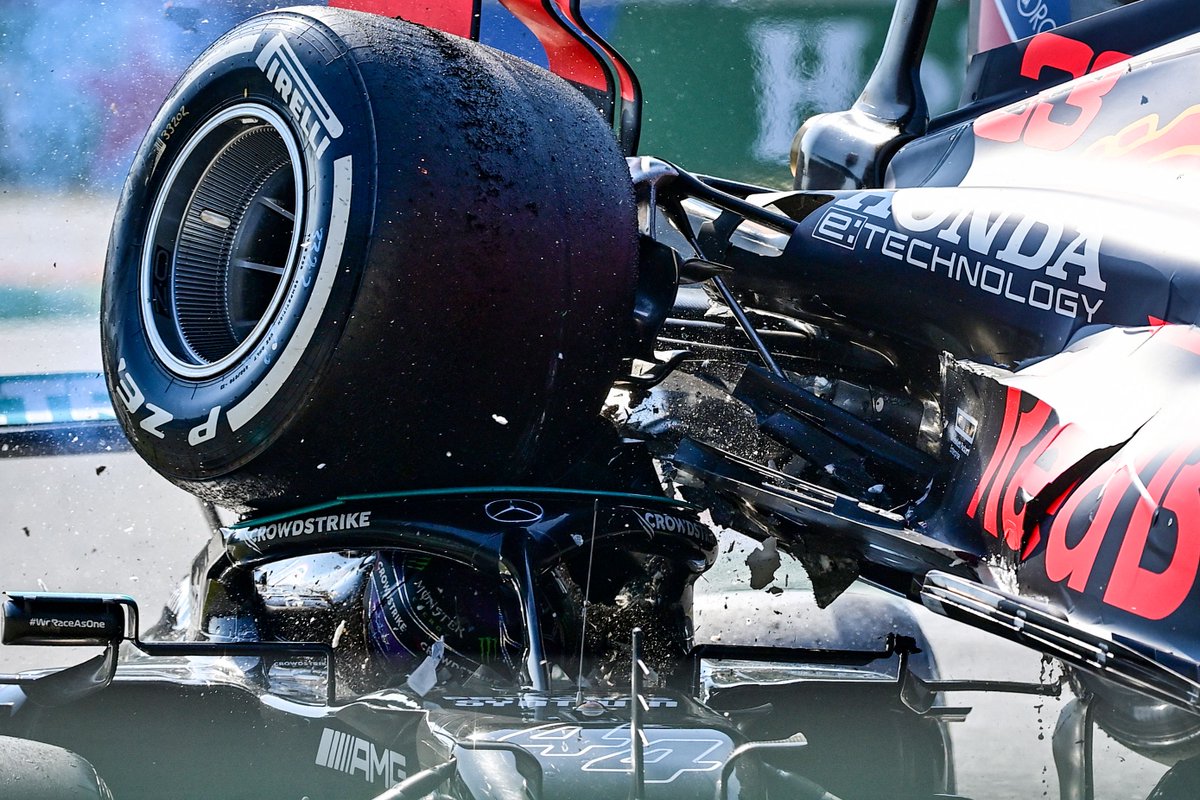 Jules Bianchi tragically died after crashing into a recovery vehicle in 2015 and although an investigation found that any cockpit protection wouldn't have saved his life given the severity of the accident, it did once again bring driver safety to the fore. Justin Wilson, who was killed by a piece of flying debris in 2015 during an IndyCar race caused the Grand Prix Drivers' Association to push F1 for extra cockpit protection.
Although Hamilton's crash was major, the biggest life-saving example of the halo has to be Romain Grosjean, who saw his car snapped in half and burst into flames as he disappeared under a crash barrier. Somehow, he walked away from that crash unharmed, and his life was saved by the quick reactions of the paramedics and this 7kg piece of titanium.
Modern sport, and Formula One itself gets criticism as fans hark back to the 'good old days' but the introduction of the halo has been a massive advancement in both safety and technology, one that is sure to save several more lives over the next decade.
Max Verstappen is currently the odds-on favourite to clinch the World Championship this season at 4/5 with Betfred, while Lewis Hamilton is evens to win a record-breaking eighth title.