Football /
Furious Rangers Fans Slam Offside Decision After Stunning Spartak Moscow Defeat
Rangers Fans Were Raging On Twitter After Latest Defeat
Rangers fans were raging on Twitter on Thursday evening as they watched their team snatch defeat from the jaws of victory with a stunning 4-3 Europa League loss to Spartak Moscow in Russia.
It was a breathless match as Rangers led 1-0, 2-1 and 3-2, but somehow contrived to lose against a Spartak side that had been in disarray going into the game.
The Spartak fans have been up in arms over the recent sacking of Massimo Carrera, the legendary Italian defender who won the Russian Premier League in his first season in charge in 2016/17, but Carrera's interim replacement, Raul Riancho, managed to get a tune out of his players.
Fuming Rangers fans took to Twitter to vent their fury at the result as they somehow contrived to lose a match that they had seemingly been in complete control of during the opening half of the game in Russia.
Some were quick to blame a disallowed goal just before half-time that stopped Rangers going into the break 4-2 ahead...
Missed opportunity that from Rangers tonight. Can't defend like that. Ever. Learn from it and we move on. Massive mistake from the linesman for Morelos goal to make it 2-4 at HT. this group tho is wide open. 2 games to play.
#EuropaLeague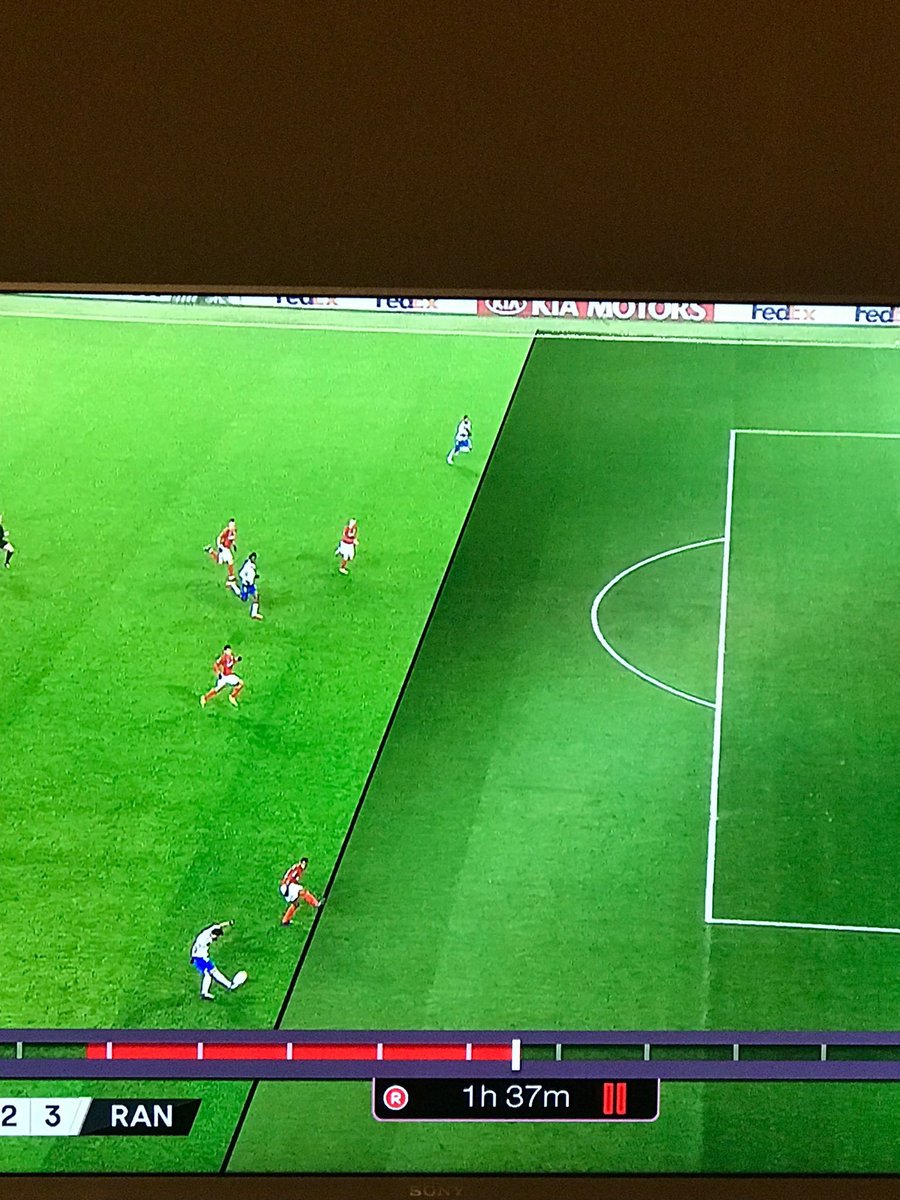 Others were less considered, but no less passionate in their analysis of a performance, that left qualification from Group G wide open.
It was a struggle to find Tweets that didn't turn the air purple as there was some, shall we say, 'choice' language flying around on social media as supporters of the Scottish side tried to explain a defeat that left Rangers third in Group G of the Europa League - behind Villarreal and Spartak Moscow.
That's a disgrace from Rangers. Absolutely blew it. Flanagan is never a left back, Coulibaly offered next to nothing again
And plenty were pulling no punches as they digested another damaging result for manager Steven Gerrard, who has watched his team win just one of their past five games in all competitions...
Rangers have themselves to blame for losing that game. Could've equalised right at the end but the ball bounces off the post and is eventually cleared. Who was the last European team to go to Russia, score three goals and come away with nothing? [@TheBetCommunity]
I'm afraid we can't defend, can't shoot and mostly (Middleton aside) can't cross. A toxic combination [@Andyjd747]
Others were still ruing the offside decision and some were quick to move on from the result...
Rangers were robbed before half time score shoulda been 4-2 at half time. A terrible decision cost us points. Am no bothered about u doing ur usual text. Im annoyed at bad reffing. [@RichmondDaley]
Unlucky rangers groups still wide open should have won but not to disheartened , just remember where we are now compared a few years back. [@TheBeat1872]