If watching Christian Eriksen run the show in the Premier League wasn't enough, now several other Danes are showing their class in the United Kingdom. As the sun sets on the first day of the Betfred British Masters, Thorbjoern Olesen shares the lead on six under, after an impressive round of 66 and the 31-year-old is joined by Ryan Fox. The New Zealander finished with a flourish with three birdies on the final three holes, including a long-range putt on the 18th.
But Olesen also has plenty of support from his fellow countrymen at the Belfry. Rasmus Hoejgaard put himself in contention with a round of 68 but things could have been even better for the 21-year-old had he not bogeyed the 5th and 13th hole. He's in a pack of players looking to close in on Olesen, as German Hurley Long, Chinese contender Ashun Wu and Scotland's Richie Ramsey currently sit on -5.
Italian maestro Edoardo Molinari enjoyed a late surge in the day to put himself well in contention on -4, and this came days after he claimed he was attempting to reinvent himself.
"A lot of things have changed. I'm very different in many ways than I was in 2018," he said. "I'm trying to work my way back. I have a new team around me, and I'm trying to reinvent myself. It's fun. It's a new challenge, and I'm looking forward to seeing how far I can go."
However, the other men from the Nordic country are also well in contention after positive first days. Thomas Bjorn posted a two under to get himself into the chasing pack after three birdies in his opening five holes, while Jeff Winther is on level terms, also on two under. Four Danes sit in the top 20 at the end of day one, while Alexander Bjoerk of Sweden posted a four under.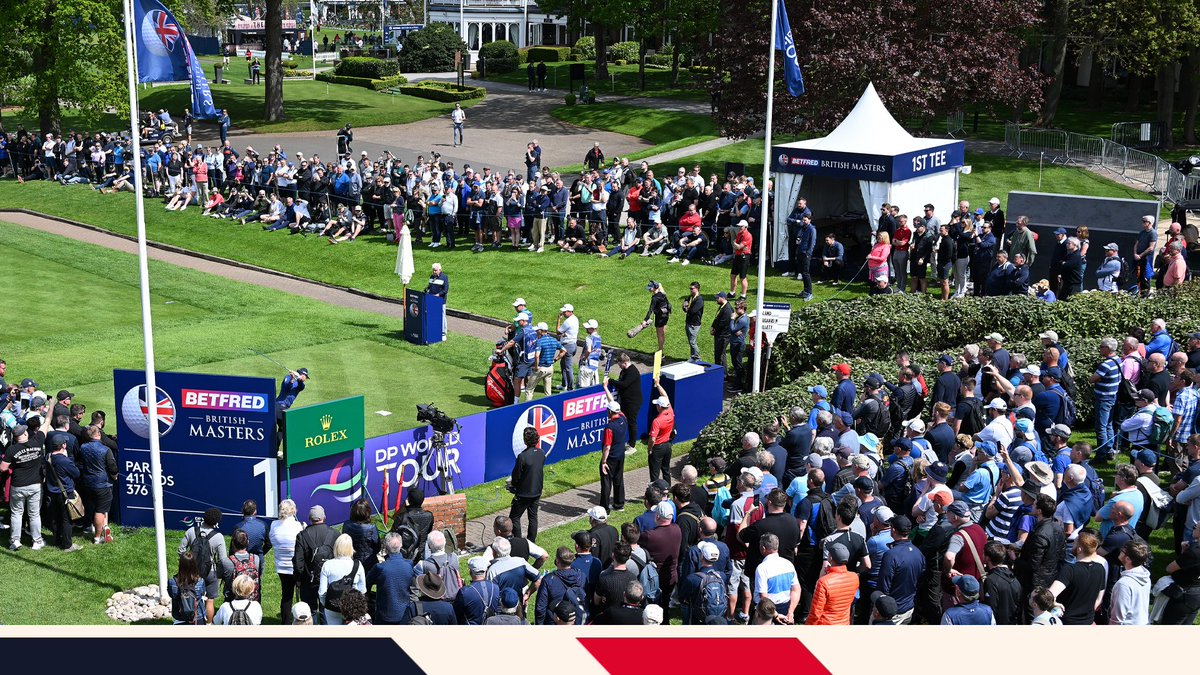 It's been a slightly different story for defending champion Richard Bland, who secured the win of his life this time last year. He's had a bit of a shaky start in Warwickshire and finds himself on one over, way down the pecking order. It's almost fair to rule him out of defending his title at this early stage.
Scottish hopeful Robert MacIntyre was joined by Aston Villa's John McGinn and former England captain John Terry yesterday on the course, but clearly those two haven't helped his game as he posted a score of two over par. Lee Westwood hit par on a reasonable if not outstanding day following his Saudi Arabia comments, while Jordan Smith was the best performing Englishman as he hit three under par on a thrilling day at the Belfry.
If day one got the Betfred British Masters off to a thrilling start, then the tension and pressure will only continue to rise over the next few days.
*18+ | Terms and Conditions apply