Its anthem is a musical masterpiece and the flag bearing its logo, waved around with such vigour before kick-off, is a work of art. Apart from that though, the Nations League has proved to be something of a damp squib.
When Uefa announced its introduction, a biennial tournament charged with giving the ordinarily mundane international friendlies a much-needed shot of adrenalin, they insisted that it would 'create more meaningful and competitive matches.' Fast forward three years since Portugal lifted the competition's inaugural trophy and lethargy has well and truly begun to set in across this idealistic but ultimately chaotic conception.
We saw this in England's dreary 1-0 defeat in their Nations League Group A opener to Hungary, which would have left even the most fervent of football fans desperately grasping for the TV remote in search of something more entertaining. An omnibus of Four In The Bed would provide more thrills and spills than the display many tuned into on Saturday.
READ MORE:
Tonight's 1-1 draw with Germany compounded that tiresome feeling. Both sets of players at the Allianz Arena seemed to be running on fumes and it was clear for everybody to see. Many of the stars on show, especially those who play for clubs with duties in Europe this term, have completed gruelling 50/60-plus game campaigns and have now been thrust straight into another congested fixture list.
Even five changes to the side that faltered in Budapest at the weekend, with Kieran Trippier, John Stones, Bukayo Saka, Kalvin Phillips and Raheem Sterling coming into the fray, failed to ignite proceedings. Proof of the Nations League's impact on the player's bodies was obvious in a dull first-half when Phillips was brought off after just 15 minutes. Sterling pulled up with a worrying quad problem shortly after but was able to continue at least.
The second-half picked up considerably, with Jonas Hofmann breaking the deadlock for Die Mannschaft and Harry Kane equalising from the spot to set up a grandstand finish in the dying stages, but by then a large chunk of the viewership had probably turned over to ITV2 for the far steamier affairs of Love Island.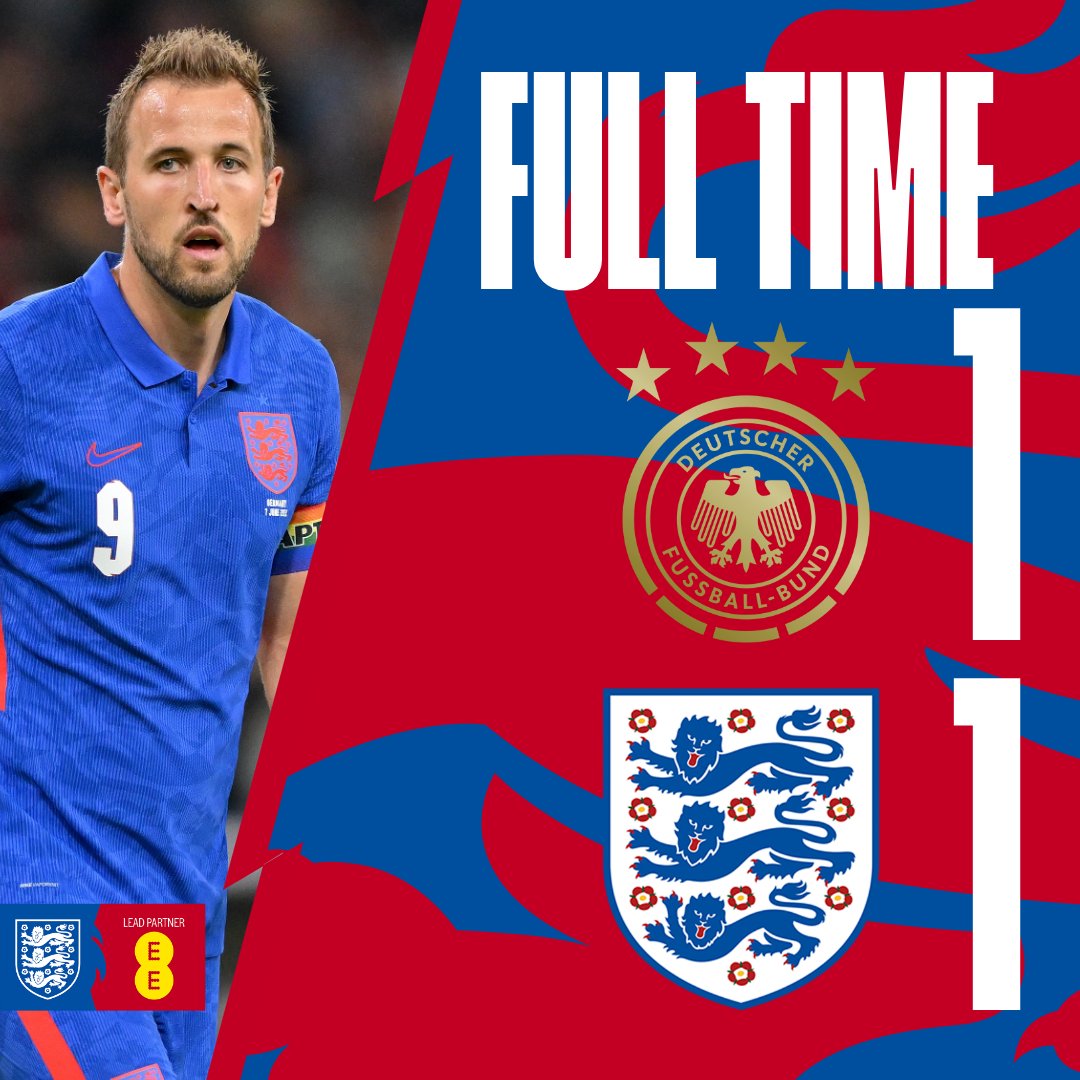 The passion was there and the effort given was worthy of such a historic footballing rivalry, but these were clearly players playing on a limited tank. What good does it do if teams are playing friendlies when half the squad are utterly knackered? With the World Cup in Qatar fast-approaching, preparations need to be much more considered with regards to the player's well-being.
The biggest players in the world are beginning to show disinterest too. Last week Manchester City and Belgium star Kevin De Bruyne publicly voiced his dissatisfaction. "For me, the Nations League is unimportant," he told reporters. "We have to play those matches, but it's a kind of practice campaign. Everyone has had a very tough season. As soon as we are on the field, we do what we have to do.
"Then I want to win. Other than that, I don't have much to say about it. We have nothing to say about it. As players, we can talk about vacation or rest, but we have no say. We follow what we need to do and that's it. We have a little more than three weeks of vacation every 12 months.
"The outsiders don't understand how a player feels after a season. It doesn't have to be, in the end it won't change anyway. Nor is there any point in saying anything about it. Nothing will change anyway."
It's not just the players getting tired either. TV coverage for the 2022 edition of the Nations League has been lacking to say the least. While Channel 4 have picked up rights to England's games, the rest of the tournament has been shown on Premier Sports after broadcasting behemoth Sky Sports lost its rights. And let's face it, given Sky Sports probably has an almost bottomless treasure chest to splash out on coverage across the sporting calendar, if they had any interest in showing the Nations League this season, they would have.
The intentions behind the Nations League were well-meaning, but once the curtain falls on this year's instalment on June 18, perhaps it's time for the overlords at Uefa to go back to the drawing board. Hardly anyone enjoys international friendlies - it's a sad fact of life, like going to the dentist. But while they might not set the world alight, they serve their purpose. There may not be a shiny trophy at the end of it, but they're more easily managed, still do a job in getting squads up to scratch and most importantly don't leave the players drowning in lactic acid.
TUESDAY'S NATIONS LEAGUE RESULTS:
League A
Germany 1-1 England
Italy 2-1 Hungary
League B
Finland 2-0 Montenegro
Bosnia-Herzegovina 1-0 Romania
League C
Faroe Islands 0-1 Luxembourg
Lithuania 0-6 Turkey