Greg Rutherford Returns To Action With Long Jump Victory At The British Indoor Championships
14:32, 17 Feb 2018
The first gold medal of the British Athletics Championships at the Arena Birmingham went the way of Greg Rutherford as he marked his first competitive appearance since May 2017 with victory in the men's long jump final.
Rutherford has endured a torrid time of it with injuries as he missed last year's World Championships in London before undergoing groin reconstruction and ankle surgery in the autumn.
"It feels like it has been years and years since I competed," said Rutherford in the wake of his victory in the West Midlands. "I am exhausted now, that's the overriding thing. I think it is the stress of having no idea what shape I am in. I only started walking again in mid-November. It has been a very quick turnaround since the two surgeries. I'm chuffed to bits to do the six jumps and come through it."
Rutherford has been training in Dubai during the winter and his best jump of 7.80m in the men's long jump final on Saturday was more than good enough to beat the rest of the field, with Adam McMullen coming second with 7.75m and James Lelliott took third with a personal best jump of 7.65m.
Rutherford was some distance short of the 8.19m mark required for automatic qualification for Great Britain's World Championships team, which will be announced on Tuesday, but the 31-year-old is surely likely to still get the nod for the World Indoors which take place from 1-4 March.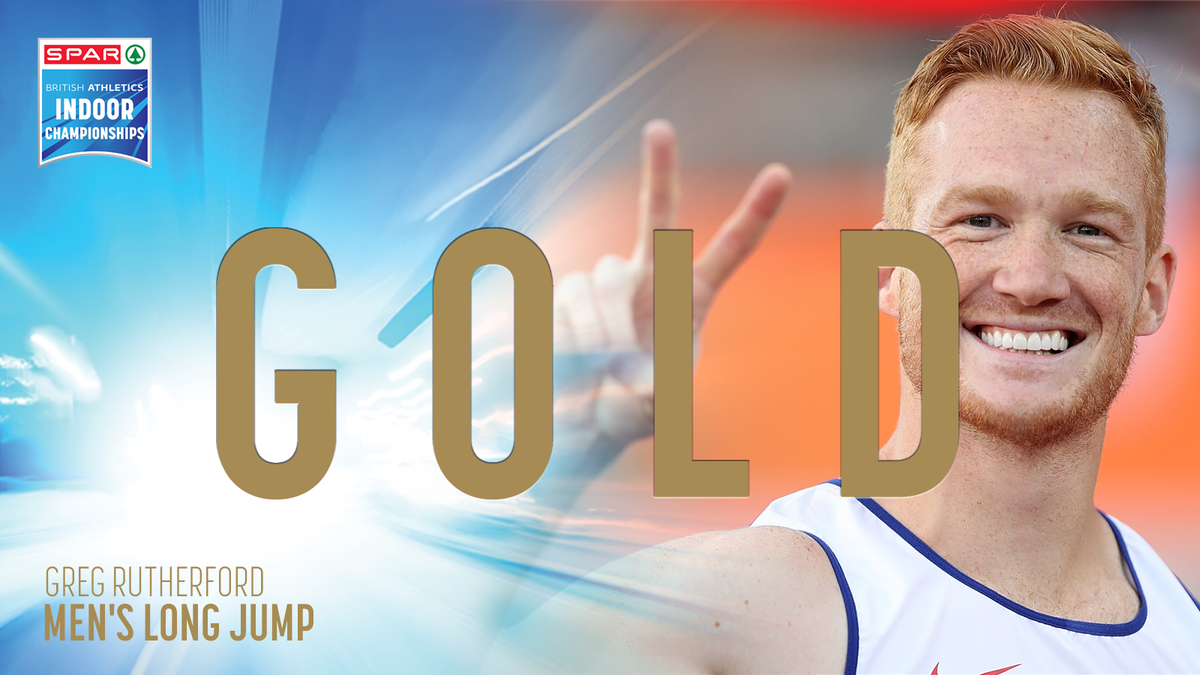 "It has been a while since I have competed at the British Indoor championships; I rarely do indoors but it has been lovely to compete in this competition," admitted Rutherford. "There was some frustration I couldn't jump further as I couldn't quite catch it but that is down to the amount of time I have been out.
"I roughly know where I am on the board so I will do a couple of focused sessions during the week and then I'll be ready for next Sunday. If I had gone into Glasgow next week without competing here, it would have been terrifying"
Rutherford is next in action at the Muller Indoor Grand Prix at the Emirates Arena, Glasgow, on 25 February.