Pierre Emerick-Aubameyang also has his sights on an Arsenal milestone
14:47, 21 Oct 2019
Arsenal were always easy to get at.
Playing gloriously beautiful football for so many years under Arsene Wenger, they even went an entire season unbeaten.
However, their feathers could always be ruffled and, if you were up for the fight and able to get in their faces, the Gunners' delicate, skilful showmen could be got at.
For so many seasons, they would be roughed up at Bolton Wanderers. They never seemed to fancy it. Bullied and bruised, they would trudge off with not a point.
Four times over 2005 and 2006, they suffered defeat at the Reebok Stadium.
They had a soft underbelly which teams were able to defeat with brute force.
So now, under Unai Emery, have they got tougher?
On Monday night, they travel to Sheffield where they have won just once in Premier League history.
Taking on United, they have managed only a single victory in the Steel City in eleven attempts and that was at Wednesday all the way back in 1993.
This evening's challenge against the Blades is not necessarily one of physicality but rather of dealing with intimidation against the elements.
They visit a Sheffield United who are together as one at 'Fortress Bramall Lane'.
Under the lights, the Premier League new boys, who have conceded just seven goals and only narrowly lost to leaders Liverpool, will be bang up for this one.
There will be tough tackles flying in from the home side but this is a team much more than strength and aggression; they can play.
It's eleven talented players, full of grit and determination, and 30,000 loud, passionate fans, enjoying the big time again, that Arsenal must contend with.
It was the same back in 2006, when Christian Nade sidefooted the ball home to seal a famous United victory over the Gunners.
Bramall Lane under the lights 😍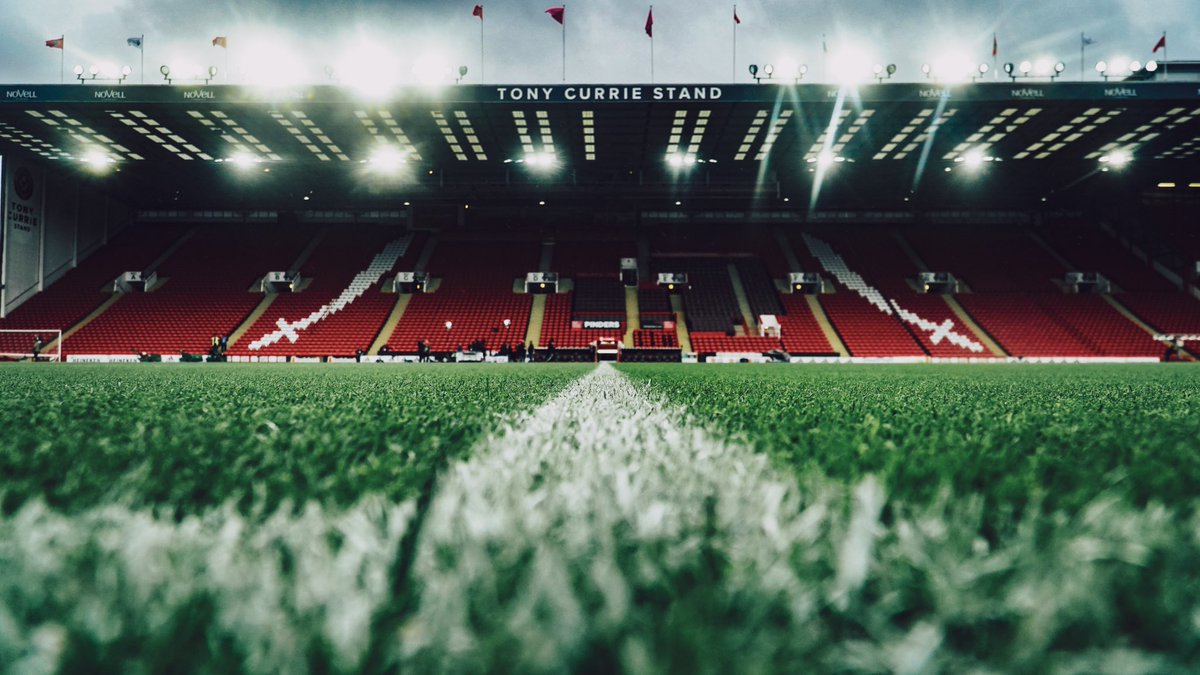 Now, unity and family are the buzzwords surrounding the Blades. That is their main weapon.
"I love playing at Bramall Lane – the fans since I have been here are a different class," defender George Baldock told the Irish Examiner this week.
"There's such a connection with the manager and the captain and it feels like we all have one goal and one aim to achieve things together and it's brilliant to play in that atmosphere.
"I think night matches just have that something extra – under the lights at Bramall Lane with the light show before kick-off – and the fans seem to really get up for it," he added.
Boss Chris Wilder fancies his side's chances.
"We're competitive and we fancy our chances," he told Sky Sports. "We're bullish as you can obviously imagine because that's the approach that we take and how we were [in a 1-0 loss] against Liverpool. The crowd have been absolutely amazing at home, because they know how important it is for them to be on the front foot and make it hostile, noisy."
That confidence in the Blades team could dwarf Arsenal. However, should the Gunners get over this hurdle, it will show they have the mettle to roll their sleeves up through the testing clashes.
One player who has dealt with the challenges of the Premier League is Pierre Emerick-Aubameyang.
Not only has he scored 80% of Arsenal's goals on the road this term (four of five) but, should he net tonight, it will be his 50th goal for the club, making him the sixth fastest player to reach the milestone in The Gunners' history.
If Aubameyang gets that goal, and his team-mates can deal with a noisy, atmospheric Bramall Lane, it will be a good indicator of where this team is and whether they can clinch that place in the top three.