The seven-time world champion took the 25 points, leaving him just eight off the lead
15:48, 21 Nov 2021
Lewis Hamilton teed up an exhilarating final two rounds of the season by cruising to victory in Sunday's Qatar Grand Prix as World Drivers' Championship leader Max Verstappen had to settle for second after his five-place grid penalty.
The Dutch driver had failed to slow for double waved yellow flags in qualifying on Saturday, resulting in his starting from seventh place rather than second in Sunday's main event. And while Verstappen made it into fourth spot on the opening straight and overtook Pierre Gasly and Fernando Alonso soon after, Hamilton held a comfortable lead on him throughout to secure 25 championship points and reduce the gap on Verstappen to just eight points with only the Saudi Arabia and Abu Dhabi Grands Prix left to race.
Hamilton, who wore a special rainbow-emblazoned helmet to protest against anti-LGBTQ+ practices in Qatar, had claimed after qualifying that the F1 rules over wheel-to-wheel racing were no longer clear after Verstappen's manoeuvre in Sao Paulo which had forced Hamilton off the track, but there were no opportunities for similar head-to-heads on Sunday as the Brit kept his title rival at arm's length throughout.
BREAKING:
@LewisHamilton
wins in Qatar!
He beats Max Verstappen (P2) and reduces Verstappen's championship lead to eight points with two races to go!
#QatarGP
🇶🇦
#F1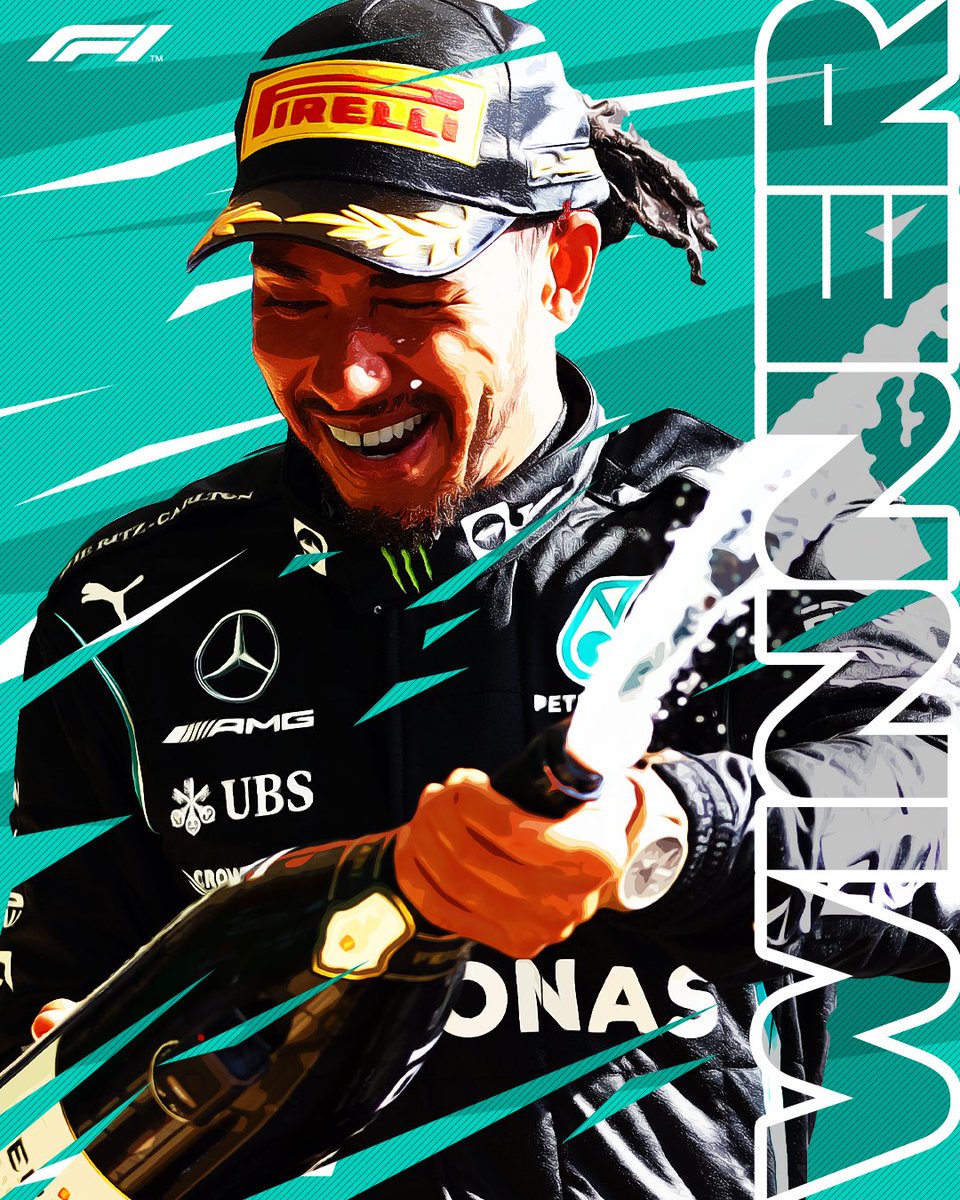 After retaining his spot at the head of the field at the first corner, Hamilton had a four-second advantage by the time Verstappen had made his way back up into the second place in which he had initially qualified. And from there the seven-time champion maintained his lead throughout, with Verstappen reduced to dropping back over the final couple of laps and giving himself a clear track to ensure he could collect the extra point for the fastest lap.
The victory in Qatar means Hamilton has now reduced the deficit in the standings from 19 points to just eight after wins in his last two races.
"It was quite straight-forward, it was pretty lonely at the front," Hamilton said after the win. "Of course I enjoy those races where you're battling through, but we needed those points today. To be at this point of the year and have back-to-back wins is a great feeling."
The Saudi Arabia GP takes place in Jeddah next Sunday (December 5), with the season finale in Abu Dhabi seven days later.