Football /
How Poland Found A Loophole And Drew The Easiest Group In The 2018 World Cup
On December 1st 2017, representatives from all over the world gathered in Moscow to find out who they'd be facing Russia. Whilst many managers crossed their fingers for a favourable draw, Adam Nawalka, Head Coach of Poland's football team, arrived in the Kremlin confident that his team would avoid the favourites.
Whilst nations like England and Spain held their breath in the discomfort of Pot 2, Poland, 66/1 to win the prize this summer, relaxed in the company of Brazil, Germany and France in Pot 1.
And Nawalka will have left the Kremlin happier than most, as his side drew Colombia, Japan and Senegal in the group stage.
It is difficult to fathom why Poland should be given the luxury of a place in Pot 1, but in December they ranked 6th in FIFA's infamously convoluted world rankings.
Of course, they were not the world's sixth best country, but years of careful planning brought them there.
Friendlies are an opportunity for managers to break in new players, test tactics, and develop cohesion in a squad. However, during busy domestic schedules, the first XI is rarely chosen, and sides rarely play with the same intensity of competitive internationals. As a result, friendlies rarely reflect a sides true ability, and anomalous results are more common.
Whilst the world's best sides frequently tested themselves against each other, Poland avoided friendlies in the year preceding the draw, allowing their FIFA points tally to be based solely upon their excellent record in competitive qualifying matches where they are regularly one of the strongest sides.
GROUP H, by
#FIFARanking
1⃣0⃣ Poland 🇵🇱
1⃣6⃣ Colombia 🇨🇴
2⃣8⃣ Senegal 🇸🇳
6⃣0⃣ Japan 🇯🇵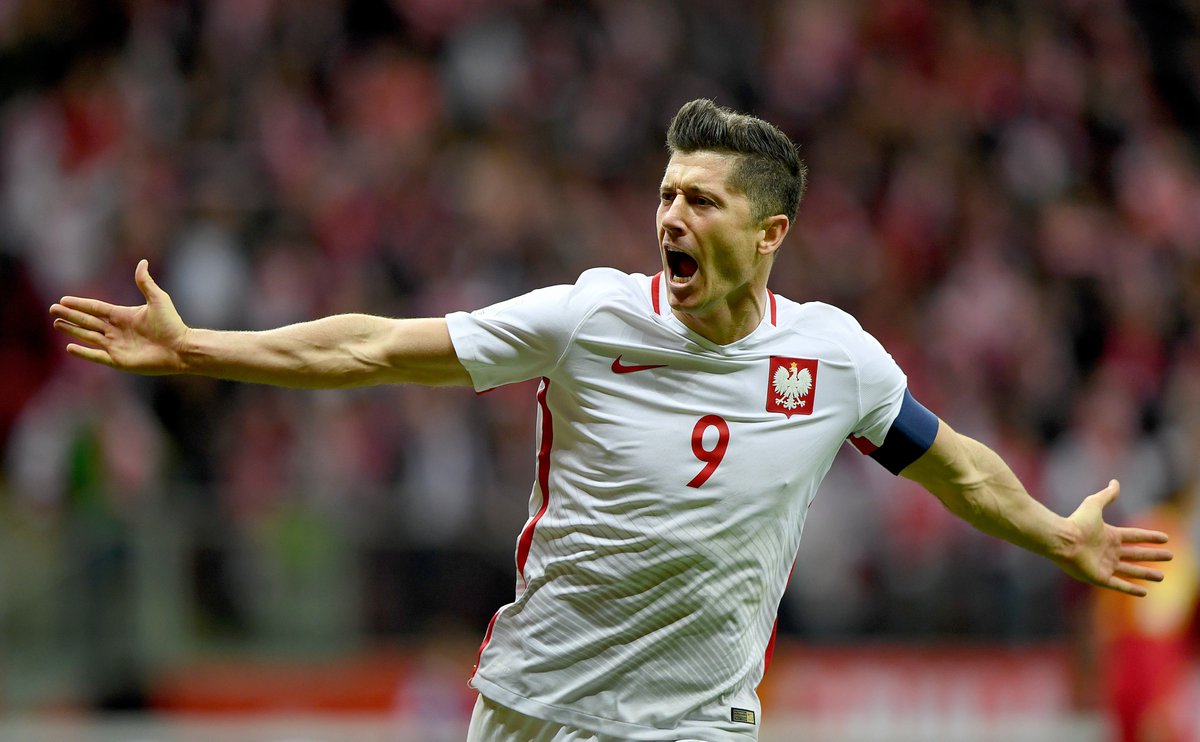 Indeed, since their Pot 1 seeding was locked in, Poland have engaged in friendlies to their heart's content. Unsurprisingly, following a loss to Nigeria two weeks ago, they've fallen four places down to tenth.
Neglecting friendlies has recently become a common trick of the world's 'lesser' nations. Wales were in Pot 6 for the 2014 World Cup qualification draw. Fast-forward four years, and they'd find themselves in Pot 1. Even with the talents of Gareth Bale, a five pot jump in four years is pretty impressive.
A semi-final finish at Euro 2016 obviously helped, but they were also boosted by some clever administration and scheduling. For 17 months between 2014 and 2016, Wales avoided playing non-competitive internationals at the risk of losing to better sides, or suffering more damaging defeats to lesser ones. Both would have reduced their points tally.
By playing friendlies, you risk losing ranking points, and by shunning these matches at the right moments you can reap rewards. During Poland's year off, England, by comparison, played three, against Germany, France and Spain, winning none - they sat 16th in the rankings to claim a place in Pot 2 for the World Cup draw.
Now, thanks to England's over-zealous friendly schedule, they must survive a World Cup group featuring the talents of Belgium's golden generation. Poland, though a weaker side, have no such fears.
In future, FIFA would do well to make sure their rankings table cannot be so easily manipulated in this way – allowing sides to gain an advantage in football, by avoiding playing it, seems somewhat absurd. Poland may disagree with such rule changes.