Aidy Boothroyd is the latest name to take charge of a major side on the subcontinent
12:13, 12 Jul 2022
India. Home of the Taj Mahal, the most famous cricketers in the world and now, Aidy Boothroyd. The former Watford and England U21 manager has become manager of Indian Super League champions Jamshedpur and joins a long and varied list of British managers to make the move to the subcontinent.
Not quite the good and great of the game, instead the names could all be featured in Richard Keys' phonebook. BEIN Sports would be desperate to get the likes of Aidy on board and Peter Reid - known simply as 'Reidy' to Keys and Gray - has already worked closely with that duo in Qatar, as well as managing Mumbai City in 2014.
The temperature across India has repeatedly hit 45C this summer but the country has become a hotbed for unfashionable British managers. Ever wondered where former Burnley and Bolton boss Owen Coyle ended up? Yep, India. In fact, he's managed the third most games in the league's short history and Boothroyd has replaced him at Jamshedpur after the Scot won the title.
READ MORE:
Former Sunderland manager Simon Grayson has swapped the north of England for the south of India this summer as he joins up with Bengaluru. Grayson may not have previously been considered as one of the old school bosses but his move means he has now slipped into this seemingly inescapable group.
If he is the newbie, then John Gregory and Steve Coppell are the founding fathers. Imagine them sitting in the corner of a restaurant, shouting loudly and beckoning over every new Brit that joins this remarkably strange club.
With Gregory leading the way at Chennaiyin back in 2014 and Coppell managing 53 matches across three clubs, these two are the very backbone of this Brits only club. Coyle and Grayson settle in with a pint and then Phil Brown turns up - beaming. His smile would light up the room as he reminds the rest of the boys of his six month spell at Pune City.
You can imagine them sinking Cobras in the corner while sharing extremely hearty laughs - the type that Keys and Gray produce on a weekly basis at BEIN. But in this imaginary Indian Super League restaurant, on the table next to them there is an equally rowdy group, who are also recalling their management tales.
Aidy Boothroyd 🗣️: "Jamshedpur FC are the Champions of India currently and the city has a tremendous football legacy. We want to continue this upward trajectory and take the club to next level and compete with top Asian teams to win the major honors." ❤️💙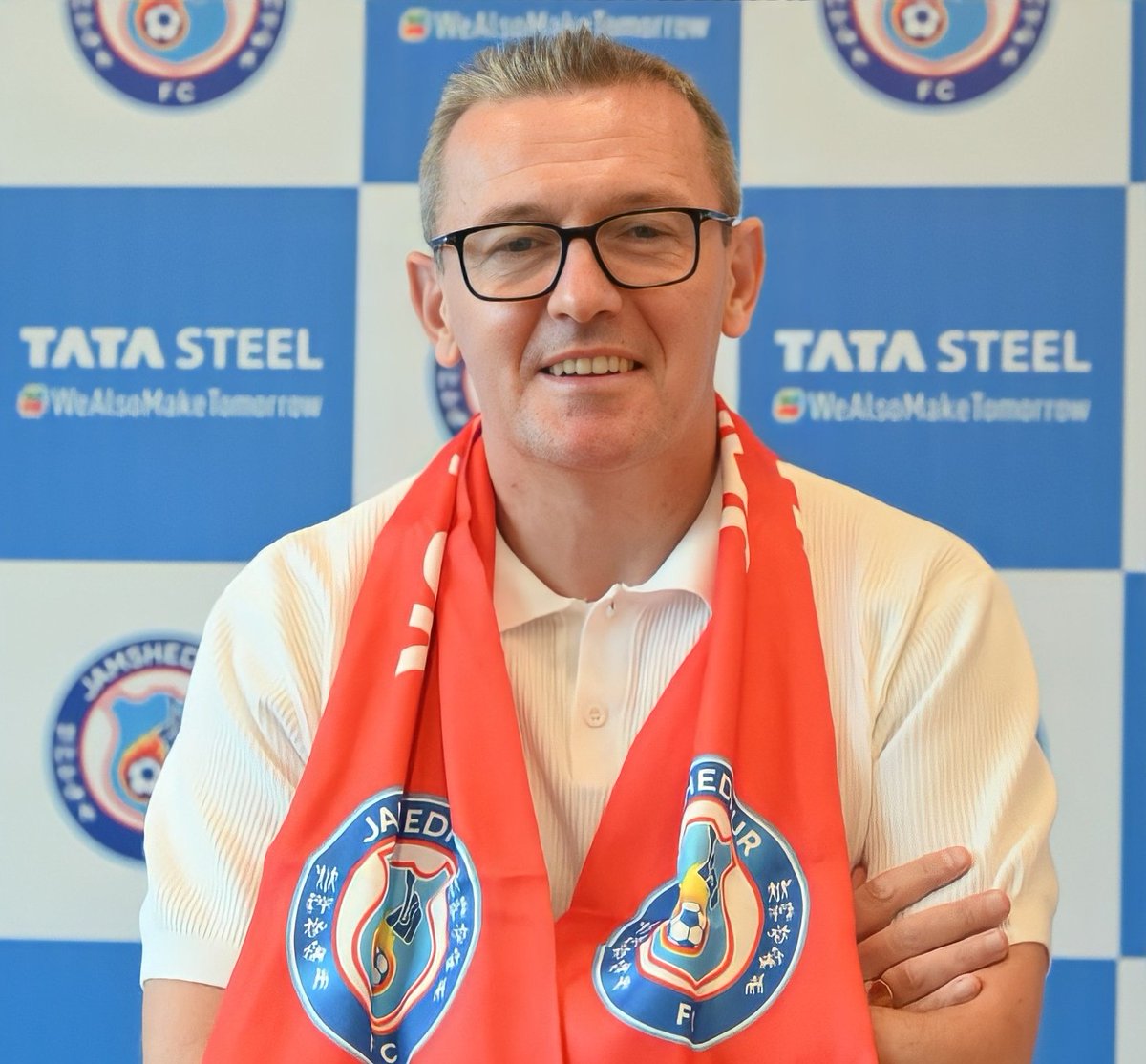 These are not old school managers, but instead an eclectic collection of footballers from the 1990s, given a crack at management in India. David James greets his former Liverpool teammate Robbie Fowler with a cheeky slap, while David Platt and Teddy Sheringham compare stories from Italia '90 and Euro '96. The English quartet are all cut from the same cloth, inexperienced, yet willing to take a risk and jump into management in India.
Robbie Keane rocks up to gatecrash this table and then the likes of Nicolas Anelka, Robert Jarni and Gianluca Zambrotta all join in the fun. Meanwhile in the quiet candlelit corner of the restaurant, Roberto Carlos, Rene Meulensteen, Avram Grant and Zico are sharing a quiet bottle of wine, but this scene - one that Claude Monet himself would be proud of - paints a picture of the crazy history of the Indian Super League in recent years.
All of those names mentioned have managed in India to varying success, from Grant's two month tenure to Brown's title-winners, and this trend shows no sign of ending with Boothroyd's appointment.
In total, 16 Brits have now managed in the Indian Super League with English bosses only beaten by Spanish managers in terms of quantity. Remarkably, it took until 2021 for an Indian coach to get a permanent managerial job in the league as Khalid Jamil took charge of NorthEast United, but he was dismissed just six months later. It seems the lack of talent from their own country, and the amount of managers willing to take the wages on offer from these shores, makes for a strange cocktail.
It's completely bonkers, but these infant years of the Indian Super League are providing some epic managerial tales. From the sublime to the ridiculous and everything in between, let's raise a toast to this cacophony of chaos.
*18+ | Be Gamble Aware