Host Danny Willett hit the day's best score of seven under par with eight birdies
18:39, 06 May 2022
It was another action-packed day at The Belfry in Sutton Coldfield for day two of the Betfred British Masters, even if the weather didn't help enhance the beauty of the Brabazon Course.
German Hurley Long followed his impressive -5 on day one with another positive round on Friday with four consecutive birdies on the first four holes to end the second day in Sutton Coldfield with the clubhouse lead with -9. He was on -10 heading into the final hole, becoming the first player in the tournament to reach double figures under par, only to score a bogey to bring a disappointing end to an overall impressive afternoon.
Scotsman Richie Ramsay clawed his way to near the top of the leaderboard by finishing three under par, taking his score to minus eight after the first two rounds. He may have ended with two more strokes than his first round, but he pulled through on the back nine thanks to three birdies on the 14th and then back-to-back on the 16th and 17th.
Danish duo Thorbjoern Oleson (leader after day one with -6) and Rasmus Hoejgaard followed up their impressive scores from day one in Warwickshire with positive scores to keep them a stroke and two strokes behind leader Long. Oleson's equal after day one, Ryan Fox suffered a setback after his first round by finishing one over par as four bogeys proved costly.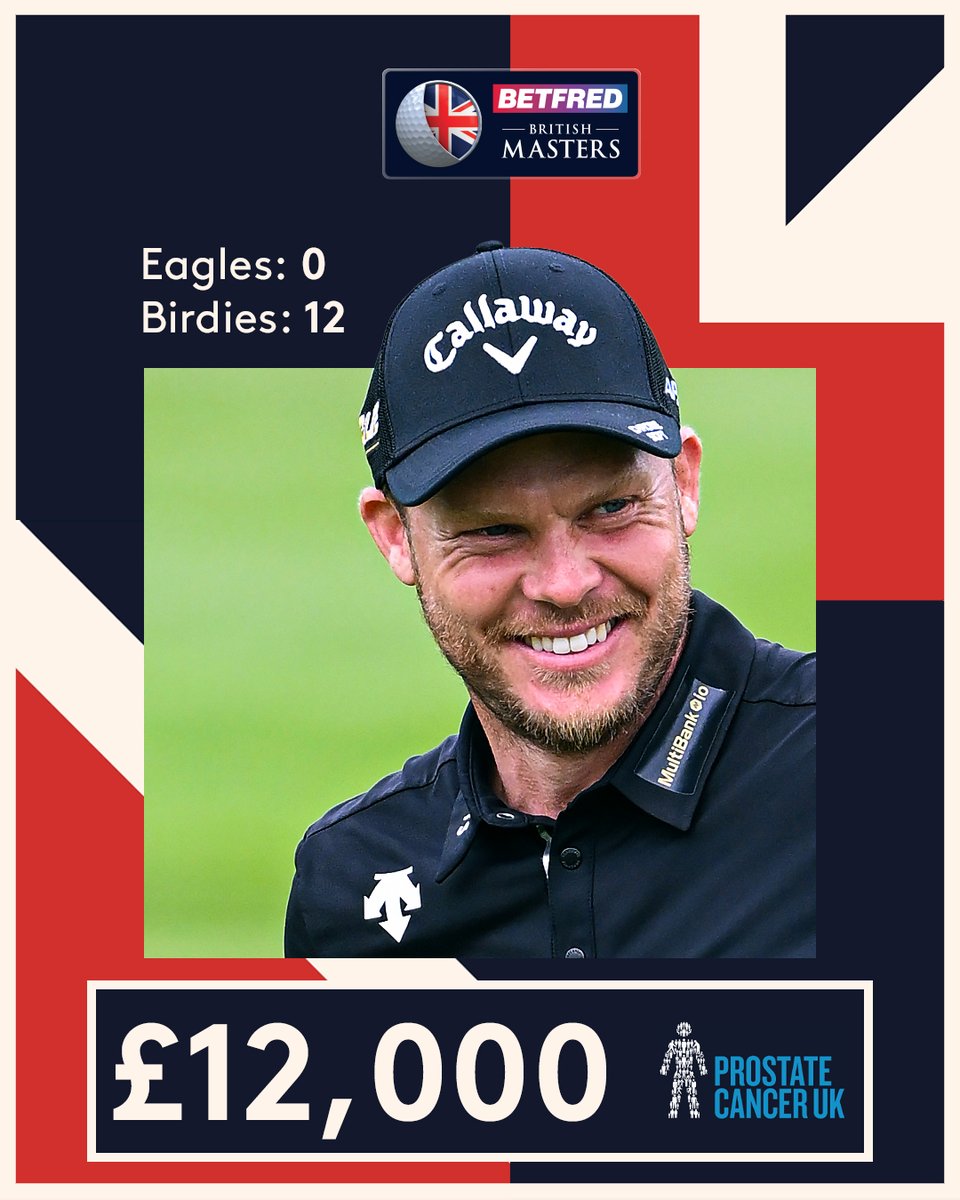 Behind them are a pack of four all heading into day three on -6, including host Danny Willett. The Englishman turned in a remarkable performance, recovering from his +1 on Thursday with a clinical second round in which he scored eight birdies to post a -7 on Friday - the best score of the day. He is joined by compatriot Marcus Armitage, Sebastian Soederberg and Justin Walters.
It has been another quiet day for last year's champion Richard Bland, who after scoring one over par on Thursday, managed to see an improvement by finishing on par, but it won't be enough to reclaim the title. Lee Westwood had a fairly disappointing afternoon with a double bogey on the final hole leaving him two over par after finishing one under on Thursday - it will most likely be the end of his Betfred British Masters journey. And it hasn't quite helped his case in trying to join the Saudi-breakaway golf tour.
While there have been some flat numbers by some familiar faces at The Belfry for the second round, it is setting up an exciting contest for day three with the likes of Long, Oleson and Hoejgaard already showing consistency on the famous course, while Willett's sensational rally after a quiet first round puts him in a great position heading into the final two days.