The WBC heavyweight champion has outlined what would happen if he switched to MMA
14:00, 17 Jan 2020
Many of the questions directed at Conor McGregor, as the Irishman makes his return to the Octagon at UFC 246, concerned the prospect of the former featherweight and lightweight champion re-entering the world of boxing in the future.
'The Notorious' memorably switched to boxing to participate in a bout with Floyd Mayweather in 2017. The 31-year-old's defeat in his professional boxing debut took 'Money' Mayweather to a cool 50 fights undefeated for a picture-perfect career record.
The reverse proposition of McGregor's trajectory has now been levelled at Deontay Wilder, the current WBC heavyweight world champion. The American, unlike his compatriot Mayweather, has talked up his enthusiasm for forays into the world of MMA but has proven an interesting reason as to why he would never be able to do so - he's just too damn dangerous.
"I've spoke [sic] out about that before, of course, for me I'll fight you in my sport and I'll come to your sport and do it too," the 34-year-old Wilder told ThaBoxingVoice about moving into MMA.
I feel MMA, they allow you to get on top of your opponent and bash his face in with velocity and speed coming downwards.
"Four-ounce gloves, I already talk about getting people out of the ring, but that would definitely be the sport where I show it, man. It's just different rules, different things, I'm built with a set of skills, I have a lot of intellect and a lot of knowledge of combat, period.
"So I see all the MMA guys always come to boxing because in boxing you have to stand on your feet, you have to be a motherf*cking man for 36 minutes. But I wouldn't mind going into his world as well too.
"One for one. May the best man win."
.@BronzeBomber promising one for the books Feb. 22 in Vegas.
#WilderFury2
🔜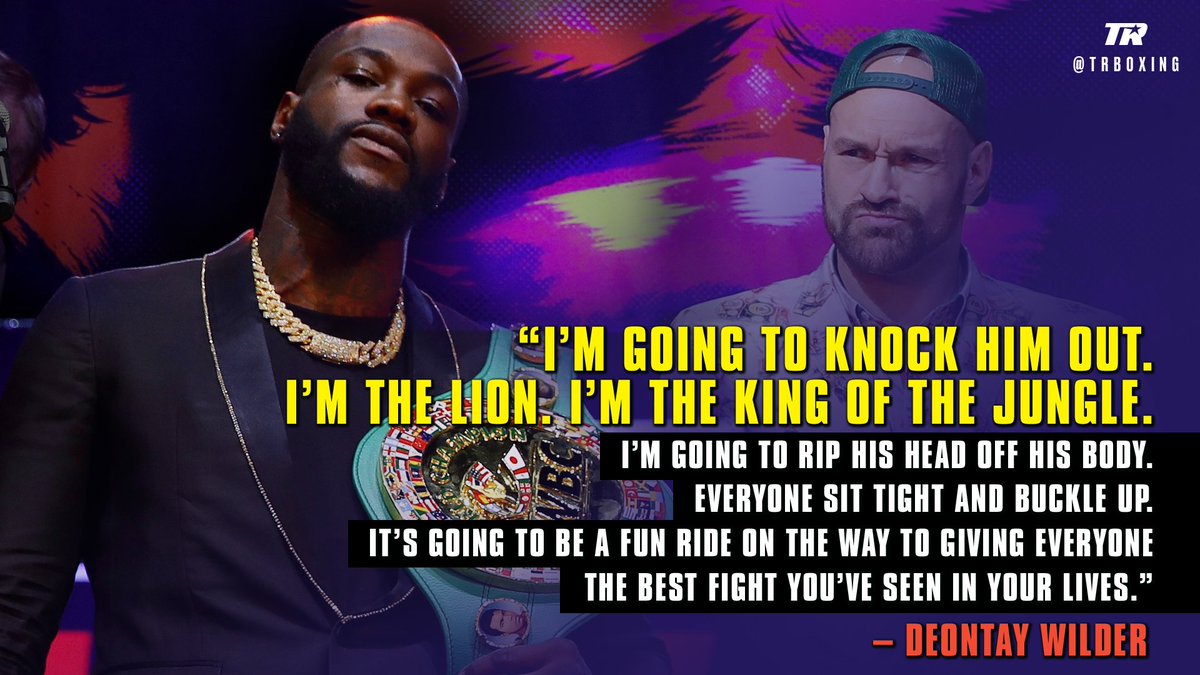 The Bronze Bomber, who holds a 41-0-1 record in the boxing ring, with an almost unblemished 41 knock-outs, did ultimately concede that it is highly unlikely unless fans want to turn the man into a murderer:
"You know, all this is fantasy talk," he said. "I don't think anything will ever come to fruition.
I'm just too dangerous of a man in any type of combat sports. I really would end a life because I have the power to, and that's just the damn truth."
The world is treated to a flurry of fantastic fights to christen 2020. Following hot on the heels of McGregor's hopeful renaissance against Donald "Cowboy" Cerrone this weekend in Las Vegas, February brings Deontay Wilder versus Tyson Fury Part II, a highly-anticipated rematch of the battling, bruising draw that took place in L.A in December 2018.