The Belgian maestro has Thierry Henry's assists record in his sights
12:00, 20 Feb 2020
If Liverpool winning every weekend has become entirely predictable, then so too has Kevin De Bruyne being the main man for Manchester City.
Again, on Wednesday evening, it was the Belgian playmaker pulling the strings and doing the business as he scored and assisted in a 2-0 victory over West Ham. Now Pep Guardiola's men will almost certainly have to settle for second best after a below-par season has seen them lose six games from 26, De Bruyne still deserves massive praise come May, having maintained his usual mind-boggling standards.
He is on another planet and, while Liverpool's team have rightly received all of the plaudits this campaign, KDB will push all of his rivals in red for the coveted PFA Player of the Year award.
Doing their jobs incredibly well, playing fast, energetic football, Jurgen Klopp's men are all pulling in the same direction and are the best team in the division by a long way. On the back of that, their biggest names have stolen the headlines and are being heralded stars of the season. However, what makes De Bruyne's displays even more impressive is that, while injuries and lack of form have stopped City's title hopes dead, he is still playing at the same level he was at during the team's record-breaking campaigns of the last two years. In fact, he may have even taken things up a notch.
His passing range is physically impossible to defend against at times, his ability to carve and bend the ball around the centre-back and on to the toe of his team-mates is out of this world. De Bruyne glides and marauds across the pitch, always one step ahead, able to set up another goal at the drop of a ball.
His success is such that, soon, he will overtake one of the records set by Arsenal legend Thierry Henry. Recording his 16th assist of the season as Rodri glanced home his corner from the near post, he is just four behind the Frenchman's tally of 20 from the 2002/03 season.
He is an unstoppable force of nature with the ball at his feet and few would bet against him achieving the feat.
24 - Kevin De Bruyne has had a hand in 24 Premier League goals this season (8 goals & 16 assists), three more than the closest player (Jamie Vardy, 21). Zenith.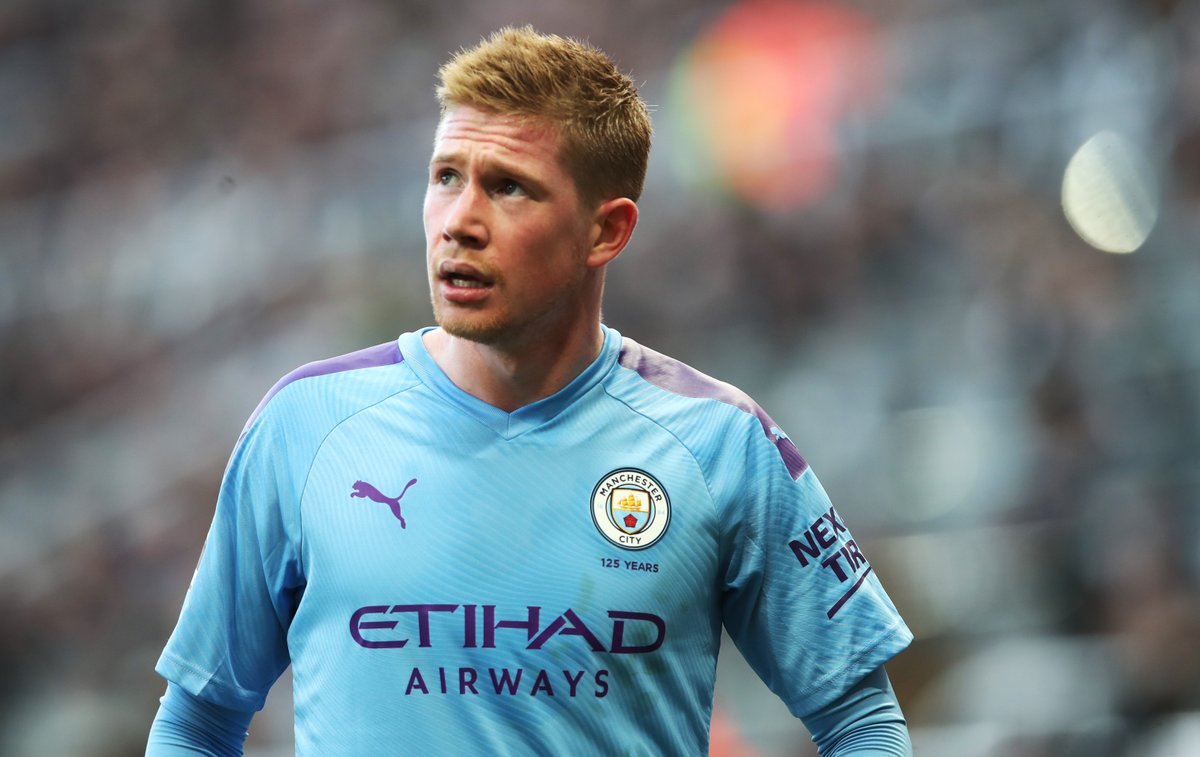 Speaking on Sky Sports after last night's game, pundit and former Liverpool midfielder Jamie Redknapp insisted: "When he's on the pitch he's head and shoulders above anyone else. I didn't think Silva could be beaten but KDB is taking it to the next level.
"It was like he had a force field around him today – no one was allowed to tackle him. His passes are always so inviting, cutting open defences.
"It was also what he did without the ball – his all-round game right now is on another level. He's not in the team of the year but for me he's the player of the year.
"The contenders Virgil Van Dijk - amazing season, Henderson - big fan, even Mane but look at KDB's numbers, 20 assists - miles ahead of those around him. He is the best player in the country right now by a mile."
He is the one-man show. The very fact De Bruyne is in the running for the top individual award during what has been the most one-sided title races in history shows just how incredible he has been.
What's even more insane is that if he does scoop the gong, it will be for the first time. It will be fully deserved, he is magic.