His face in the pits was a picture of frustration. Race leader Charles Leclerc knew he had thrown away a hefty chunk of points in France and had to deal with the consequences of his error, which turned out to be watching on as Max Verstappen claimed another race win and extended his lead to 63 points in the Drivers' Championship.
Ferrari had decided to extend his stint on the mediums in the blistering heat, as the Red Bull came in for hard tyres. The race was not won, but given Leclerc would have been chasing down the world champion on fresher tyres and had shown top end race pace throughout, the odds suggest that Leclerc would have been standing on top of the podium on Sunday afternoon.
Yet, he pushed too far around that long and sweeping right hander, and his tyres lost grip, causing him to spin into the tyre barrier. He couldn't escape its clutches and with that, his race was done.
READ MORE:
"If I keep doing mistakes like this, then I deserve to not win the championship… I am performing at the highest level of my career," Leclerc said after the race. "But if I keep doing those mistakes it is pointless."
Pointless is a harsh assessment given the Monegasque is surely going to finish second at worst in the Drivers' Championship, but it reflects the frustration that is seeping out of the Ferrari camp at the minute. Even Carlos Sainz's climb from 19th to 5th was soured by pit lane confusion and strategy mistakes.
But this latest Leclerc error gave Verstappen his 7th win from 12 races so far, and with just ten races to go, his lead looks insurmountable. The bookies certainly agree, with Betfred pricing the reigning world champion at 1/6 to defend his crown by the time we get to Abu Dhabi in December.
When you are the chaser in these world titles, mistakes like these simply are not acceptable. When Lewis Hamilton hunted down Verstappen last year with three consecutive victories to take it into the final race - he was utterly flawless. The issue with these Leclerc errors is that he cannot afford to keep losing ground to his rival and with Mercedes not yet in contention to win races despite a double podium in France, the Dutchman is seemingly always there to pick up the pieces.
Max Verstappen's career stats:
16 poles and 27 wins 🏁
Charles Leclerc's career stats:
16 poles and 5 wins 🏁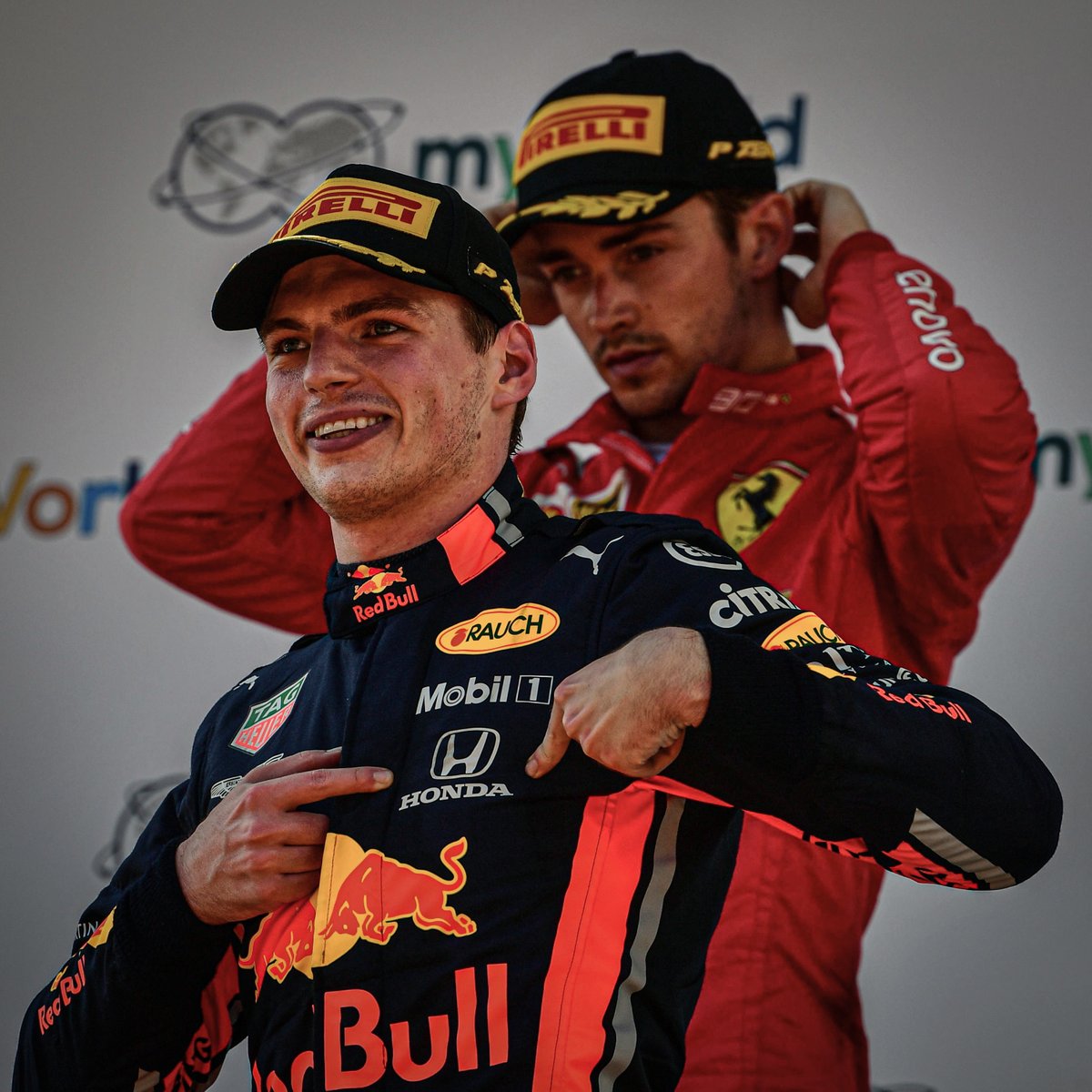 "I am giving away too many points. Seven in Imola; 25 here because we were probably the strongest car on track," Leclerc continued. "So if we lose the championship by 32 points at the end of the year, I will know where they are coming from and it is unacceptable."
Despite his harsh self-criticism, Leclerc has been remarkable at points this season. Three races in he was 46 points ahead of Verstappen and reliability issues have hampered Ferrari this term.
In Spain and Azerbaijan, engine failures saw him retire from the lead while in Canada he had to start from the back of the grid due to grid penalties. On the pit wall, the heavily criticised Ferrari strategists have floundered to cost him two likely race wins, at Silverstone and Monaco, both races where he ended up in fourth place.
That's a huge amount of points thrown away and the team must shoulder a level of responsibility instead of letting the 24-year-old driver take the flack. Perhaps there is a hangover lingering of the past reputation Leclerc had built up, one of reckless behaviour and carelessness he had shown in previous seasons.
2020 was a season of utter chaos for Leclerc, as he collided with teammate Sebastien Vettel in Austria, hit Sergio Perez in Bahrain and crashed out of the Italian Grand Prix after a pit stop. But this aggression has taken him right to the very top of the sport. If a racing driver no longer takes risks, they are no longer a racing driver.
Charles Leclerc is in a sticky spot of self-reflection right now, and yes it is true that this world championship looks to have slipped away from him. But it is far from over and as we have seen, anything can happen in Formula One. With Ferrari's progression in recent years, and Leclerc's growing experience - he will become a world champion. Just probably not this year.
*18+ | Be Gamble Aware