Is This Liverpool Team Ready To Write Themselves Into Their Illustrious European Cup History?
09:43, 08 May 2019
For the second time in successive seasons, Barcelona have been stunned in the knockout stages of the Champions League, the Blaugrana witnessing a comprehensive overturning - and simultaneous humiliation - of an impressive opening leg victory.
Seeing as it was at a stirring Anfield and at the hands of Liverpool who last year reached the final of the European Cup for the eighth time and have pushed on this season to accumulate a record-points tally in their domestic league, should we really have been surprised?
A superb performance from top to bottom from the home side, from goalkeeper Alisson to stand-in spearhead , commentators exhausted superlatives they would have usually reserved for Lionel Messi, who wasn't alone in cutting a shell-shocked figure after 90minutes on Merseyside.
After accusations had been bandied about that Liverpool didn't perhaps quite have the mental strength to produce a result to eradicate the 3-0 deficit, particularly amidst the backdrop of seeing Manchester City in pole position to take the Premier League title by the narrowest of margins, the Reds responded emphatically. Legends made in Georginio Wijnaldum, Fabinho, and 20-year-old West Derby native Trent Alexander-Arnold, as well as previous idols - Luis Suarez and Philippe Coutinho currently donning the blue and red - certifiably eradicated from hearts and minds.
Liverpool fans can now experience yet another Champions League Final, following on from last year's defeat to Real Madrid. The first time they have had to enjoy the privilege in consecutive seasons since 1984 and 1985.
Only Madrid (16), AC Milan (11), and Bayern Munich (10) have appeared in more finals.
Liverpool's five top-ranking European trophies are ceremoniously serenaded on a weekly basis, and this current crop of stars now deservedly find themselves with the prospect of etching themselves further into the club's folklore when they visit the Wanda Metropolitano on June 1.
Will it be six?
1977
Liverpool's first foray into the European Cup in 1964/65 with the legendary Bill Shankly at the helm lead them impressively all the way to the semi-finals of the competition, which is still one of the most admirable debuts in the tournament. Then, Liverpool were the victims of a comeback to eventual winners Internazionale retaining the title. Reds had to wait a further 12 years for the illustrious trophy, and had to witness Manchester United and Celtic picking it up in the interim.
Borussia Mönchengladbach was the scalp needed for Liverpool's first European Cup, with a Jupp Heynckes up-top who still retains one of the best goals to games ratio in UEFA competitions. Kevin Keegan helped lead the Reds all the way to the final at the Stadio Olimpico in Rome, where Bob Paisley's side beat die Fohlen 3-1.
1978
Just the 1-0 at Wembley against Club Brugge thanks to Kenny Dalglish, but more impressively Liverpool had to see off their previous season's foe Mönchengladbach in the semi-finals, after having gone behind in Germany. In the capital, Liverpool became the first English side to retain the European Cup.
1981
A final that would be echoed almost three decades later when they met Real Madrid again, Liverpool legend Alan Kennedy got the decisive goal ten minutes from time at the Parc des Princes, making it three finals for Bob Paisley.
1984
The reluctant hero, Joe Fagan, won the European Cup in his very first season taking over from mentor Paisley, and impressively as part of a brilliant treble. It had to be taken all the way to penalties though, something that would occur again in Liverpool's running in the Champions Leagues almost two decades later. Liverpool and Roma played out a 1-1 draw, and Steve Nicol subsequently put the frighteners on the Merseyside club, blazing his penalty over, before missed penalties from Bruno Conti and Francesco Graziani, and Bruce Gobbelaar's spaghetti legs allowed Liverpool to pinch the giallorossi's pockets in their own backyard. Unfortunately, the beautifully brilliant Agostino Di Bartolomei, who scored Roma's opening spotkick at their home stadium here, would later take his own-life exactly 10 years to the day of this defeat for the Italian side.
9 -
@LFC
have reached their ninth European Cup/Champions League final - only Real Madrid (16), Milan (11) and Bayern Munich (10) have featured in more. Incredible.
#LIVBAR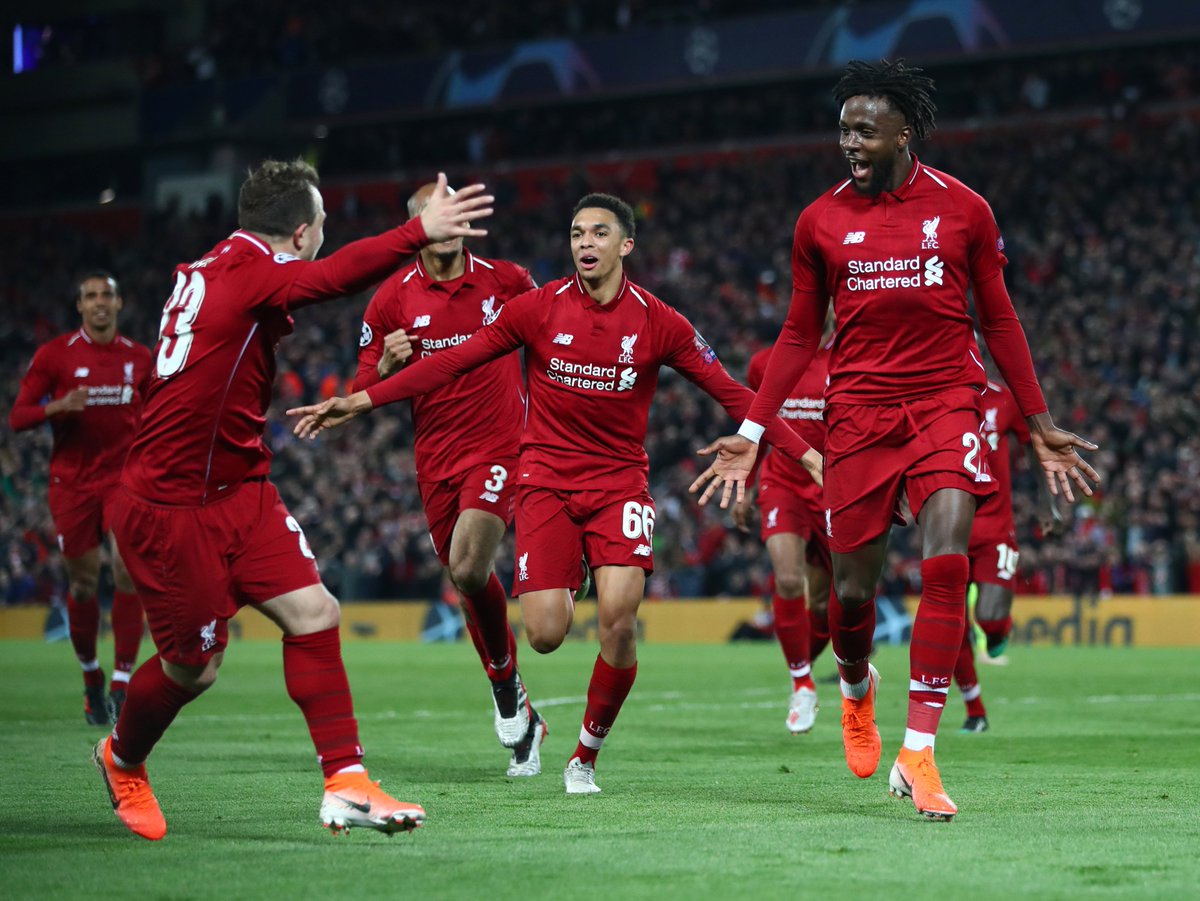 1985
And so ended the remarkable run of lifting the trophy whenever they had made their way to the final, losing 1-0 to Juventus who collected their first ever title, courtesy of a Michel Platini penalty. But of course, this occasion will unfortunately be remembered for an entirely different reason, when onrushing Liverpool fans charged those of Juve in an unfit stadium, resulting in 39 fatalities at Heysel. Losing the European Cup looks completely irrelevant in the overall spectrum.
2005
20 years! The longest Liverpool have ever had to wait to reach the final, and boy did they make it count. 'The Miracle of Istanbul' has been written about too many times to mention again. You know the score, you know the result. Steven Gerrard went from icon, to legend against AC Milan.
2007
Part Deux: The Revenge. There was no messing about from Milan and a vengeful Carlo Ancelotti here; a Pippo Inzaghi brace put the Rossoneri in the driving seat in Athens, with Dirk Kuyt only able to provide a late, late consolation.
2018
It was a Sergio Ramos masterclass, someone that Andrew Robertson took a leaf from mere minutes in the replay with Barcelona when the Scotsman was seen shoving Messi's head to show this Liverpool side meant business recently. Liverpool's top scorer Mo Salah was taken out early, and sheer moments of brilliance from Los Blancos substitute Gareth Bale, and a moment to forget for Reds' goalkeeper Loris Karius made in three triumphs in a row for Real Madrid.
2019
Will it be heartbreak all over again for Klopp's men, or trophy #6 for Liverpool? Who's ready to soak up the glory?