With injuries, form and fixtures to consider, some clubs would have rather there wasn't a winter break
13:42, 10 Feb 2020
Sitting in the stands watching a nervy 0-0 draw between Bundesliga title rivals Bayern Munich and RB Leipzig was none other than Jose Mourinho. Sporting a new haircut, the Portuguese boss was doing a spot of scouting ahead of Tottenham's upcoming Champions League tie against the Red Bull funded outfit, during the Premier League's scheduled winter break.
"The players needed some days off. For their body and soul they needed a rest. But not for me," he told Sky Sports. "I think the best way to try and help the team is to work. It's very important. I can see small details. Even the warm-ups. I can see what TV and video don't give me."
Mourinho may be working while other managers have come out in support of the break after a hectic schedule over the festive period. It's been a long time coming but one thing everybody seems to agree on is that it's not perfect.
Like most things in life, there will be winners and there will be losers as a result of the inaugural Premier League winter break.
Winners
Liverpool
Winners and Liverpool seem to be two words that have been married together over the last twelve months, but once again, this winter break is set to benefit them. It could have been all so different but the drama that surrounded their FA Cup replay with Shrewsbury was put to bed as Neil Critchley's u23 side booked their place in round five.
Jurgen Klopp's decision to rest his entire first-team squad, as well as himself on that night, was justified. Although it didn't stop the legend that is James Milner from attending the game. Still, now his players can afford to relax with a 22 point cushion in the Premier League and a chance at winning that fabled treble. With a Champions League tie against Atletico Madrid to come, the players should return refreshed and refocused as we approach the business end of the season. They may not have had a game, but that hasn't stopped the players working hard and showing off their winning mentality...
Back from the holiday I didn't go on 😄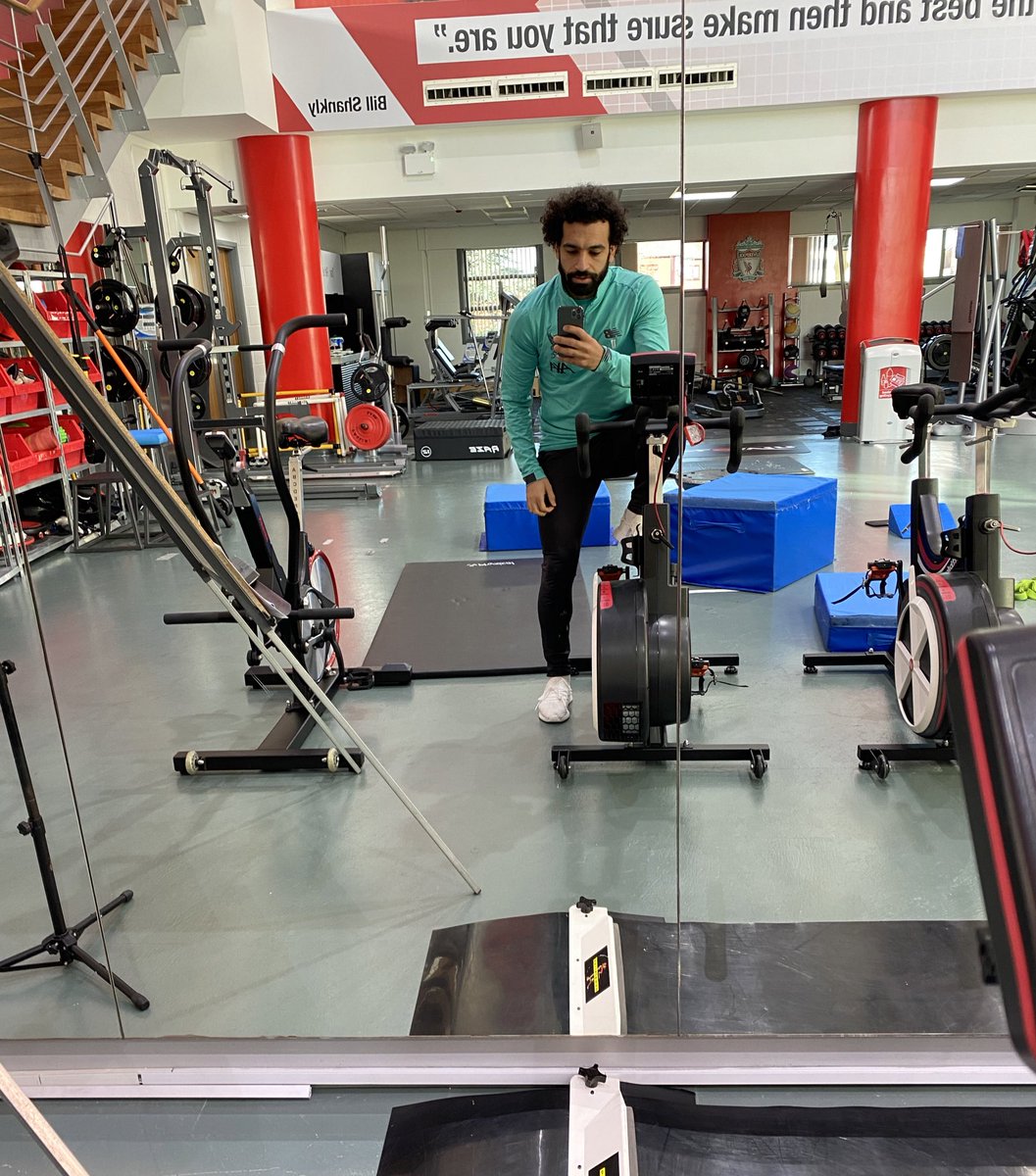 Arsenal
Okay, so Arsenal have now drawn more games this season than they did during the Invincibles season. They are just fives draws away from breaking the record for the most ever draws in a 38 game Premier League season, a stat that has left them marooned in mid-table.
This winter break will allow Mikel Arteta to fully get to grips with the squad he has at his disposal. With Pierre-Emerick Aubameyang back from suspension and Gabrielle Martinelli breaking through, he certainly has attacking talent in abundance, but he must make them more rigid in defence. With a home game against Newcastle followed by their Europa League tie against Olympiacos, the fixtures following the break provides them with a huge chance to get back on track and turn those draws into wins. Arteta has had his bedding in period, now we must start to see the progression on the pitch in the form of results.
This winter break should have given him a bit of breathing space and allowed him to hone his tactics.
Leicester
Leicester manager Brendan Rodgers has led his side to third place in the top flight and they are well on track to finish in the Champions League spots come May, yet they have not been on top form in recent weeks.
"At this stage of the season, it's come at the right time for us," the gaffer told Leicester Mercury.
"For managers, it's the same, you need to go away and recover a bit from the pressures, come back and be revitalised and ready to make the final push."
The Foxes' biggest benefit will come in the form of a fully fit Jamie Vardy, who has been slightly off the pace since Christmas. A week off to recover from niggly injuries will hopefully see the England forward back to his fearsome best and when he is on top form, the Foxes are difficult to stop.
Losers
Manchester City
Man City have had a nightmare here. Storm Ciara forced their game against West Ham on Sunday to be postponed which will lead to an even busier schedule over the next few weeks. Their winter break has now almost evaporated in front of their eyes with the players in full training up until this weekend.
The Premier League still has not confirmed when the fixture will be replayed but City are set to be back in action against Leicester on the 22nd before playing in three competitions in one week. They travel to Madrid in the Champions League before facing Aston Villa in the League Cup final and Sheffield Wednesday in the FA Cup fifth round. No rest for the wicked, Pep.
Sheffield United
If you are a Sheffield United player, fan or Chris Wilder, there is absolutely no way you want your current run of form to be disrupted. The Blades, having just climbed up to fifth with three points over Bournemouth are absolutely flying. Now just two points off the Champions League places and with Brighton at home up next, the Blades are looking sharp.
Fourth in the form table, this break is more likely to disrupt the rhythm of their season rather than benefit them, especially given they have a midweek FA Cup fifth-round trip to Reading at the start of March. Now with a win under their belts and twelve days until they play again, Wilder's men can relax for now, although they shouldn't get too comfortable as they close in on that 40 point mark.
Cool and composed 👊
What a finish by Lunny to claim all 3 points yesterday 👑
Burnley
Having beaten Leicester and Manchester United as well drawing with Arsenal over their last three league games, it felt like Sean Dyche's season was just getting going before the winter break put a stop to their good run of form. Unsurprisingly, there have been no fancy holidays for the Burnley players who have instead been instructed to simply spend more time with their families, something I would not recommend after last Christmas.
Whether the families of the Burnley players are like mine and take Monopoly way too seriously, the Clarets seem to cope better than most when their backs are up against the wall. Whether that be with a small squad or a seemingly impossible run of fixtures, they will now they will travel to Southampton having had a week off. They may well return to top-flight football reinvigorated and this has given the likes of Ashley Barnes and Jóhann Berg Guðmundsson the chance to recover, but I'm sure Dyche would have preferred to keep the fixtures coming, while his side is on top form.