If ever there's been a week to demonstrate the strength in depth of snooker right now, this year's UK Championship has been the perfect anecdote.
We're not even into the quarter-finals yet and we've already lost 14 of the top 16 seeds as two more crashed out in York yesterday.
The former three-time winner John Higgins cut a sorry figure after losing 6-5 to Mark King and suggested he was so disappointed with the state of his game right now that he feels he is entering the beginning of the end phase of his career.
Take nothing away from King though who battled all the way to the line and snatched victory from the jaws of defeat after trailing 5-4. He is enjoying a fine week and seems to have the belief he can beat anyone.
World number nine Mark Allen also lost out despite making two centuries. He went down 6-4 to an excellent Joe Perry who played some of the best snooker we've seen from him certainly this season and maybe even longer. He looked to be relishing playing in front of the TV cameras and the buzz of the big occasion as this match was dubbed by many as the best of the tournament so far.
What a match!
@joegentlemanjoe takes out Allen after a high-quality clash in the Last 16 - through to face Maguire next!
#baizeofglory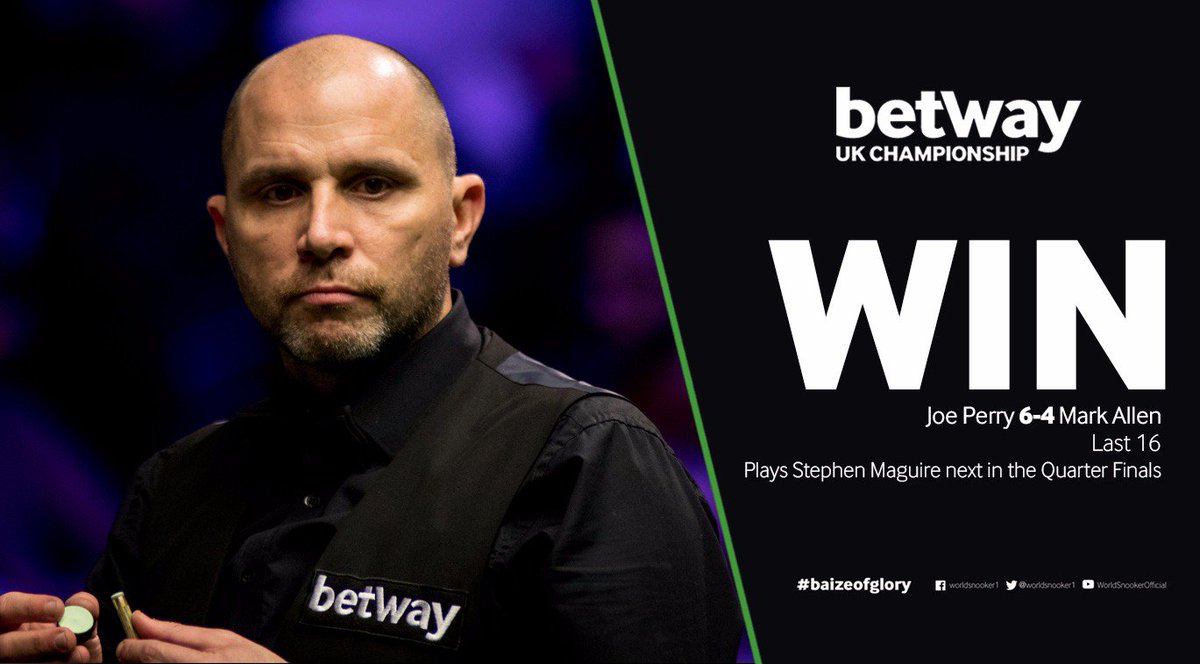 Stephen Maguire also continued his excellent form with a commanding 6-2 win against fellow Scot Graeme Dott. Maguire, who won this event back in 2004, has in recent times has been accused of starting tournaments firing and quickly fading when reaching the latter stages but he looks as though a toughly contested 6-5 win against Liang Wenbo in the previous round has really toughened him up to give this event a real good go.
Welshman Ryan Day was the other player to book his place in the last eight yesterday in York. He saved the best for last making a total clearance of 138 in the deciding frame against China's Li Hang.
With four quarter-finalists confirmed and another four to be decided today, the remaining line-up is certainly not what the bookmakers would have told us it would be but it certainly isn't weak either.
All four of our quarter-finalists are ranking event winners and former top 16 players. It is a great demonstration of what a healthy position the sport is in right now.