John Higgins reckons that this year's winner of the Betfred World Championship will come from one of the usual suspects – and that some of the young guns might have to wait their turn.
The Scot has lifted the famous silver trophy on four occasions, in the annual 17-day marathon of the mind in Sheffield. Higgins has come very close to adding to that tally, losing three finals in a row from 2017 to Mark Selby, Mark Williams and Judd Trump.
And with the additions of world No1 Ronnie O'Sullivan and player of the season Neil Robertson into the mix, Higgins, 46, believes the rest including Chinese youngsters Yan Bingtao and Zhao Xintong, and Kettering's Kyren Wilson, have got their work cut out to win the biggest prize.
Higgins will need to lift himself for the Crucible after losing five of six finals this season including an agonising 10-9 defeat to Robertson in the Tour Championship showpiece.
He said: "There have been a lot of different tournament winners this season - but I do think that the World Championship will be won by one of the top boys, because of the longer matches.
"The World Championship is a marathon. It is enjoyable, but it can also get on top of you sometimes because it is just continual.
"At the start of the event you can have a lot of time off and it is about using that time well. But if you progress to the later stages it becomes relentless.
"You play a match, you come off, you're into another one, you're off and it can become a mental spin with different sessions and different matches. But it is the best place you can play snooker.
"The long matches are a bit like Test cricket – it goes on so long, but then if it does go close the excitement and drama is all the greater.
"Especially the semi-finals seem to produce that drama after three days and four sessions, chasing that place in the final.
"Of course the aim is to lift the trophy. The chances are I might not ever win it again, and so really I should be happy that I have managed to win it four times.
"If someone had said that at the start of my career, I would have taken it. But as long as you have a snooker cue in your hand, you will want that. Jimmy White still does, and I'll be the same.
John Higgins has beaten Luca Brecel 10-7 to reach the 2022
@CazooUK
Tour Championship final
#CazooSeries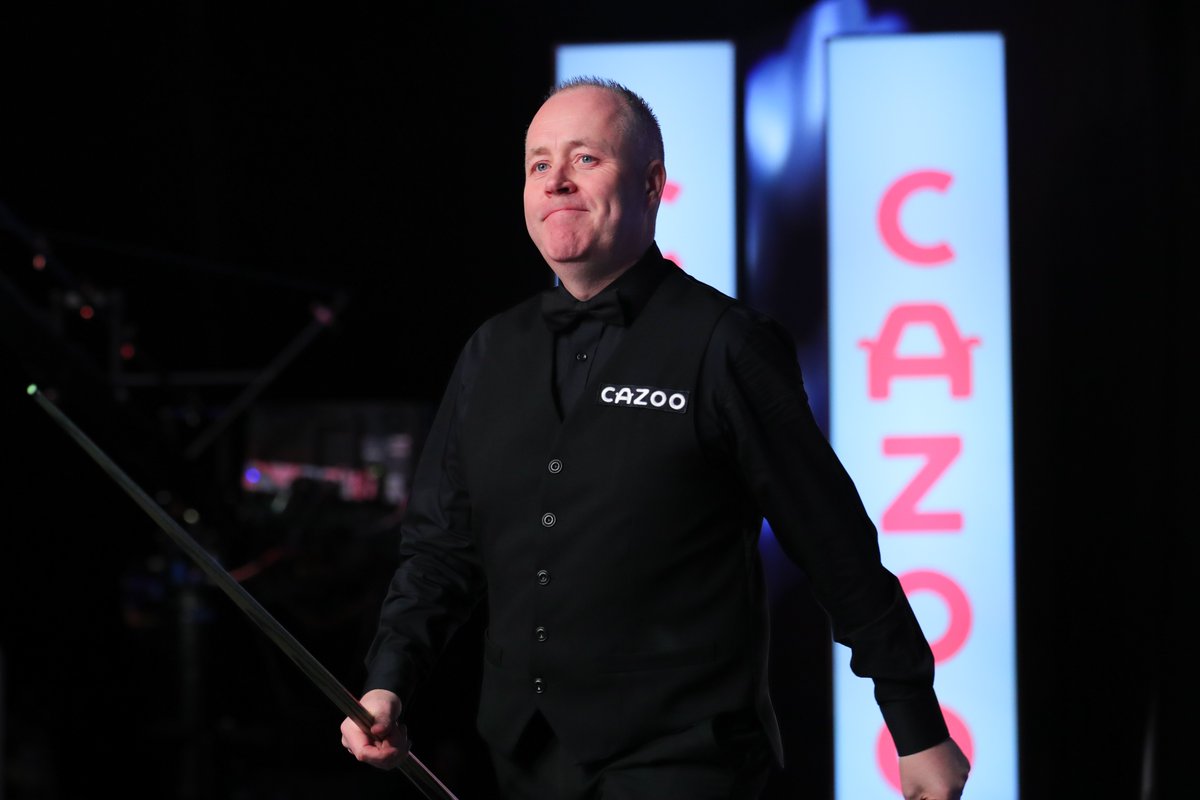 "You don't have to play lights-out snooker every session to win the World Championship, but you do need to be consistent and have a level that you don't fall below.
"You need to be solid and stay in there in your matches, and then you hope that when it really matters you can find your best stuff and that comes out during the event."
Meanwhile Higgins is aware that with his previous Sheffield successes coming in 1998, 2007, 2009 and 2011, he could become the first player ever to win the blue-riband tournament in four separate decades.
The Scot reckons if he could do it, then that is a record that could stand the test of time - and he is also delighted that the surroundings in the Crucible will be back to normal, with a full crowd for the entire event and the removal of Perspex screens from the players' seating area.
He added: "The idea of winning it in four different decades would be something special, and that could be a record that might never get beaten if I could do it.
"It is just how it has worked out with when I won the first one, and how long I have been around. But I don't think that would be beaten.
"But I am really excited to be going back to the Crucible. This will be the first year since the pandemic that it has been full capacity for the whole tournament.
"And the crowd will have missed that as well as us, so they will be coming in their droves to see their favourite players.
"There are always butterflies in Sheffield no matter how experienced you are. Even without the crowds I got a bit nervous in that arena.
"Getting fitter and losing the weight was mainly geared with performing well at the Crucible in mind and giving myself the best chance there.
"I didn't want to go back there having the same memories that I had a year ago. It is a cramped space you are sitting in, and also the divider in the earlier rounds.
"Then we have had a glass barrier around the seats that made it even more cramped, thought that should at least be gone. It wasn't a great place to be.
"And I would love to think that the work I have done on my fitness will give me something that I didn't have even getting to the final three years in a row.
"We don't get to play a lot of big, longer-frame matches apart from big finals. So you are hoping that can give you a bit of an edge."