His name, and his game, are both now synonymous with the sport
17:30, 29 Dec 2021
Today we reflect on the life of one of the greatest coaches and sports broadcasters of all-time, John Earl Madden, after he tragically passed away at the age of 85.
Born in Minnesota in 1936, Madden was always drawn towards football and after playing for California Poly during college he was subsequently drafted by the Philadelphia Eagles in 1958. His playing career was tragically cut short after he suffered a career-ending knee injury during a pre-season camp but that didn't reduce his love for the game and he immediately entered the realm of coaching. Following on from a period of success at San Diego University he was offered a job by the Oakland Raiders where he would go on to make quite the name for himself, leading the Raiders to a SuperBowl win in 1977. The Hall Of Fame coach boasts one of the finest coaching records in NFL history however a fear of flying would eventually cause him to step away from coaching at just 42 years old. This opened a new door for John and it was his work in the sports broadcasting world where he truly made a name for himself.
​​"I am not aware of anyone who has made a more meaningful impact on the National Football League than John Madden, and I know of no one who loved the game more" - Jerry Jones, Dallas Cowboys owner
Becoming the first person to work for all four of America's big broadcasting stations (FOX, CBS, ABC & NBC), John Madden was renowned for his ability to provide extremely detailed yet simple explanations for what was unfolding on the field. This was one of his stand-out qualities and he would often use onomatopoeia such as "doink" "whack" and "boom" to easily translate to the wider audience the action that he was witnessing. Winning an unrivalled 16 Emmy awards for his remarkable ability as a presenter and sports analyst, the 30-year career of John Madden was certainly one for the history books.
The NFL is saddened to share the passing of the legendary John Madden. He was 85.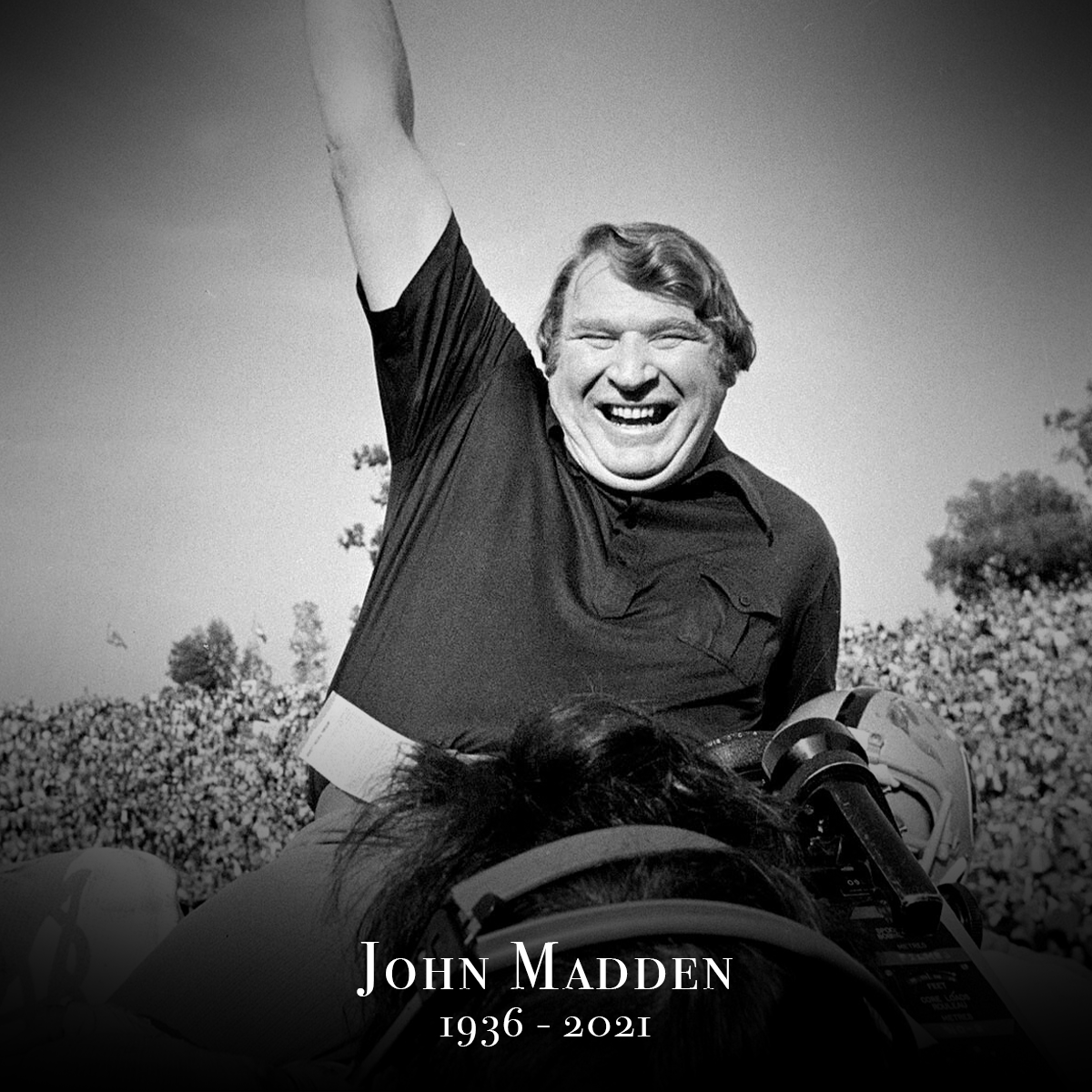 Due to his iconic voice and knowledge, he was roped in by EA founder Trip Hawkins to help create a new video game back in 1984, and now his name is synonymous with the sport as fans eagerly await the new release of 'Madden' every year.
John always saw himself as a coach, even from all the way up in the broadcast booth. He had a larger than life personality and more often than not wore a smile on his face. He loved football and football certainly loved him.