The Blackburn Rovers boss spoke to The Sportsman ahead of the FA Cup tie at Leicester
08:00, 28 Feb 2023
Jon Dahl Tomasson has Blackburn Rovers competing for promotion to the Premier League. With no parachute payments it's quite the feat, especially when you consider that the Dane only took the job this summer, and it is his first time managing in England.
"I chose to stop at Malmo after winning the league twice and then playing Champions League," Tomasson explains to The Sportsman.
"I chose to take a half year off to get the inspiration, travelling around to different clubs and was waiting for the right project. When Blackburn came, I took the project because I think it is an interesting project. It is about making the club sustainable over time, it's creating value, working with the young players and doing it a little bit differently than the rest of the clubs.
READ MORE:
"Because we need to do differently to have a chance with all the parachute money and the different budgets in the league because it's a great league, an intense league and an inconsistent league. But if you can do it differently, then we have a chance over time. So it was an excellent project and I'm enjoying it."
Blackburn currently sit 4th in the Championship, with an FA Cup tie against Leicester City to come. It's now been 11 years since they were last in the top flight, a time span that also saw them drop down to the third tier. But despite the lofty position in the table, JDT doesn't feel any expectation to secure promotion this season.
"Not at all," he says at Blackburn's impressive training ground. "We want to be sustainable at all times and create value. At the moment, the lads have done an excellent job, we are in a good position in the table. But are we favourite to go up? No. Are we favourite to be around the play-offs? No, not at all. But are we going to chase it? Of course we will chase.
"Are we up against clubs with a much bigger budget? Of course we are. We have a plan and we will do the best in our way. And we will chase it and it will be an incredible achievement for the lads if they manage to get to play-offs. Yeah, it will be an incredible achievement. Would it be very disappointing if it doesn't happen? I don't think so."
"I think there should always be expectations," the former Champions League winner goes on to say. "And fans should always dream because this great club has a brilliant history. And we should never forget all those legends who play for this great club.
📅
#OnThisDay
- 2002
🏆 We lifted the League Cup trophy at the Millennium Stadium in Cardiff following a 2-1 victory over Tottenham Hotspur!
#Rovers
🔵⚪️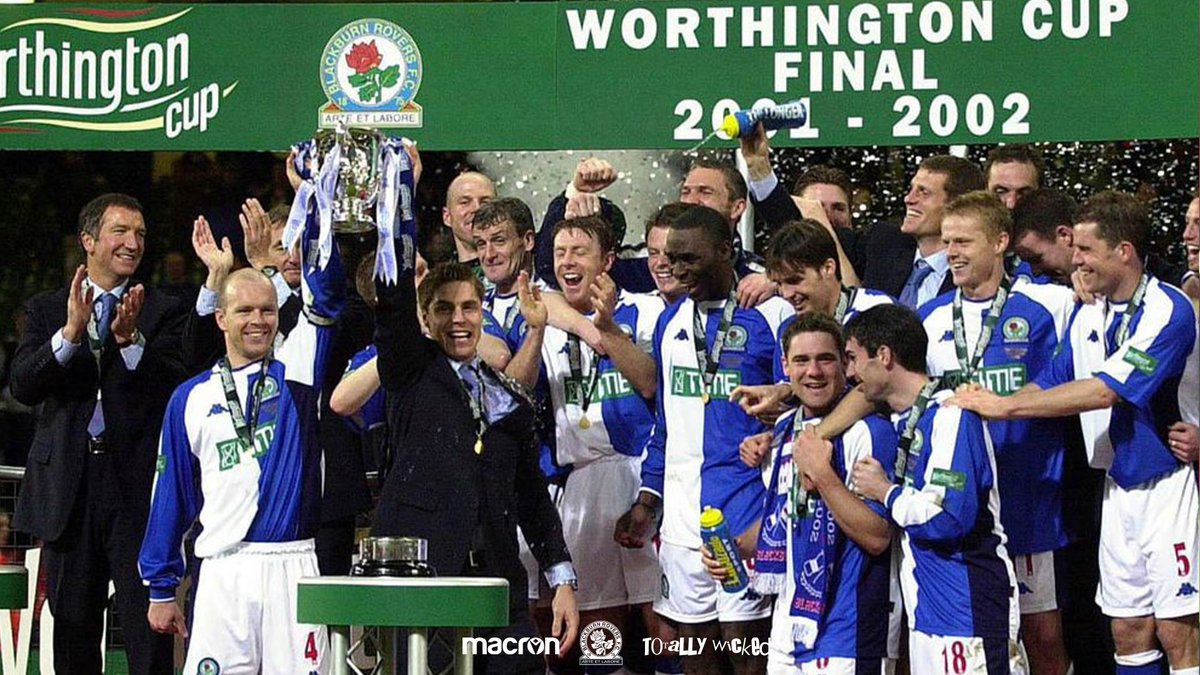 "But of course, you always need to be realistic as well. And we must be honest, it's been a couple of tough years for Rovers fans in that way. And at the moment, we are building, we are under construction. And we the end product yet? No, not at all. But are we making some quick great steps? I think so with a very young squad, and of course, just being stable, the whole time being solid in that way, in your mindset."
Following Neil Critchey's exit from QPR, 17 Championship managers have now left their positions this season, with 14 of the 24 clubs parting ways with their boss. It's an epidemic that shows no sign of slowing down, and managerial security is at an all time low.
"This of course is always important," Tomasson replies when asked if clubs need to show more patience. "When you start a new place, then of course, you need to have good talks about what you can expect from each other. What is the expectation? At the end of the day, we all know that football can change very quickly as well. This is part of life. Is it always clever? No, I don't think so."
Having won two league titles in Sweden with Malmo, what are the differences JDT has experienced since taking over at Ewood Park?
"The league is probably the most intense in the world, the Championship. A lot of games, a lot of quality players, great clubs with history. Extremely, extremely big gap in the budgets, big difference in budgets. But it is a league where I'm enjoying it extremely because you can win every game and you can lose every game, because the league is so tough."
Tomasson's squad is one that has been hit by injuries recently, but packed full of quality. One man who has made a real difference in recent weeks is Joe Rankin-Costello, having barely played a minute before the World Cup break.
"At the end of the day it is about performing well, in training and games," the Danish boss explains. "When you get the chance, you should be able to take it. And during a season, there's probably never one player at this level, who will be top in all the games. But on the other hand, if you can perform well in training, and you can do the right thing in games you will always be playing and Joe has done an excellent job for the club. He's been playing extremely well, playing as a right back in a modern way, playing also in midfield and in possession. So I think he's enjoying this way of playing and he's doing a great job for the club."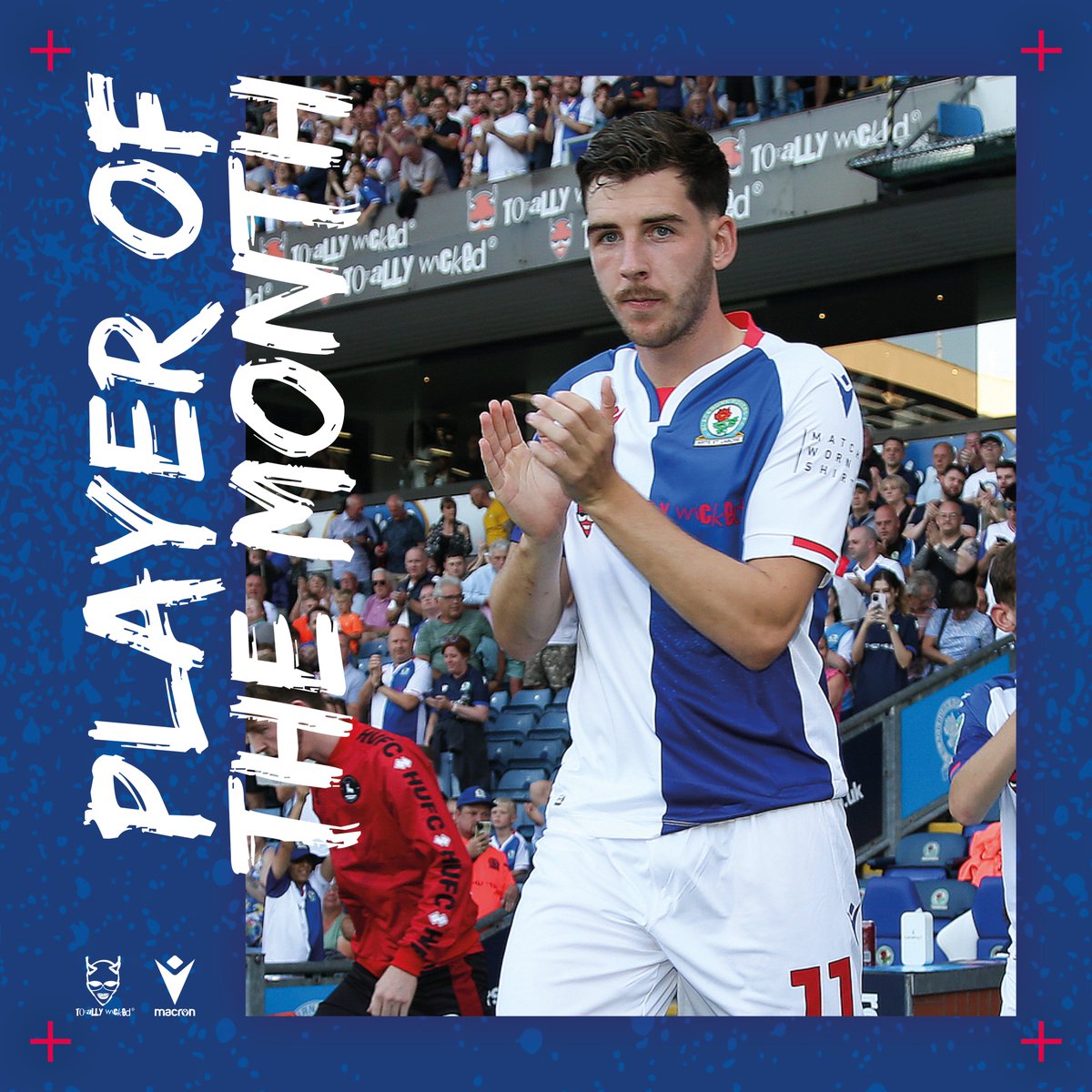 Striker Ben Brereton Diaz's contract at the end of the season and unfortunately for Blackburn fans, it appears that his five-year stint at Ewood Park is coming to an end. "Yeah, we all know that Ben's contract is up in the summer. So I expect that he will be playing in another place."
One signing who has been a massive hit in the north-west, is centre-back Dominic Hyam, who Blackburn poached from Coventry in the summer, as they struggled with pitch issues at the CBS Arena.
"I'm very happy with Hyam first of all," Tomasson grinned. "I can remember he came in the day before the Blackpool game playing away, a derby. And I started him immediately, he didn't know one name of the players he played with, a bit old school actually. And he's done a great job for the club so far. And of course, you need a bit of luck with the transfer. So the club has done well with Dom Hyam."
As for a footballing philosophy, JDT was clear in his vision for the club moving forward.
"I want to be dominant on the ball, create a modern way of playing football. Are we there? No, not at all. I like to be very intense without the ball. Can we make better steps in that? For sure. For sure, we can make better steps and sometimes we are doing really good things and sometimes less things because this league is extremely difficult and it's a very inconsistent league. But on the other hand I must praise all the lads because they've done a great job so far coming extremely far in both cups. Those haven't been so far in many years and of course also do well in the league."
*18+ | Be Gamble Aware