The Juddernaut was cheered on by Leicester City's James Maddison on Thursday night
15:19, 22 Apr 2022
Judd Trump is confident that a positive mental approach and the long format of the Betfred World Championship will eventually see his very best form emerge at the Crucible.
The Juddernaut, who lifted the trophy for the only time to date three years ago, eased past Iran's Hossein Vafaei 10-4 to reach the second round of the blue-riband event in Sheffield.
World No4 Trump has had a season that most professionals would die for, winning two titles at the Champion of Champions and then recently at the Turkish Masters in Antalya, where he made a superb 147 maximum break in the final against Matt Selt.
However, by his own sensational standards over the past few years of both performance and titles won that has represented a dip from the heights scaled of 14 ranking titles and a Masters crown in three seasons.
Trump was supported in the crowd against Vafaei by Leicester City playmaker and friend James Maddison – who also got to play a frame with Stephen Hendry and John Parrott.
And ahead of a last-16 clash with Scotland's Anthony McGill on Saturday, he said: "It felt better in this match than it has been – there were some mistakes and the mentality of clearing up every time is not quite there at the moment.
"But the matches are so long here that it can change, and towards the end against Hossein I started to pot some long ones and give myself plenty of chances – and when I do that, I am dangerous.
"Against the real top boys a good long pot can change the tone of a session, and you need to clear up in one visit against them anyway. In my first match I was often getting it done with two chances."If you are not completely firing the main thing I have found is just not too worry too much about it if it isn't good enough but you are trying your best. If you worry too much, get uncomfortable and frustrated with yourself then that's when it can go wrong. But with the mindset of 'I'm doing all I can', that works for me.
Good to meet
@Madders10
yesterday. Hope you enjoyed the snooker bud! All the best for the rest of the season 🦊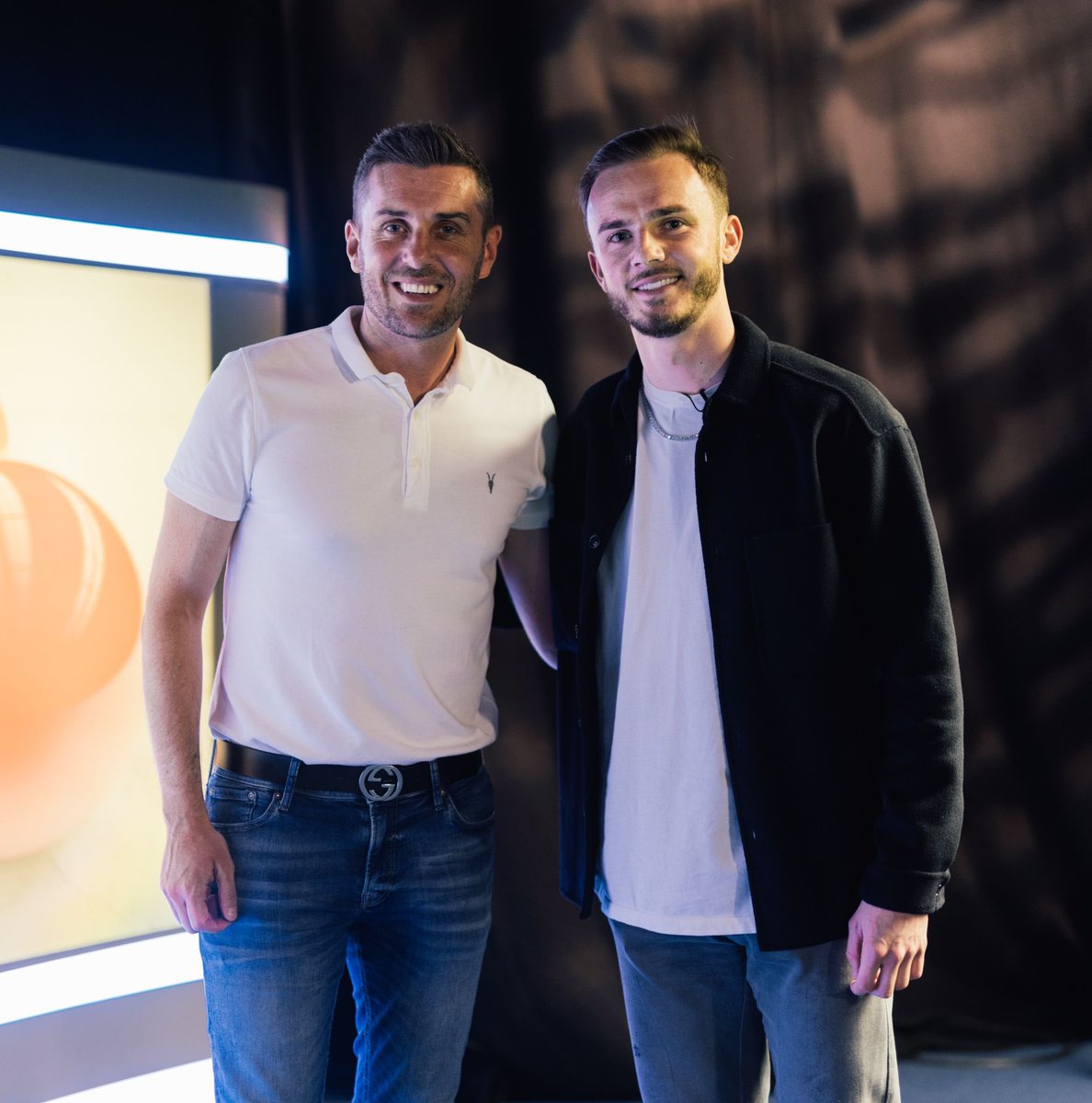 "And there isn't too much wrong, it's just a little bit of touch here and there and some positional lack of full confidence in hitting the shots absolutely perfectly. I felt I got away with it in this game but I never play well in the first round here, at least it feels that way. You just want to somehow get through the first two rounds unscathed.
"The great thing about the World Championship tournament is that it is so long it gives me or anyone else the chance to be able to play not my best one day, and then my absolute best the next day or in the next session.
"It is harder for me with my cue action than maybe some other players like Neil Robertson, Ronnie and John Higgins to play well every single session. The way I move and align the shot, it is very difficult to do well all the time and I have accepted that, so that season when I won six titles in one season was beyond belief. I think my cue action is one of the worst on tour."
Trump is also sceptical as to whether anyone will ever again equal or better Ronnie O'Sullivan's record five minutes and eight seconds for a 147 maximum at the Crucible – and reckons the referees are to blame.
Trump, who would be a leading contender to give it a real go, added: "To be honest, I don't think the refs move quick enough now. I don't think they do. Back in the day, the player had the upper hand. They could kind of barge them, like 'You go and pick that ball up' but now they just take their time.
"I do honestly think that a lot of games now, you are playing to the speed of the referee. You are not playing to the speed of yourself. So I find it difficult, and you see it with Ronnie a lot of the time.
"He has just got to the point where he has to accept it. He would like to play a lot quicker, and back in the day, he could do that.
"Nowadays, the refs just sort of like to take their time to spot the ball and everything like that and get out of the way."