Former world champion Judd Trump became the latest Crucible victim for Scotland's Anthony McGill on Wednesday. The Juddernaut was blown away 10-6 by qualifier and Sheffield specialist McGill, ranked No21 in the world but seen prior to the World Championship as a nightmare draw this year for any of the top seeds.
World No5 Trump went the same way against former semi-finalist McGill as Ronnie O'Sullivan, Mark Selby and Shaun Murphy in recent years – with the Scot admitting he loves the long matches and tight surroundings.
A disappointed Trump, 33, who won the prestigious Masters event in January but has not performed in most ranking tournaments, said: "I had plenty of chances and missed a lot of easy balls.
"Anthony scored heavier but I had all the chances I needed to win. I only have myself to blame, I'd rather he had played me off the table.
"There were two or three times when I should have got back level, missed easy balls and ran out of position. You aren't going to win against anyone in the World Championships doing that.
"I managed to hang in there even though I wasn't playing well, but when you keep falling two frames behind it is very difficult.
"It has been a struggle for me this season, I have missed a lot more easy balls than usual and maybe the concentration hasn't quite been there.
"I need a break, and maybe I will play more good players in practice to stay sharp as I have been playing a lot on my own, and also not going deep in many tournaments."
McGill, 32, said: "It is incredible and right up there as a win in my career and victories here. He is a world champion and it's great to beat players like that, so it has been a tremendous couple of days for me.
WHAT A VICTORY FOR MCGIILL! 🏴󠁧󠁢󠁳󠁣󠁴󠁿
Anthony McGill defeats 2019 World Champion Judd Trump 10-6, securing a seventh win from his last nine first-round ties at the Crucible. Incredible.
#CazooWorldChampionship
|
@CazooUK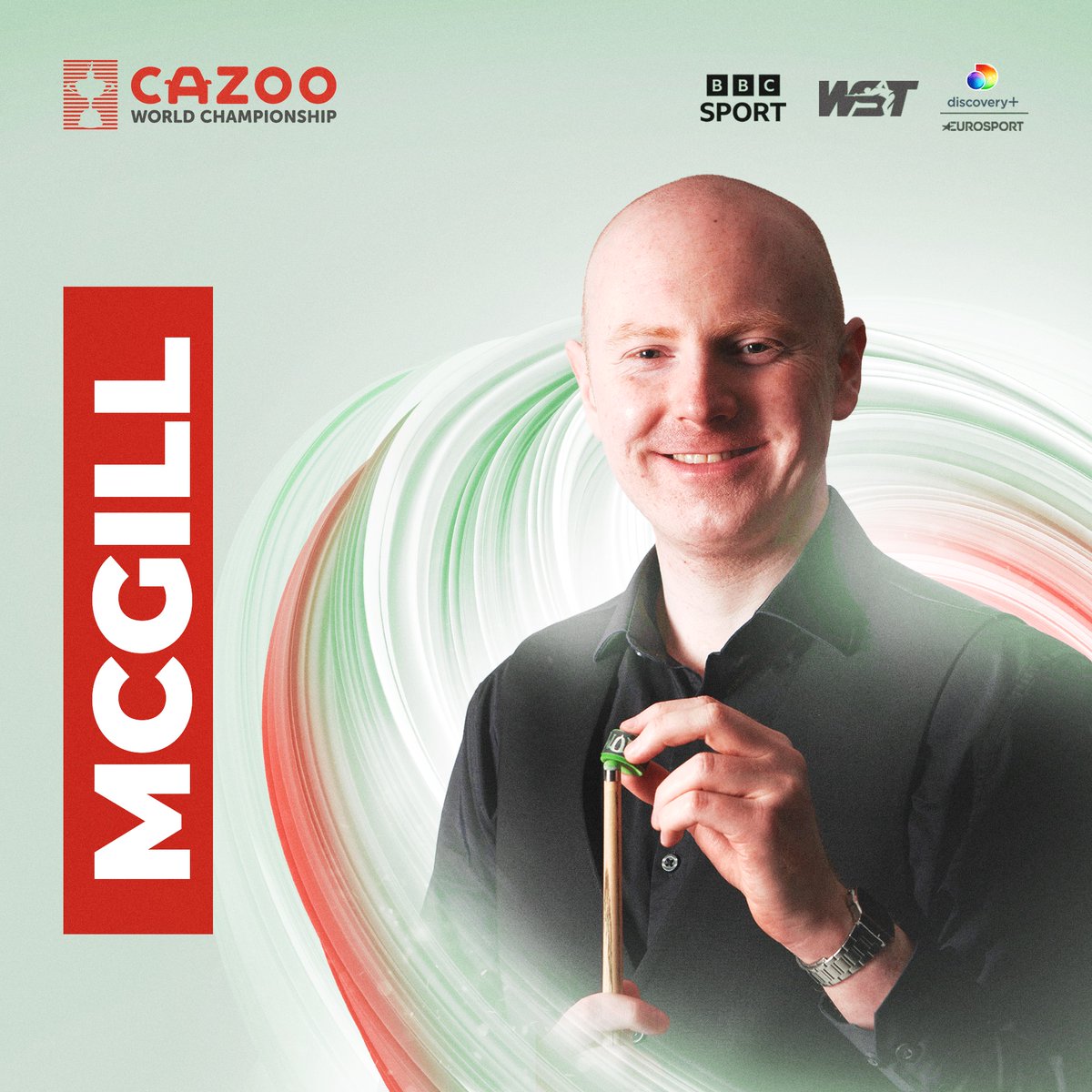 "I sort of delude myself out there in a way, how I look at things – every 10-20 minutes the balls get set up again and I almost forget the score. It just doesn't matter.
"And just play frames of snooker until you either get sent home or get a trophy - though that doesn't happen too often for me.
"I would rather and much prefer to be a seed – but I can look on the bright side of qualifying and know that I will be better prepared than they will be coming through the qualifying rounds.
"Even for guys as good as Judd it is not easy coming here and playing qualifiers who are match-sharp.
"I think and believe I can win the tournament, deep down I do. There is no doubt in my mind I can beat anyone here, and beat them all in a row. But they can beat me too.
"I do enjoy the long matches, the player who plays better should win more whereas the best-of-seven frames matches that isn't always the case.
"In those you can be 2-0 down without even having a shot, and a little flick here and there can influence who wins the game.
"I am trying to get on with it more and be quicker at the table, because sometimes I hold myself back and bog myself down out there. I am just trying to be aware of everything out there on the table.
"And whatever Peter Ebdon is doing with me, it is working. But he has told me not to tell anyone. Apart from the magic bananas. Everything he tells me I take it as true. You have to, from someone who has beaten Stephen Hendry in a Crucible final."