Judd Trump reckons the UK Championship is Ronnie O'Sullivan's to lose after becoming the tenth former winner to crash out before the last 16 stage. The Juddernaut lost 6-3 to close pal Matt Selt at the Barbican on Tuesday having come to York as title favourite after winning the Champion of Champions.
The 2011 winner joins Stephen Hendry, Jimmy White, John Higgins, Mark Williams, Mark Selby, Neil Robertson, Ding Junhui, Shaun Murphy and Matthew Stevens on the sidelines. And world No2 Trump cannot see any other outcome than O'Sullivan extending his own record by winning the UK for an eighth time.
He said: "Every tournament is Ronnie's to lose in people's minds. He is the favourite in any event, and looks like he is playing the best. He must be favourite to win eight. I was poor really – crap from the start to the finish.
"I had my chances and should have gone 3-1 up, and then should have levelled at 4-4. I just didn't settle, and I don't enjoy the venue or playing here. The event is so stop-start, you play then two days off, play again then another two days off – it all just takes too long and my concentration wasn't there."
World No35 and former Indian Open champion Selt, 36, said: "It is a very satisfying win, and probably the best of my career. I'd give it about a 9/10.
"Judd missed a few which he doesn't usually but that was good for me. Even blind squirrels find acorns now and again. My form and confidence is good since changing my cue about a year ago. I would love to win a title in the UK, my only one previously came in India.
"But really I would love to win another one wherever it is in the world, and one that had a few good players in it. I'm told by some kind people that the one that I won didn't have any!"
Meanwhile Anthony McGill landed an impressive double on Tuesday – reaching the last 16 of the UK Championship and also clinching his Masters spot.
The 30-year-old Scot beat China's highly-rated Zhou Yuelong 6-5 in a thriller at York's Barbican – starting the match with a 133 break and ending it in style with a 135. And world No16 McGill also guaranteed his place in January's prestigious tournament for just the game's elite top 16 after ending the hopes of one of his closest rivals.
McGill, who recovered from 5-3 down winning the last three frames, said: "I needed that to get in the Masters, and I am still borderline for making it into the Grand Prix for the season's best 32.
"When there are other things on the line as well as the match in hand, you step it up. I felt I had to win the match, if Zhou had got to the UK final and someone else won it I'd have been out.
"I felt like I was playing okay even 5-3 down, and fancied myself to get a score if I had chances – and in the end I managed to win those last three. Zhou had beaten me a couple of times, so that was a good win. I won't look too far ahead in this event, every match is so difficult. You just wish it could be easier sometimes! But I suppose you need the pressure to perform."
Matthew Selt has knocked 2011 UK Champion Judd Trump out in the third round!
The 2019 Indian Open champion made 128 in the last frame and faces Barry Hawkins next.
The Ace in the Pack is the tenth former UK Champion to lose before the last 16.
#CazooUKChampionship
@CazooUK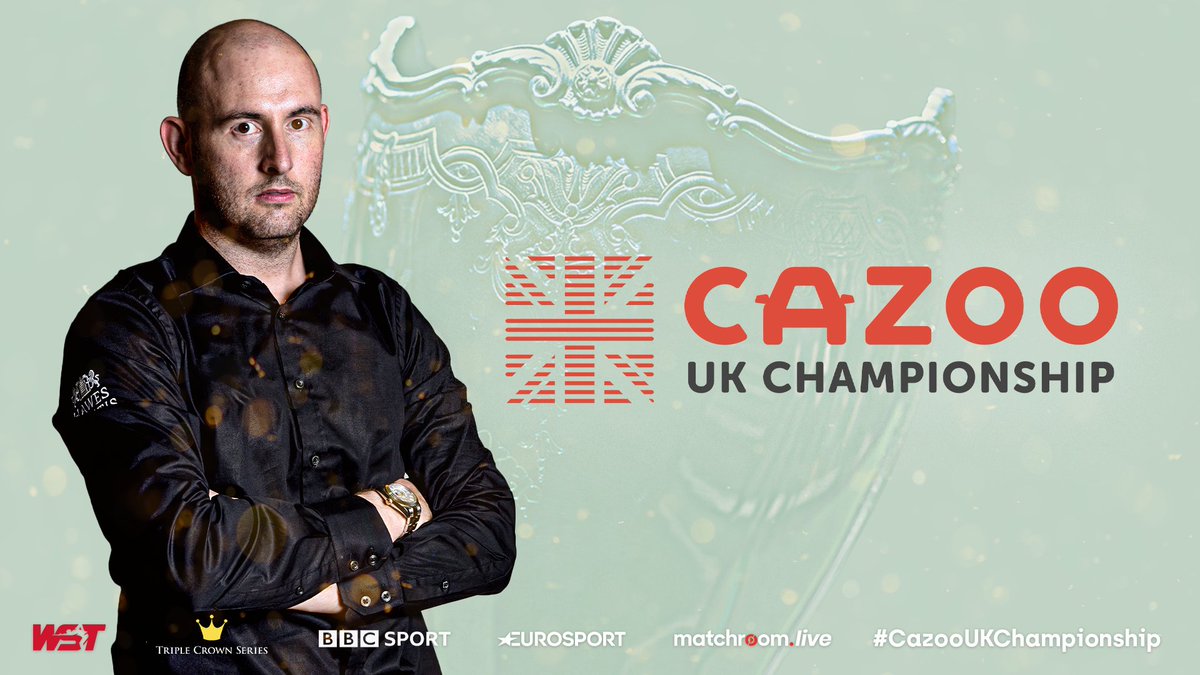 Troubled star Mark Allen was touch and go over he would even appear in the UK event, mired in legal issues surrounding a self-declared bankruptcy and divorce and child support proceedings that he hopes may start to ease after December 10. The former Masters champion battled very hard against David Gilbert to move 5-2 up without playing anywhere near his best, but the Tamworth pro is a very awkward proposition these days having finally bagged a first ranking title success.
And the 40-year-old Gilbert, ranked No22 in the world, roared back to edge through 6-5 with a 63 break in the decider and claim his place in the last 16 of the season's first major.
Allen, 35, and UK runner-up on two occasions, said: "It is obviously disappointing but I didn't really deserve to win the match. I played very poorly to be 5-2 up and got what I deserved in the end. I missed a very bad black off the spot when I was 5-4 up on 41, and sometimes the balls don't forgive you. I could have closed out the match the frame before the decider.
"Dave played better than me, I was feeding off scraps really to even get to 5-2. He is a class act but I just disappointed that I didn't give him a better game. For the Scottish Open next I am in the same position, just hoping I don't get a bad news phone call. No news is good news. But unless my form improves then I might be pulling out for different reasons, it has been shocking this week."