The Sheffield-fighter takes on Mark DeLuca on February 8
10:40, 15 Jan 2020
Kell Brook has confirmed that he will be forced to call time on his boxing career if he loses to Mark DeLuca. The 33-year-old is stepping back into the ring after a 14-month absence from the sport but will officially hang up if gloves in Sheffield if he is defeated - and many experts believe it's the right decision.
Speaking to the 5 Live Boxing with Costello & Bunce podcast:
"This last chapter of my career, I'm giving it my all," Brook said. "If I get beaten I can walk away with my head high, knowing I have given everything."
"If I get beaten by DeLuca, I will announce my retirement in that ring. If I can't beat him, what am I doing?"
Boxing journalist Tris Dixon, the former editor of Boxing News and host of Boxing Life Stories, agrees it would be difficult to see a way back for Brook if he is on the end of a big upset on February 8. He told The Sportsman:
"It would be hard to see where he would go from there. He's made good money, had a fabulous career and you can't imagine he would enjoy dropping down to domestic level after the massive nights he's had."
Despite winning the IBF welterweight title with one of the most impressive performances by a British fighter abroad, as he beat Shawn Porter on away soil, Brook has stated he does not feel fulfilled with his achievements to date.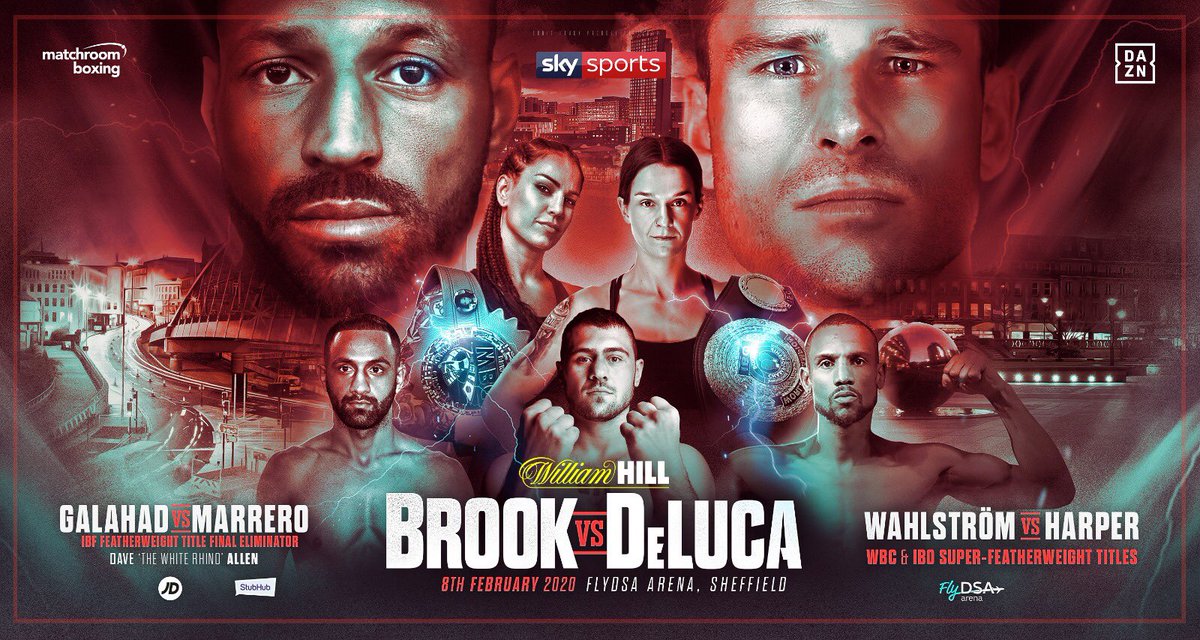 Having given up his world title and broken both eye sockets, things certainly haven't been plain sailing for the Brit in recent years. After the defeat to Errol Spence Jr at Bramall Lane, he admitted turning to alcohol before talking to counsellors about how he was feeling.
Now, three years on from that loss, Brook has matured with age but may have lost some of the quality he had as an unbeaten fight. Those injuries may also affect his comeback but Dixon still believes he can cause issues for the elite boxers in the division.
"The losses to [Gennady] Golovkin and Spence were physical, damaging and hurtful defeats. They've taken things out of Brook he can never get back. But even if he's not the same fighter he was the night he beat Porter, he's potentially still a handful for many of the top fighters of his division, particularly if he is comfortable making 154.
"The big fight for him is Khan, and should he land that fight, and win, it will all be worthwhile. That said, the Khan fight is not what it would have been a few years ago and this is probably the last year where it will have any semblance of relevance."