The lowest ranked side in the competition were snubbed for TV coverage
13:00, 06 Jan 2022
Kidderminster manager Russ Penn believes that his team will use a live television snub as further motivation to pull off a shock FA Cup win against Reading. The National League North outfit, the sixth tier of English football, are the lowest-ranked side left in the competition and were paired with the Championship Royals in the third round.
But the romance of the Cup went AWOL for the broadcasters as they opted not to select the non-league Harriers for prime-time viewing over the weekend. However Penn hopes the situation could even work to his players' advantage – and has passed on tales from his own big day for Cheltenham against Everton nine years ago.
Penn, 36, whose team are chasing promotion to the National League and standing fifth currently in their own division with games in hand, said: "After the draw was made we were all frustrated as a football club that it wasn't chosen as a live TV game, being the lowest-ranked team in the competition.
"I was disappointed, but not surprised at all – but we are part of the highlights package. The main thing is that we prove the broadcasters wrong.
"I hope I can pass on any experience I have to the players of these sorts of games. At Cheltenham I was able to play against Everton and scored though we lost, and I still have Phil Neville's shirt up in my house.
"These are big memories in football careers and if you can win then they would stay with you, your family and the club and fans forever. It's the FA Cup, and talked about throughout the world.
"If we could somehow pull it off and win it would be the best achievement in my whole career. We have won six matches just to get to this stage, all over the country. When you get through to the third round your first thought is getting one of the top five in the Premier League and a big-money day.
"But after reflection we have a top Championship side, in the Premier League within the last decade, coming to a sold-out Aggborough. What's not to enjoy?
"We got little sneak previews against Grimsby and Halifax of the atmosphere where we sold one of them out and were close to selling the other one out too. So we and the fans know what it will be like, I just want to them to be even louder, scream harder, and suck the ball into the net.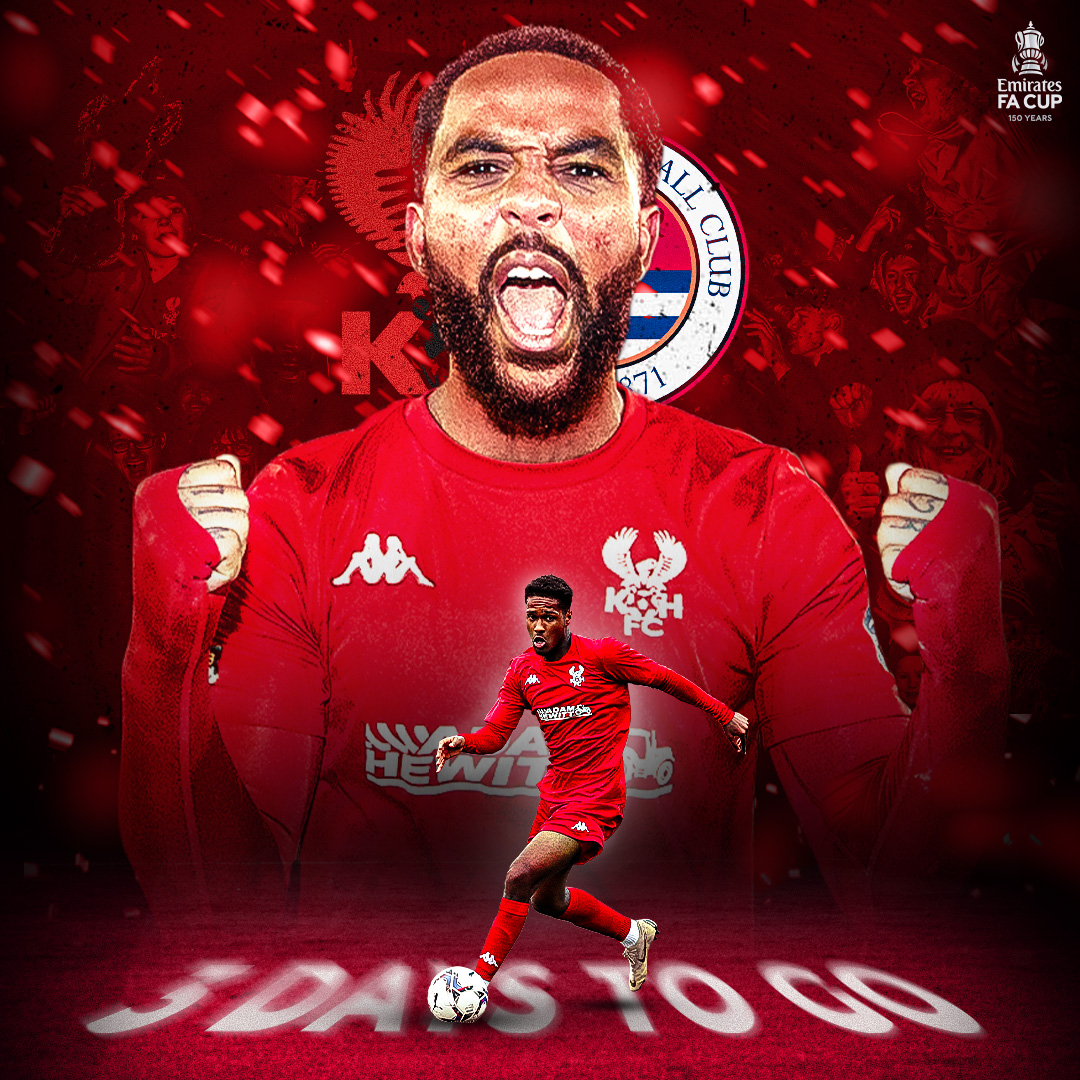 "We are massive underdogs and have just got to play our best and hope things go our way. We lack some match sharpness having had games called off. But we train hard and have more players available than we would have had two or three weeks ago.
"We have watched Reading and have top players with plenty of Premier League experience in the likes of Andy Carroll, Junior Hoilett and Scott Dann.
"But hopefully we can stay in the game early on, not get blown away, and then rattle them in front of a sell-out crowd of 5,000 with the huge buzz around the place. We certainly could have sold it out twice over."
Penn will be looking foremost to forwards Omari Sterling-James and Ashley Hemmings, and midfielder Sam Austin, for the goals that could topple Reading. And he is relishing the occasion, believing not only that it is a help and not a distraction, but also that it offers a bigger stage and a chance of career progression for some of his players.
He added: "I am not worried about the FA Cup distracting us. The three games we have missed in the league over the past two weeks was nothing to do with the FA Cup – and that was a concern. But we are over it and will hit the games head on when they come.
"I don't think marrying the FA Cup and the league is a problem, in fact it can be perfect to feed off any good results and success for momentum. It's funny…we have had no niggles or injuries in training this week, which is quite surprising! I hope to be picking from a fully fit squad.
"We have players like Omari who have FA Cup experience and can pass it on to others in the changing room. And I'm sure the chairman will sort them out with a bonus if they win…maybe a couple of bars of chocolate!"
Penn played for Kidderminster for four years after they fell out of League Two from 2005, and the club has not made it back to the Football League since. He returned in 2018, before being handed the reins first on an interim basis and then permanently in 2020.
He said: "When I arrived in 2005 the club the main ambition was to get straight back into the Football League, so the budget was quite high and we had players who basically were EFL players. We had a go but finished mid-table. Then slowly but surely the budgets and crowds went down, but hopefully we are on an uplift again after more lows than highs for 17 years."
Image credit: Kidderminster Harriers FC