England's oldest golf course will stop using plastic tees whilst the European Tour says yes to shorts
12:10, 28 Nov 2019
Long winding walks, falling leaves and a whole heap of fascinating wildlife. No, this isn't the latest cheesy rom-com on Netflix, a guilty pleasure of ours on a Friday night, but instead, the experience enjoyed by many a keen golfer while enjoying their favourite pastime.
An afternoon on a golf course simply isn't complete without spotting the odd grey squirrel, skylark or ferret whilst, if you are over in America, you may also find yourself face-to-face with an alligator.
Although there are no such reptiles to blame your wayward drives on in the United Kingdom, it is becoming more and more important that we look after all of those animals that do live on our courses.
In a pioneering and refreshingly positive move, England's oldest golf course is leading the way.
The Royal North Devon Golf Club has taken the decision to only allow wooden tees at their course, banning the use of the common plastic tees due to concerns over the wildlife.
The golf clubs stated that: "We have all seen golf tees lying around the course, both wooden and plastic. The simple fact is that plastic tees are more likely to harm the birds and animals we share our wonderful course with - look after our environment and hopefully, it will be there for many years to come."
Founded in 1864, the club will also provide tee bins around the course for golfers to dispose of their spares. The course is a hotspot for wildlife as it is close to common land that is used by sheep and horses, while it also adjoins the Westward Ho! beach.
Part of the course was lost last year during a fearsome storm and with brightly coloured tees being found in bird nests and along the beach, the course is desperate to do something to lend a helping hand to nature.
One thing that may scare the poor animals off however, is the sight of hairy legs strolling their way down the course.
Great being back at
@dunhillchamps
at Leopard Creek. Gonna be a hot one 40 C next few days 🔥 but shorts allowed 🎉 🙏 Thanks
@europeantour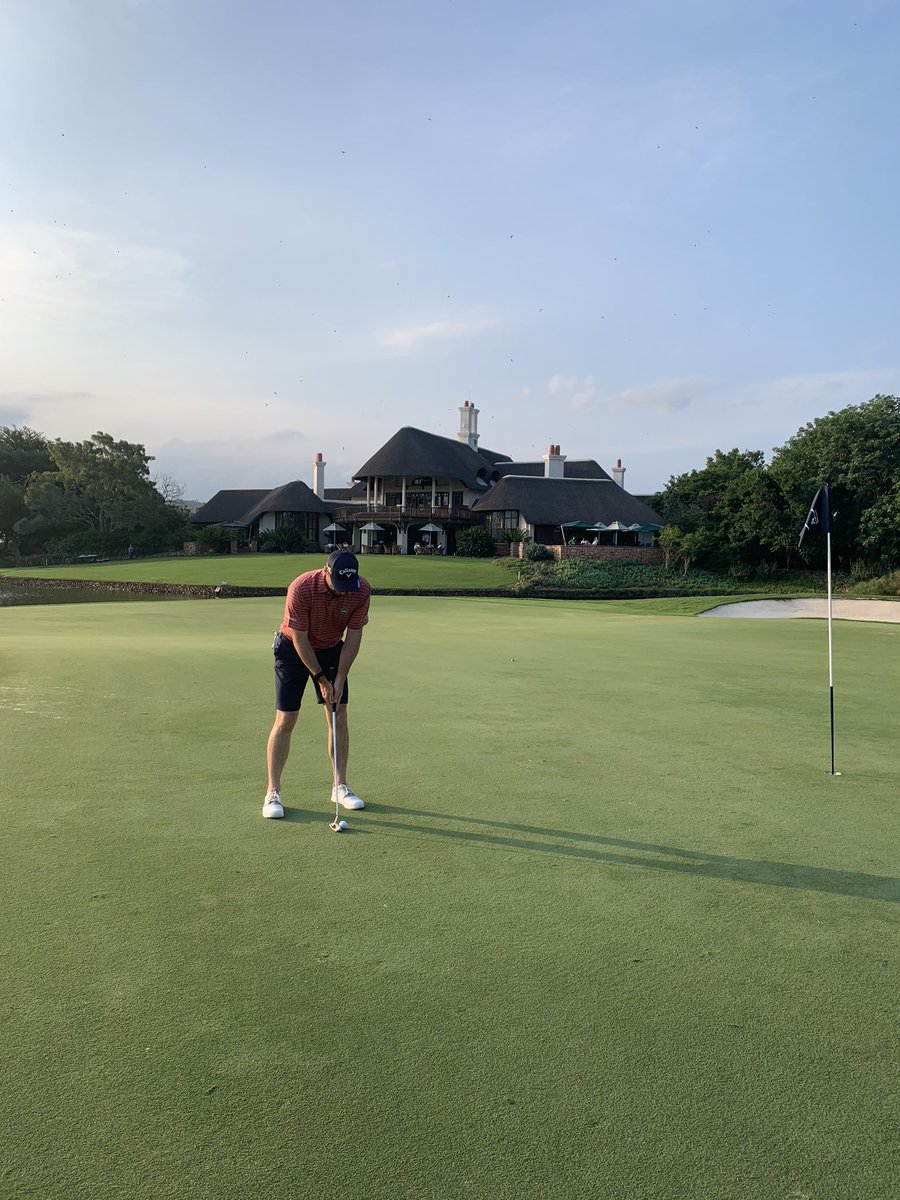 Usually protected from these sights on European Tour events due to the trouser-wearing policy enforced by the governing body, they have now relaxed this rule due to the high temperatures expected in South Africa, where the new season starts today.
The move to liberate golfer's pins has welcomed by a number of star players, including Ernie Els.
"It's a really cool thing to do," said the veteran South African.
He added: "We've been talking about it for so long on all the tours around the world. We've been wearing shorts in practice rounds, and now we get to in the tournament, so I think it's great news."