It was a successful night for the Warrior and the Smiling Assassin
23:08, 01 Dec 2021
Kyren Wilson booked his spot in the quarter-finals of the UK Championship with a convincing 6-3 win over Ben Woollaston to set up a quarter-final show-down with he great Ronnie O'Sullivan!
Ronnie has once again stolen the spotlight this week by comparing himself to Tyson Fury and claiming he would rather be a monk than take snooker too seriously, but now he will face Wilson in the last eight after he put in a professional display over Woollaston.
The world number five raced into a 4-0 lead at the interval with some attacking play, as he played on the front foot and asserted himself on the match across the opening few frames. Although Woollaston must be given credit for the way he bounced back after the break, securing the first two frames, Wilson soon got back on track to secure a competitive 6-3 success.
Meanwhile, Scotsman Anthony McGill defeated Jordan Brown by the same scoreline, 6-3 with high breaks of 117, 77, 68 and 80 to make it into the quarter-finals. McGill has impressed throughout the tournament and could face Luca Brecel in the next round, after he whitewashed Stephen Maguire last night. Brecel will take on Anthony Hamilton for the chance to play McGill for a place in the final four.
After the win, which saw The Smiling Assassin stamp his air of authority, he told EuroSport: "It was a big game yesterday but you just play the game and see what happens. I've been playing alright, best of 5s and best of 7s but I come into my own in the longer games.
Anthony McGill is through to the quarter finals of the Cazoo UK Championship for the second time.
He beats Jordan Brown 6-3 with four breaks of 50+ and faces Anthony Hamilton or Luca Brecel next.
#CazooUKChampionship
@CazooUK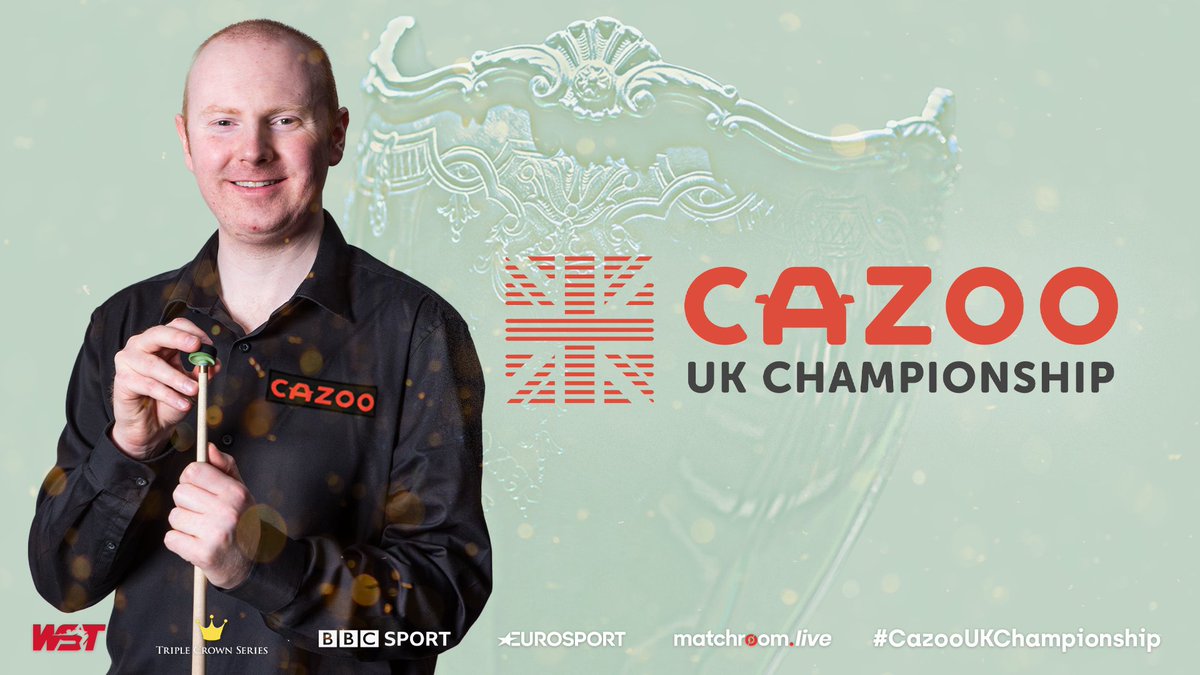 "It is much easier playing with a crowd, when there are eyeballs on you. When there is no crowd there is no heat on it and you don't feel like you are playing a match, so it is nice to play in front of a few eyeballs."
When asked if he had a preference on facing either Brecel or Hamilton in the next round, he responded in a typical McGill way.
"It doesn't bother me, I just try to play the right shot at the right time."
This focus, which was evident throughout the match could be key in lasting in a tournament that has seen so many major names drop out at this stage. For now, it looks like O'Sullivan's tournament to lose, but should he slip up against the talented Wilson in the next round, the door could be left open for somebody like McGill to go all the way.
He has the talent and the composure, now he just needs to keep his focus heading into his quarter-final match-up. There's a whole load more action to come tomorrow, as we get to see Hamilton and Brecel face off, as well as seeing one of the stories of the tournament, Hossein Vafaei, back in action.