Despite opposition, we could see more and more Spanish top-flight games played across the world
10:44, 06 Dec 2019
Miami, it was decided, would host the first-ever La Liga fixture to be played on foreign soil. The January fixture between Girona and Barcelona was chosen to take place at the Miami Dolphins' Hard Rock Stadium, with a 15-year deal with American entertainment company, Relevant, signed. This would be the first part of a lucrative relationship for La Liga.
Or at least that was the plan. Significant opposition from a number of clubs, including Real Madrid, saw the proposals to take La Liga to south Florida spiked. They have been resurrected once again this year, with a fixture between Villarreal and Atletico Madrid once again picked to be played in Miami, but the same old opposition exists.
La Liga's desperation to host a match in the United States is part of a wider strategy. The Spanish top-flight wants to take on the Premier League as Europe's predominant football league and it has been bullish in its efforts in recent years. It is not just through the scheduling of a game in Miami that they are trying to achieve this either.
Spain's biggest fixtures, including El Clasico, are now scheduled to catch the biggest audience possible in markets like the Far East. This January will also see the Spanish Supercopa hosted in Saudi Arabia for the first time, with Atletico Madrid, Barcelona, Real Madrid and Valencia all set to participate in the new four-team tournament.
Javier Tebas (La Liga president): "Early El Clásico kick-off time? Well, it allows for more people outside Spain to watch it, particularly in Asia." [sport]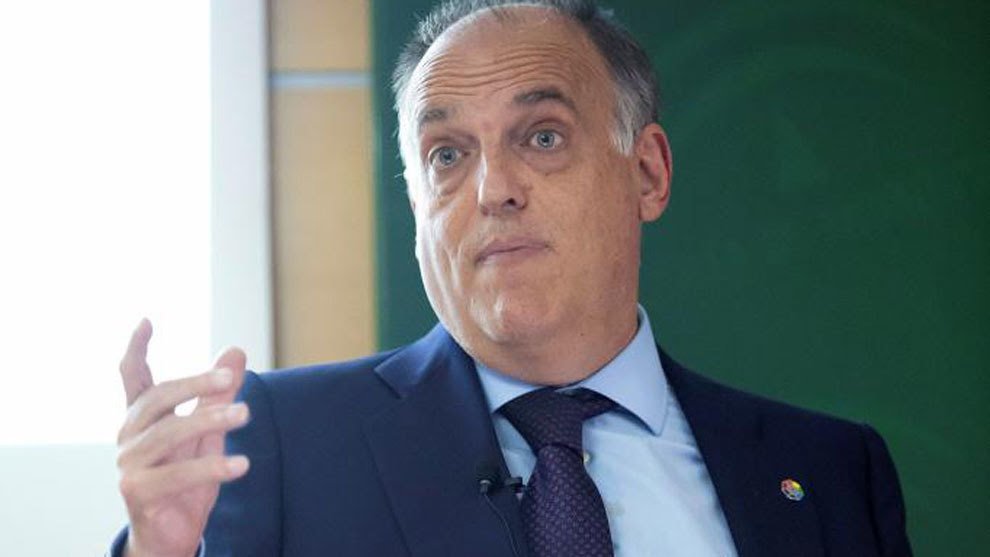 Of course, this has little to do with La Liga, but it does illustrate how Spanish football as a whole is trying to extend its reach across the globe. "It is important to recognise that the followers of Spanish football are not just people who live in Spain," former La Liga president Javier Tebas, who resigned earlier this week, explained in a recent interview.
"We must also respect the fans who are in Asia and the Americas - they are also contributing because they pay for their TV subscriptions, which in turn allows the clubs to pay big stars and helps to turn La Liga into a global product. Of the two Clasicos there are in a season, one should always be scheduled so people in Asia can watch without being asleep and the other should always be so people in the US can watch without being asleep."
Tebas' resignation this week came largely due to the issues of audiovisual rights too. His term in office was due to end in October 2020, but with new rights deals needing to be negotiated soon after that time he took it upon himself to call an early end to his current presidency in order to bring forward his potential re-election. Once an election has taken place, he - or his replacement - can then have a clear run at securing a new deal, with further trips abroad a possible feature.
Tebas calls the growth of La Liga as a global brand a "key objective". With clubs like Atletico Madrid, Barcelona and Real Madrid within the division, not to mention players like Eden Hazard and Lionel Messi, he has plenty to work with, but Spanish football hasn't always sought international recognition like the Premier League has over the past two decades or so. That is now changing. An arms race between the two divisions is being contested.