The events of the past week have left a sour taste in the mouth
13:40, 01 Apr 2022
To boo or not to boo? That is the question.
And it's one that is on every football supporter's lips, when they are not booing that is.
Harry Maguire's roughhouse treatment by England fans this week is symptomatic of a world which doesn't know if it is coming or going.
Nobody really knows why the Manchester United captain is being targeted, other than the limp suggestion that he hasn't been playing that well.
Given the dross that has turned out in the white or red of the national team down the years, it's a wonder anyone has heard the national anthem being played before games.
But nowadays of course, booing is fashionable.
Boo taking the knee, boo not taking the knee. Boo those who boo the knee.
Every match from Premier League to international level has been reduced to 89 minutes of booing, interrupted only for a minute's applause for a deceased member of the opposition - somebody that you used to boo probably.
Maguire is not a sole victim. Rio Ferdinand was booed by England fans when he made the outrageous choice to back his brother Anton in a racism row with Chelsea's John Terry.
In 2019, Liverpool defender Joe Gomez was booed walking out onto the pitch for England after HE was attacked and placed in a headlock by team-mate Raheem Sterling.
Frank Lampard was regularly jeered by England fans during an international career spanning 106 caps over 15 years.
David Beckham was pilloried and pursued for getting sent off at the World Cup in 1998. A rush of blood and a kick out against Argentina's Diego Simeone and it took him years to win back favour.
Booing levels have grown in popularity over the past 20 or so years, like obesity or illiteracy.
It makes you wonder whether the steady increase in ticket prices and the casual stick dished out to players goes hand in hand.
Football supporters who pay over the odds for their seat at a top game feel they have bought the right to have a go at anyone on the pitch for anything they like.
As players have become more and more wealthy they have become dehumanised in the eyes of punters forking out an ever bigger percentage of their disposable income to watch a game of football.
Enjoyable week playing for my country 🏴󠁧󠁢󠁥󠁮󠁧󠁿❤️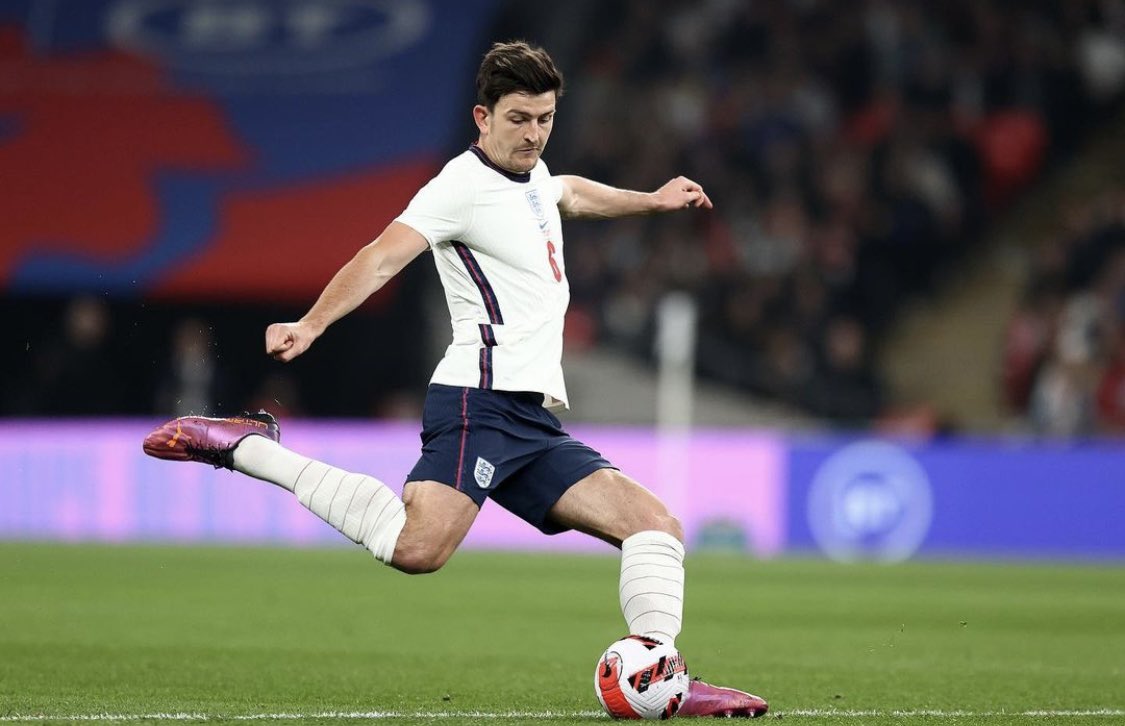 Things have become so silly that Wembley is now a fiercely divided arena on England matchdays.
On Tuesday, Maguire was jeered and heckled mainly because of his poor form, most of which has occurred in the shirt of Manchester United, not the national team.
But close crowd watchers at our national stadium will tell you that the 'home end' at Wembley; that's the one to the left from where winning teams collect their trophies, did not join in the chorus.
The 'home end' is the preserve of committed England supporters. Those who follow the team over land and sea.
Elsewhere, it's day trippers, corporate types and one-ticket wonders who may believe they are attending an old-style bear pit where they can boo or hiss as they please.
Think Rome's Colosseum, or a raucous, Victorian slum theatre.
The rift between the two sections is now so marked that during last Saturday's 2-1 win over Switzerland, in which England fought back from a goal down, the 'home end' fans were booed by the rest of the stadium for NOT joining in with that tired-old fallback when a game is considered dull - the Mexican wave.
So now we have fans booing the players and when they are not, they boo each other. It has become a pantomime.
Maguire is privately upset by all this booing. And at a time when the England squad is the closest to the fans for more than 50 years, the booing will only make our top players keep their distance in future.
Maguire's team-mates are already rallying to his defence and there is a danger that this negative trend will undo all the recent good work done to bring sporting superstars nearer to the ordinary people who idolise them.
Having an opinion on footballers who are not playing very well is acceptable. But a rift between the public and the players can be created within a matter of weeks but takes an awful lot longer to heal.