Laura Muir Too Good For Her Rivals In The British Indoors 3,000m Final
18:41, 17 Feb 2018
Laura Muir has completed the set as she added the 3,000m title to the 800m and 1,500m crowns she had previously won at British Athletics Indoor Championships and she was in irresistible form at Arena Birmingham on Saturday evening.
The 3,000m European record-holder was happy to tuck in behind the leading pair of Eilish McColgan and Melissa Courtney during the formative part of the race but a pre-planned burst with 600m to go was too much for her opponents, with the 24-year-old easing to victory in a time of 8:46.71.
"I'm really pleased, the win was sort of the important thing and I had to test my speed over the last few laps but I'm really pleased with how I executed the race and happy with the win," said Muir. "I wanted to test my speed in the indoor race, I was either going to go at 400m or 600m and I felt really good, so I went at 600m."
Muir's victory came within the mark of 8:50.00 required to qualify for the World Athletics Indoor Championships, which are also taking place at Arena Birmingham from 1-4 March, and Muir is already looking forward to a return to the West Midlands.
"I've competed here a few times before but it's nice to refresh your memory on where things are and how the track feels but it's great to have a tester before the World Championships so when I come here in the next couple of weeks it'll all be familiar."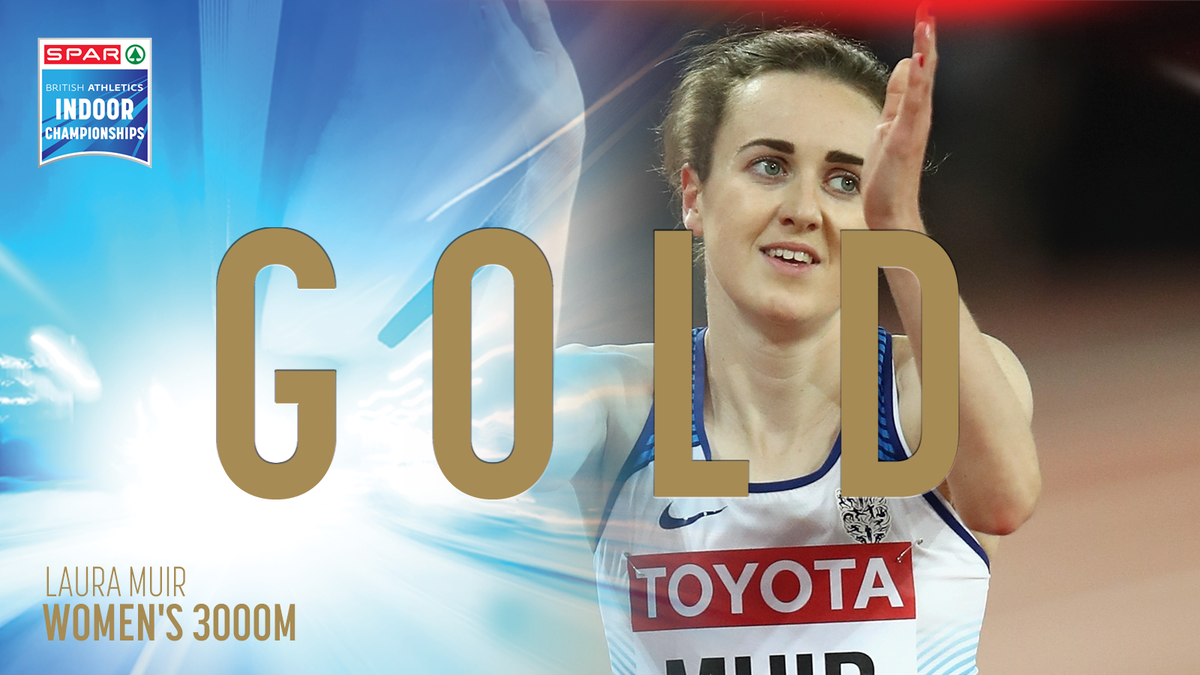 Muir is actually missing the Commonwealth Games taking place in Australia in April due to a clash with her veterinary medicine exams at the University of Glasgow but she is pleased with her form ahead of the World Indoor Championships.
"It's been tough juggling training but so far it's gone really well and my sessions this week have been very close to PB sessions so I'm in really good form and it's about maintaining that in the next couple of weeks before the Championships."
Muir finished ahead of Eilish McColgan (8:50.57) and Rosie Clarke (8:52.49) in Saturday's 3,000m final at the British Championships.