The Championship's chasing pack are hot on their heels again
15:01, 08 Feb 2020
"I've made a terrible mistake." A phrase that can be used for so many things, from spending far too much money on an impulse buy online, drinking way more than you should on a week night, losing your temper because you're tired and saying Leeds will finish in the top two of the Championship this season, because their form was so good in the first half of the season.
I've made all of those mistakes and more in the last couple of weeks. Last night it was one drink that turned into 10 and a couple of weeks ago it was saying Leeds will manage to get through their blip and the chasing pack won't be able to catch them - in this very publication no less. Well, this morning I had a horrific hangover and this evening I'm writing somewhat of a retraction.
It turns out that Leeds can indeed go full Leeds in the second half of the season yet again, and the chasing pack can put together enough of a run to make it spicier than a curry the local Indian advises you not to try in front of your girlfriend. It's not only one team either who are pushing both Leeds and West Brom (who aren't doing a great job of holding on to their once decent lead over the chasing pack either) but a fair few.
The likes of Nottingham Forest, Brentford, Fulham and Bristol City are all making a play for one of those top two spots - and all have enough about them to make a go of it should Leeds or West Brom carry on dropping points and failing to put together a consistent run of wins.
💬 Marcelo on whether playing away from home will help with expectations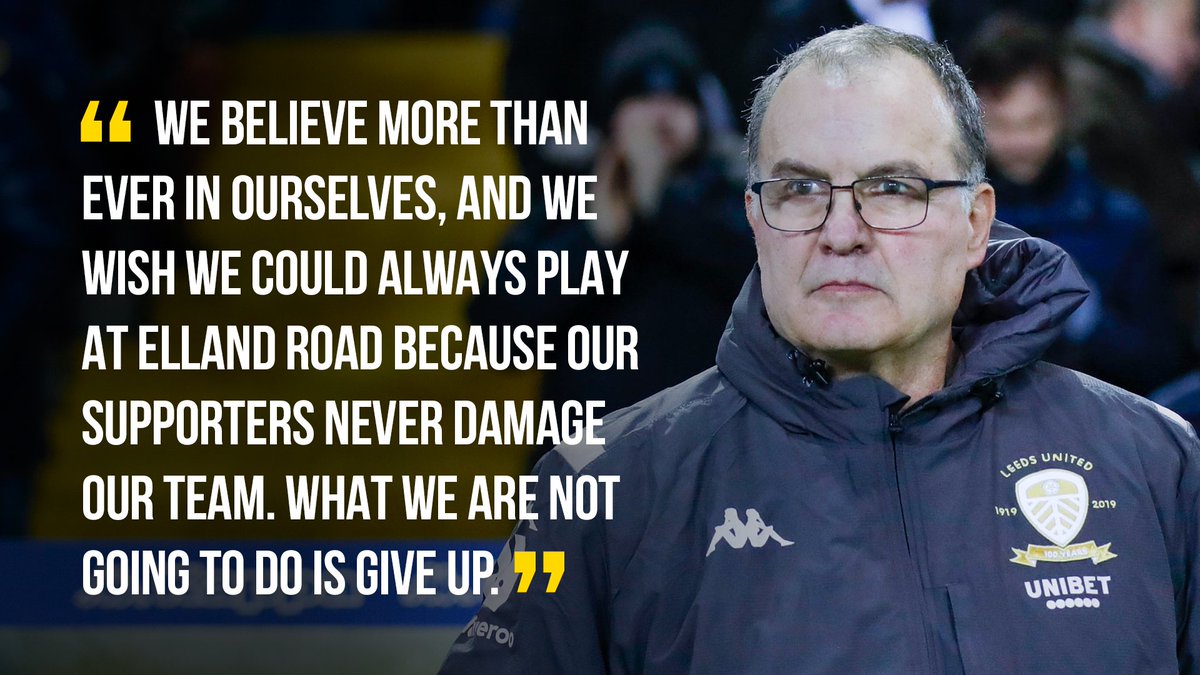 Brentford arguably have one of the best front lines in the league, who are good individually but brilliant as a unit. Ollie Watkins, Said Benrahma and Bryan Mbeumo have been called the Championship version of Liverpool's Mo Salah, Sadio Mane and Bobby Firmino. It's a good comparison, with the unit being prized above any of the individuals, and a goal return that both thrills their own fans and terrifies opposition defences. How ironic that losing Maupay to Brighton may end up being the saving grace for Brighton.
It could well be the Bees who are causing fans of Leeds and West Brom the most worry. A club who have momentum behind them, a new stadium move on the horizon and a real belief they can kick on this season and do what few expected at the start of the campaign. Leeds fans must look at the front three and wonder where they'd be if they had even one of those stars and didn't have to rely on Patrick Bamford for their goals.
Of course, failing to get into the top two doesn't mean the end of promotion hopes. It simply means you're going into the play-offs. However, it would be the same old, same old for Leeds - and the mental impact of failing to make the top two when you feel you've let it slip away from you is huge when you're in something as do or die as the play-offs, and they've been there before and failed, meaning automatic promotion is what the fans want and need to keep sane this season.
We always try and tell ourselves we won't repeat our mistakes. I won't drink again - until my Galentines party this weekend. I won't say Leeds will finish in the top two again - until next season. That is if they don't manage to do it this time around - something I am still backing them for, because why make one mistake when you can make two.