While Leeds United were performing miracles at Molineux on Friday night, the Leeds Rhinos were self-destructing in Salford.
On a telling night for a proud sporting city, the spirited footballers breathed new life into their Premier League survival bid with an astounding recovery at Wolves. While over at the AJ Bell Stadium the rugby league players meekly and inexplicably capitulated in a performance that lacked direction, belief and guile. It ensured another intensely stressful week for their under-pressure head coach Richard Agar.
It is rare that rugby league trends on social media. So seeing #Agar and #Agarout in the leading UK trends late on Friday evening was never going to be pretty reading.
Super League's most successful club is in a hole again, throwing away a winning position against the Red Devils to lose for the fifth time in six games at the start of a season that promised so much.
It's one that may still deliver - the Rhinos started just as badly last season and went all the way to the penultimate game of it and are the masters of triumphing through adversity - but given the shambles on show in Salford, a massive shot of inspiration is required. Next weekend's Betfred Challenge Cup tie with fellow strugglers Castleford suddenly looks enormous.
Agar is one of Super League's longest-serving coaches, always genuine, honest and approachable and never one to make excuses. He steadied the Rhinos ship superbly on a temporary basis during their previous mini-crisis following the break up of the all-conquering Band of Brothers who delivered seven Grand Final wins between 2007 and 2017.
He earned the opportunity to lay more concrete foundations for the anticipated next period of success, but a shell-shocked demeanour after the Salford shambles instead showed a coach both crest-fallen and devoid of answers as to why his big-name players can perform during the week in training but not at the weekend when it matters most.
"People think coaches have all the answers," he told me afterwards. "But what we are seeing in the build up to games is not reflecting how we are playing. It's really, really tough.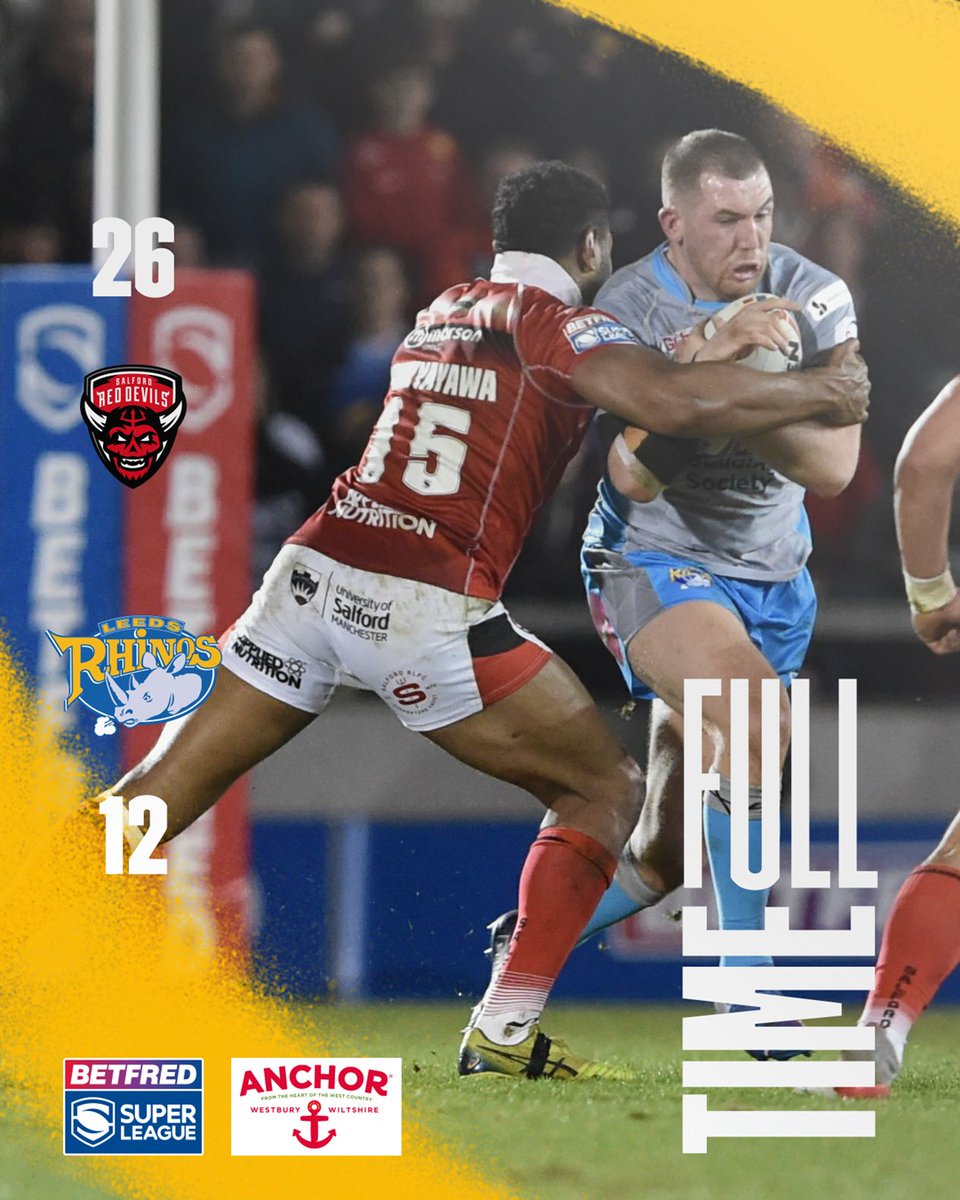 "It's not enjoyable. It's difficult and we all understand that coming into work on a Monday morning on the back of a win and a good performance is a damn sight more enjoyable than the situation we find ourselves in at the moment. It is tough for every single person in the organisation and it will certainly be tough for the supporters as well. Always in these situation the heat turns on the coach and I get it mate, I get it."
Press interviews are hard when you lose badly. Even harder when you have been losing badly all season and know that will inevitably lead to question marks over your own job. Sport is brutal. You can't sack 17 players so it is the manager who carries the can.
As a journalist who is also a Leeds fan, it's not a particularly enjoyable conversation to be having either. But I feel compelled to ask what the hell is going on?
"We are searching for some answers too George," says Agar.
"I don't know what you what me to say to this but I don't think a press conference is somewhere where I'd openly discuss my own position. I'm an experienced coach and I've got plenty of wool on my back and I know how it is. I'm not sat here under any illusions that we are travelling alright and looking alright. I know that.
"We are the story at the moment, the coach is under pressure. George has tried to do it here, Jenna (Sky Sports reporter Jenna Brooks) out there too, wanting me to come out with sweeping statements. I felt we'd had a good week and we don't look like the team I know we can be or the team that I'm seeing in preparation for the game.
I'm an experienced coach and the first place I will always look is myself."
No supporter knows a team's problems and how to solve them better than the head coach who spends every day with that team. But the biggest problems appear glaring. A new and much-hyped half-back pairing of Aussie mates Blake Austin and Aidan Sezer is yet to gel. Indeed the pair look like strangers, were seen arguing at times during the game, Austin was hauled off in the second half and Sezer was overshadowed by Salford's slick scrum half Mark Sneyd.
Substituting a playmaker is rare in league, especially when you are chasing the game. It would be like Manchester City trailing 1-0 with 20 to go and removing Kevin de Bruyne.
Perhaps the most baffling part of this is that in Agar's assistant coach Sean Long, Leeds have the services of one of the sport's greatest ever half-backs.
If the team is firing it training it must be killing Agar to see what is happening on a match day. Does that indicate a mentality issue? Is that down to the coach to fix or do the players need to look inwards? After all, plenty of darts and snooker players will hit 9 darters or maximum 147s on their own practise table but only the elite will replicate that under the glare and heat of the television cameras and a global audience.
The Cup tie with Castleford, also struggling badly under new coach Lee Radford, looks like shaping both sides' seasons next weekend.
Leeds welcome champions St Helens in their next Super League game after that so a Cup win would provide a massive spark and a reassurance to Agar that these players can dig him out of this hole.