A true footballing man, Marcelo Bielsa belongs in the Premier League
11:30, 17 Jan 2020
Some people love Marmite. Some hate it. However, everyone would agree it's something you expect to see in the supermarket. It just belongs there. That's pretty much how most people feel about Leeds United and the Premier League. Yes, you might absolutely hate them - there are certainly plenty of people probably even reading this who do, but they are just one of those clubs you expect to see in the top flight.
However, for far too long now, they've been toiling away, trying to get back into the Premier League. Under Marcelo Bielsa, they came oh so close last season, only for it to all slip away and for 'Leeds to do a Leeds' as many people put it. This time around, they look bang on course for promotion again, and while West Brom are giving them a run for their money in terms of winning the Championship, it's not looking like anywhere near the situation of last season with two top-class contenders looking to pip Leeds to the automatic spots, with Bielsa so interested in Chris Wilder's ideas at Sheffield United, he considered implementing something similar himself.
Yes, they only had themselves to blame for a lot of how wrong things went last season - and their downturn in form was alarming (and so predictable) in the second part of the season, but this time around football purists will be hoping they don't make the same mistake. Bielsa made it clear they have to learn after the loss to Sheffield Wednesday, and with some eyebrow-raising results over the last couple of months, Leeds fans don't want to see the same situation happen all over again.
When Bielsa rocked up at the club, the players quickly found out the high possession, intense style of play would make them work to the bone. Injuries became an issue - as did a drop off later in the season, which many put down to fatigue, but this season they've gone again and look slightly wiser than last time out and destined for the Premier League. Love or hate Leeds, it's almost impossible to hate Bielsa - well, unless you're Frank Lampard, who still seems wildly salty over 'spygate.'
#OnThisDay
a year ago,
@LUFC
boss Marcelo Bielsa gave a tactical masterclass to the media with a flawless 70-minute PowerPoint presentation responding to the "spy-gate" scandal...🕵️
#LUFC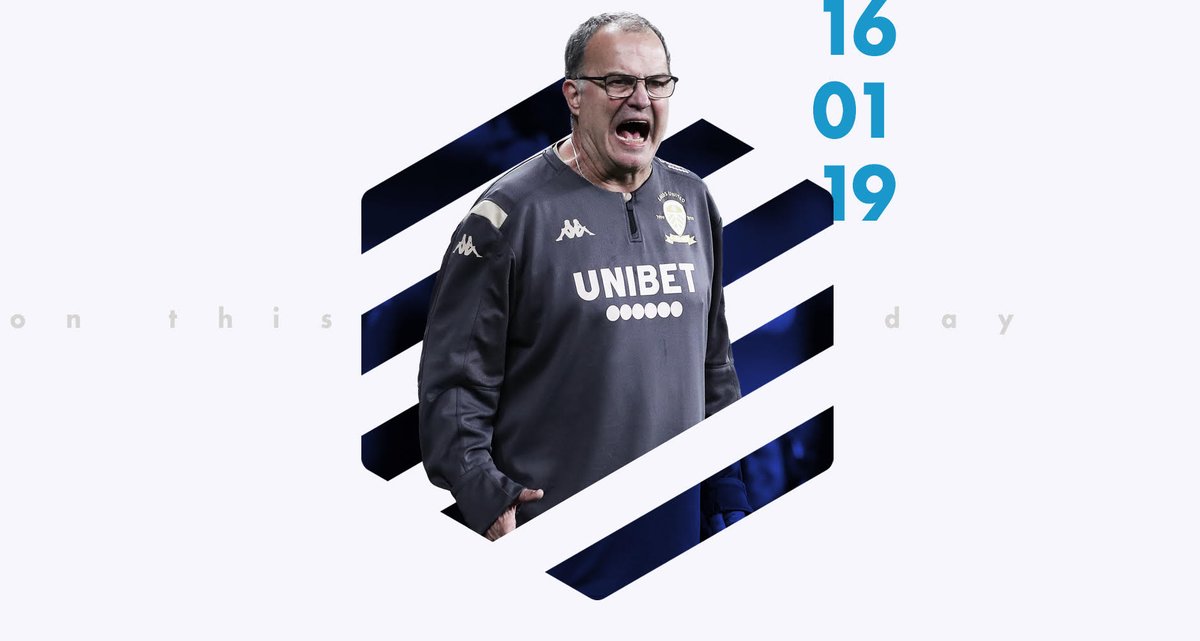 Bielsa is a football God. He's someone names like Pep Guardiola and Mauricio Pochettino revere and who they tried to model their managerial careers on, at least in part. He makes sure his sides play attractive football and is an innovative, tactical mastermind. He's not such an old dog he won't learn new tricks either, and even if people hadn't been keeping up with the Championship this season, they certainly heard about Leeds when they faced Arsenal in the FA Cup - and in the first half, excelled. Plenty of people followed that up by saying we need to see Leeds promoted, just to enjoy their football next season.
Attractive football is guaranteed with Bielsa at the helm, but stability may not be. He's a maverick in every sense of the word and certainly someone who could leave in the summer irrespective of promotion. He dances to the beat of his own drum, so to speak. Living above a shop in a so-called 'granny flat' in the city centre of Leeds, visiting Costa Coffee to work on tactics and carrying sweeties in his pocket for kids who want to have a chat and a photo with him.
Stories about him walking round the Morrisons in his club tracksuit looking at the discount aisle, turning up to a formal dinner in said beloved tracksuit, knocking down the rent on his flat and plenty more have hit the media and done the rounds, but for the most part, Bielsa is a very private man who gives little to the media in terms of his personal life.
Few people have a bad word to say about the manager, who always has time for a picture and a natter with the fans he deems so important and the lifeblood of the club. Bielsa is, in every sense of the word, a true footballing man, and someone who the Premier League would be lucky to have on the sidelines - given his nickname is El Loco, it would certainly be a more interesting place, and you can rely on Bielsa to always wear his heart on his sleeve. Leeds as a club might be marmite, but their manager is pure gold.