LEWIS HAMILTON EDGES CLOSER TO WORLD TITLE AHEAD OF JAPANESE GRAND PRIX
16:56, 05 Oct 2018
Safety in numbers
You didn't need a crystal ball to predict last weekend's Sochi Grand Prix was going to see the cars strung out like washing. In the race both Toro Rosso cars retired after just four laps, the remainder went the full distance with no crashes or incidents requiring a Virtual or full Safety Car.
This was only the second time this season a race was not punctuated by a Safety Car of some kind, Hungary was the other. Of the other 14 races now in the history books, four used a Virtual Safety Car and ten needed the real thing.
It is amazing stuff given the Virtual Safety Car was first used at the 2015 Monaco Grand Prix and a physically driven safety car was officially introduced in 1993. Those with long enough memories will recall Ayrton Senna urging the driver of an Opel/Vauxhall Vectra which was acting as the Safety Car to drive faster minutes before his fatal 1994 Imola crash.
Indeed, Formal 1 does not stand still for long and the once common site of broken-down cars parked trackside for much of a race is now a thing of the past as go-faster Mercedes Safety Cars are now called into action to allow them to be cleared away with irksome regularity.
5.0 G ➡️
5.1 G ⬅️
4.5 G ➡️
After so many years and thousands of laps, Suzuka still casts a spell 💫
"This circuit always feels amazing in these cars" -
@alo_oficial
👌
"Best roller coaster ride I've felt in an F1 car" -
@LewisHamilton
🎢
#JapaneseGP
#F1
@awscloud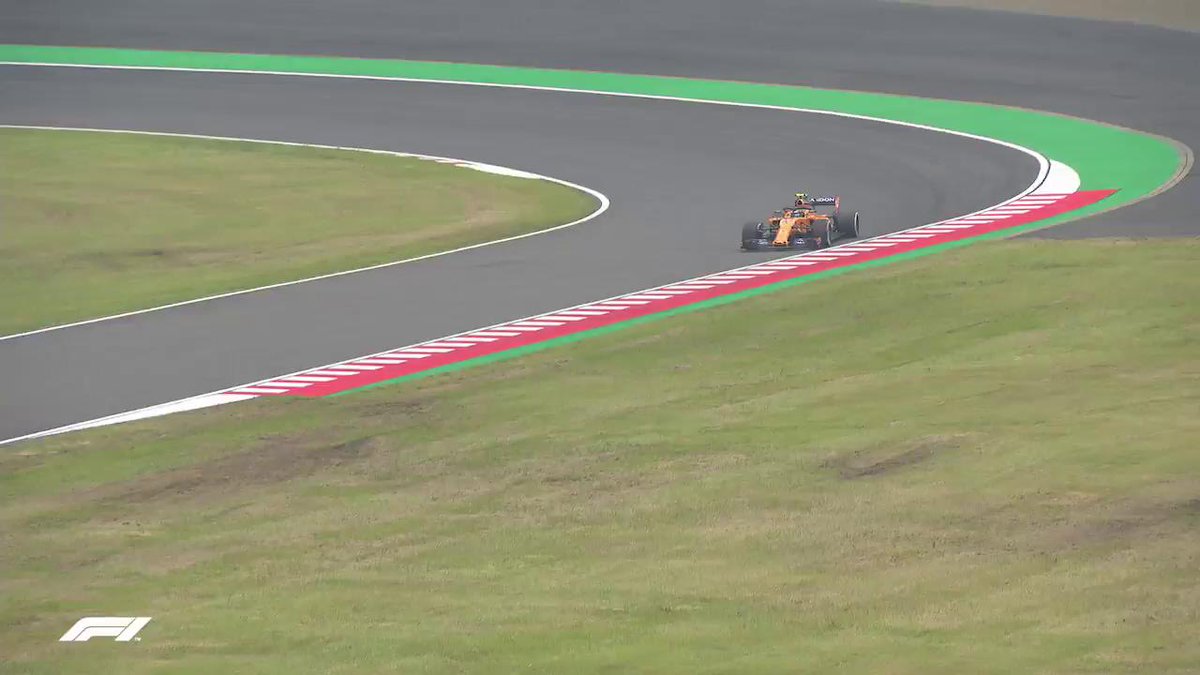 Move over darling
Not for the first time Formula 1 won no fans when team orders saw a race leader ordered to allow his teammate to adopt a race winning lead on Sunday. The beneficiary there, Lewis Hamilton, now has a 50 point lead over Sebastian Vettel in the title race. It is surely a done deal. Hamilton will not lose his championship lead even if he fails to finish his next two races and Vettel cannot assure himself the championship title even if he wins all five of the reaming races on the 2018 season.
While Mercedes team orders may have cost the sport viewers it did not contravene any Formula 1 race rules. But there is an incongruity there as the sport proudly announced a new "$100 million" betting partnership just days before the Russian Grand Prix.
The big contradiction in the pre-prepared press release from the owners of Formula 1, sports marketing company Interregional Sports Group and sports data firm Sportradar is the quote from David Lampitt, Managing Director of the latter named company, who said: "Sportradar is the global leader in the area of sports data distribution and monetisation; as well as integrity services in the fight against betting-related fraud and sports corruption. Through this collaboration with Formula 1, we're delighted that fans will receive an exciting and safe betting experience and we look forward to further developing the F1 fan experience."
'Fraud' and 'corruption' are words many F1 fans may be using to sum up Sunday's race and clearly all the time race leaders are asked to throw their opportunity of winning, the sport clearly does not offer a "safe betting experience".