The 34-year-old departs Camp Nou after a 21-year association
21:15, 05 Aug 2021
Barcelona have confirmed that Lionel Messi will leave the club with immediate effect after the Catalans failed to offload the players necessary to cover the superstar number 10's revised salary.
Messi has been a free agent since 1 July following the expiry of his contract, but it was announced later that month that a deal had been agreed between player and club which would allow them to pay him on a sliding scale over the course of the five-year agreement.
But even that was dependent on the sale of first-team squad members in order to meet the squad salary parameters set by La Liga.
"Despite FC Barcelona and Lionel Messi having reached an agreement and the clear intention of both parties to sign a new contract today, this cannot happen because of Spanish La Liga regulations on player registration," read a club statement.
"As a result of this situation, Messi shall not be staying on at FC Barcelona. Both parties deeply regret that the wishes of the player and the club will ultimately not be fulfilled.
"FC Barcelona wholeheartedly expresses its gratitude to the player for his contribution to the aggrandisement of the club and wishes him all the very best for the future in his personal and professional life."
Lionel Messi is the 🐐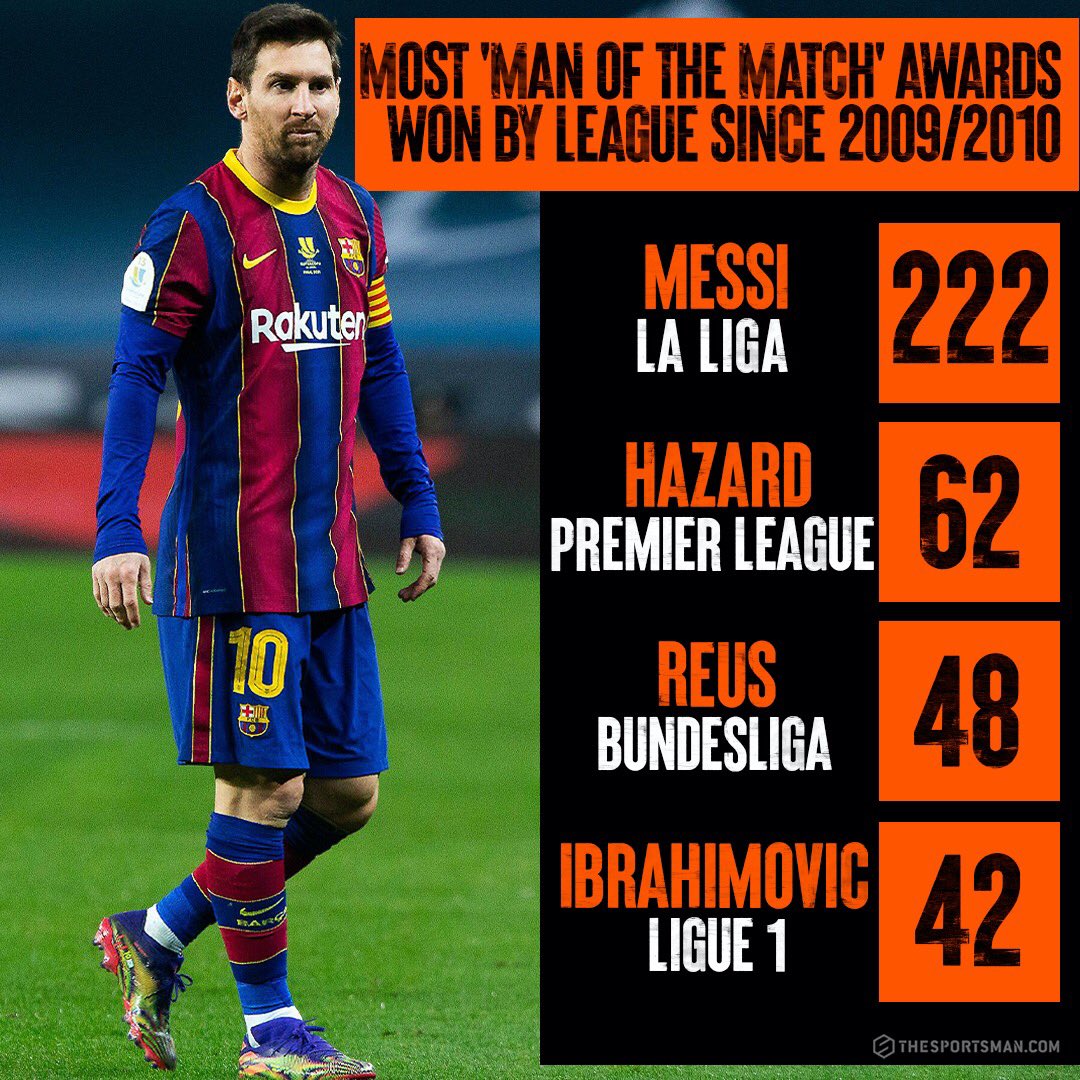 The episode ends Messi's 21-year Barcelona career, having arrived from his native Argentina as a 13-year-old on trial in September 2000. Having earlier been diagnosed with a growth hormone deficiency, Barca agreed to pay for treatment to help harness his incredible skill on the ball.
Messi went on to score 672 goals in 778 appearances for the Blaugrana, including a phenomenal 91-goal tally in the calendar year of 2011.
He won 10 La Liga titles as a Barca player as part of a 34-trophy haul, with four Champions League winner's medals and three Club World Cups also being numbered among his achievements.
His six Ballon d'Or awards, presented annually to the best player in the world, is an all-time record, and he remains the holder of the honour thanks to his 2019 win shortly before the Covid-hit 2020 football calendar.
Messi had spoken in September 2020 of his disappointment at not being allowed to leave the club on a free transfer as had been allegedly agreed between player and club, stating that the €700m release clause in his existing deal made it impossible for any team to make a move for him.
But now Barca's financial difficulties have brought to an end one of the most inextricable links between a player and a club in modern history.