We might see him play in a deeper role, however
15:00, 28 Dec 2019
2019 is coming to an end, and everyone seems to feel like they need to tell all of Twitter what they've achieved this decade. Most people post about getting a degree, maybe a house if they've not eaten too many avocados and spent all their Millenial money, and they might have even had a kid or two. Pretty impressive stuff if you're a mere mortal - but not if you're Lionel Messi.
The Barcelona player has managed to transcend from human to GOAT over the last ten years and has now firmly established himself as the all-time great footballer to pretty much everyone bar Cristiano Ronaldo, his fans and his family - well, that's what they tell Ronaldo to his face at least. Messi is simply sublime, and his standards year after year are simply insane.
Your average human probably feels pretty impressed with themselves when they manage to open a bottle of wine without corking it, but Messi has managed to score 50 - yes FIFTY - plus goals for nine out of the last ten years. The one he failed to do so in, he only scored 45. He also managed to score 91 goals in 2012. Yeah, superhuman.
The last ten years have certainly been the decade of Messi. That much is hard to deny, but will the next ten years be the same? Science and logic would dictate not, but Messi hasn't played by the usual rules the rest of us mere mortals do, so who knows. Right now, Messi is 32 years old, so come the end of the next decade, he would be 42 and you'd assume, retired.
Messi himself has hinted that his career might be winding down, and of course, it all depends on the player himself - will he want to retire at the very top or will he be comfortable with a reduced role and seeing his powers wane just to keep on playing football? Right now, he looks as good as ever, with Barcelona more reliant on him than they've ever been - but if he does want to carry on, even Messi himself must concede that things will need to change.
Specifically his position on the field. Right now, you always find him as part of the front three, but if he did want to prolong his career, the obvious answer is for him to drop deeper. Messi is such a good player and has so many attributes that his penchant for picking out a long pass and his link-up play can sometimes be overlooked in favour of his productivity ratios and his sheer brilliance.
📊 — Lionel Messi in the last decade:

🥇 = 'most'
- 579 goals (🥇)
- 230 assists (🥇)
- 89.6 minutes per goal (🥇)
- 64.1 minutes per assist (🥇)
- 5 Ballon d'Or's (🥇)
- 6 FIFA POTY (🥇)
- 6 European Golden Shoe (🥇)
- 4 IFFHS Best Playmaker (🥇)
- 259 MOTM (🥇)
Domination.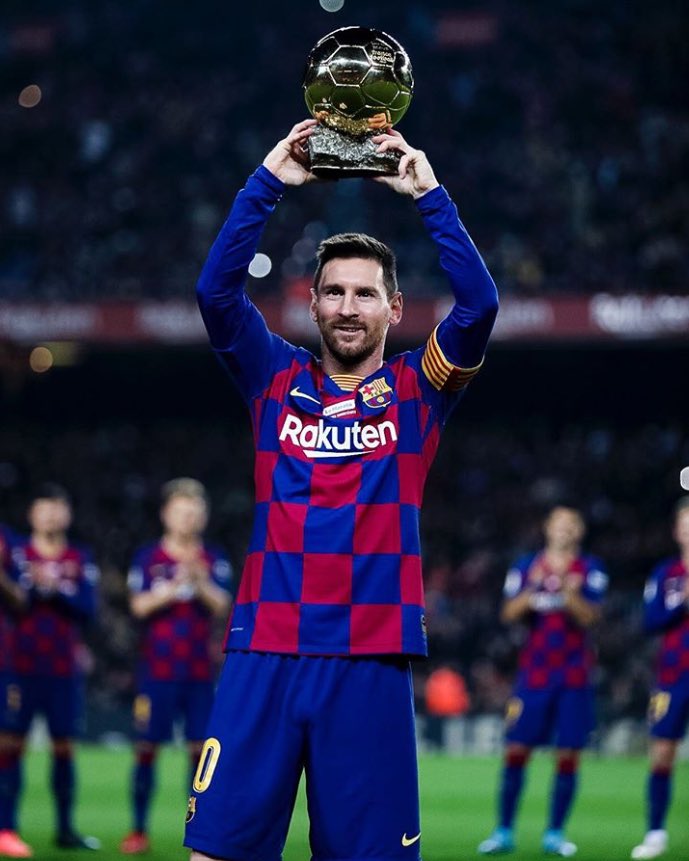 That's a mistake, with Messi able to read the game and see moves before other people, and a Xavi type role something that would actually suit him down to the ground once he decides that his legs no longer allow him to do the work being a part of the front three at Barcelona requires.
Dictating and controlling the game from deep would be ideal for him, and his goal ratio might decrease but his assists would certainly skyrocket.
It was Pep Guardiola who initially encouraged Messi to drop deeper during his time managing the club, and he would be the perfect manager to oversee Messi's change in position come the next couple of seasons, coming full circle from someone who played on the wing, as a false nine and as an interchanging part of the front three to the man who ran the game from a Pirlo type position.
The average life expectancy for goats is 15-18 years, but there have been occasions where goats have lived for 24 years - and given Messi has been playing at the top level for 15 years and is no average GOAT, there is plenty more for us to enjoy from him yet - it just might be in a different position than we're used to.