Nottingham Forest and Huddersfield Town do battle at Wembley Stadium.
13:08, 29 May 2022
Last Updated: 19:20, 29 May 2022
It's game day at Wembley! The Champions League final went the way of Real Madrid last night and we move our attention across to Wembley where Nottingham Forest and Huddersfield Town face each other for a place in the 2022/23 Premier League season. Stick with us throughout the day as we bring you the latest news from the world of football.
Liverpool's parade well underway
Liverpool's team parade continues as the team bus bounces through the city of Liverpool.
🗣 "They were worried about what sort of reception they would receive in Liverpool, I think they just confirmed that the Liverpool fans don't care that they only brought home 2 trophies this season"
Liverpool welcomed home by thousands of their fans 👏
Toni Kroos on German TV
Toni Kroos had a spicy appearance on Germany's broadcast of the Champions League final.
Toni Kroos asked on German TV if he was surprised about Liverpool dominating.
"You had 90 minutes and you come up with two shit questions," and walks away from the interview. "Two negative questions, you can tell right away that you're German."
Vinicius To Sign New Madrid Deal
Vinicius Jr is set to sign a new deal at Real Madrid, with Los Blancos' patience with the youngster looking to pay off after he scored the winner in the Champions League final.
Vinícius Júnior will soon receive the official contract proposal from Real Madrid: new deal will be ready to be discussed, valid until 2028 ⚪️🇧🇷
#RealMadrid
"I don't want to stop here, I want to keep winning much more and keep making history with Real Madrid", Vini said.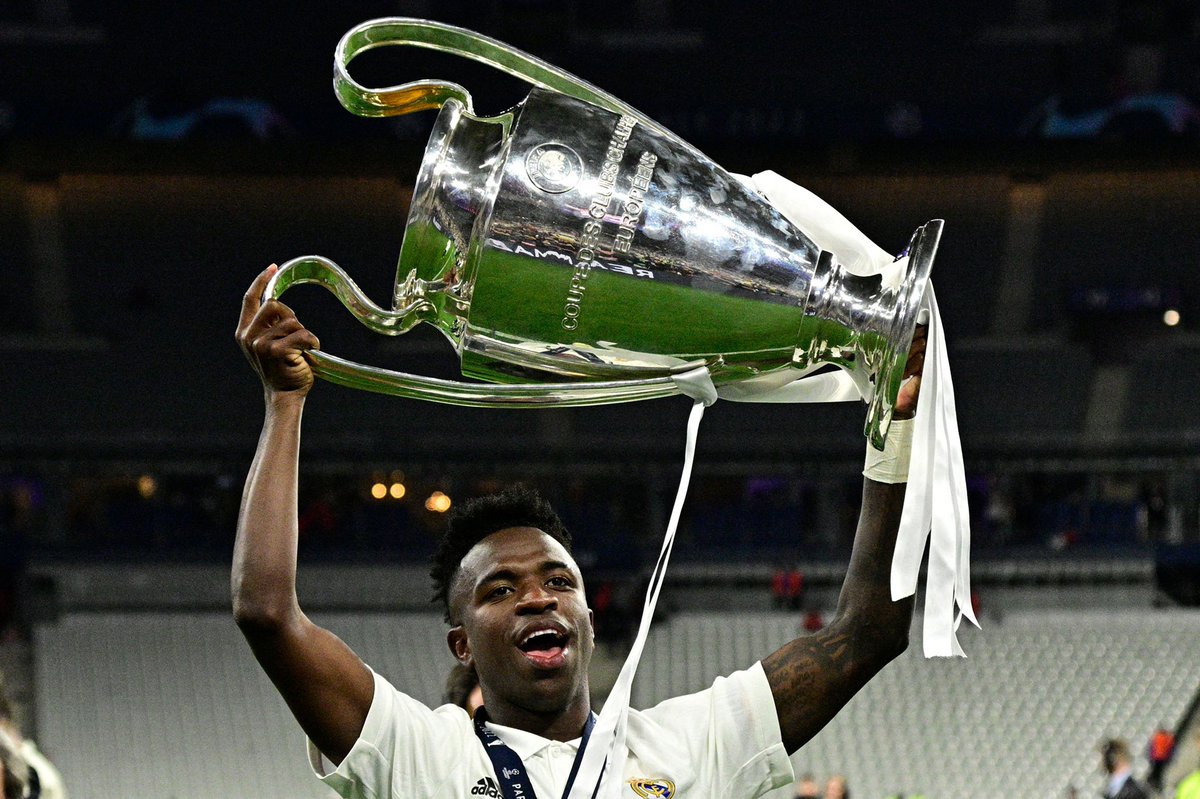 Eden Hazard earns Chelsea £15 Million
Chelsea earn £15 Million from Real Madrid's Champions League win after Eden Hazard played in the competition for 83 minutes for Los Blancos this season.
Chelsea secure a £15MILLION windfall from Real Madrid's Champions League win thanks to Eden Hazard
Liverpool begin parade
Liverpool have begun their parade to celebrate the Carabao and FA Cup trophies.
🔴 🏆 Liverpool's parade to celebrate their League Cup & FA Cup win this season has begun
Michael Owen on UCL Final
Rangnick to leave Man Utd without consultancy
Ralf Rangnick will leave Man Utd without continuing his role as a consultant that had been previously agreed.
Ralf Rangnick announces that he will not be staying on at United as a consultant.
#MUFC
Bayern Close To Signing Mane?
Translated: Bayern is already thinking about the future: negotiations underway for Sadio Mané, for 30+10 million euros. Three year guaranteed contract. The parts are close.
El Bayern ya piensa en el futuro: negociación en marcha por Sadio Mané, por 30+10 millones de euros. Tres años de contrato garantizados. Las partes están cerca.
@relevo
@tjuanmarti
Liverpool in Pot Two
Liverpool's Champions League final defeat means that they will be in pot two of the Champions League, as Ajax take their space.
CONFIRMED
Champions League group stage draw, pot 1
🇩🇪 Eintracht Frankfurt (UEL-TH place)
🏴󠁧󠁢󠁥󠁮󠁧󠁿 Manchester City
🇪🇸 Real Madrid
🇮🇹 AC Milan
🇩🇪 Bayern Munich
🇫🇷 Paris Saint-Germain
🇵🇹 FC Porto
🇳🇱 Ajax (due to Madrid UCL win)
(league and European champions)

Henry comments on Salah's revenge
Thierry Henry spoke about Mo Salah's comments while covering the Champions League final last night.
"I always say something, don't talk before a final. Beat Real Madrid, then talk and say, 'it was revenge and all of that'. When you talk before a final, you have to win it."
- Thierry Henry on Salah's revenge comments.
#rmalive
#RealMadrid
#RealMadridLiverpool
#LIVRMA
CHAMPIONS LEAGUE FINAL REVIEW