The Sportsman brings you all of the day's biggest news
09:00, 22 Oct 2021
Last Updated: 22:30, 22 Oct 2021
Thursday night had a bit of everything, with a record-breaking defeat for Jose Mourinho's Roma, victories for Rangers and West Ham United and a setback for second-string Tottenham Hotspur.
Friday sees attention turn to the Premier League, with Arsenal and Aston Villa kicking off the weekend's action tonight and press conferences galore as the calendar gets tasty over the next few days. Manchester United-Liverpool, anyone?
Stick with us right through the day as we bring you all the latest football stories and scores.
Goodnight, Take Care!
Join us again tomorrow as we take you through all the Premier League action, starting with league leaders Chelsea hosting bottom of the league Norwich.
Hasenhuttl fined by FA
Southampton boss Ralph Hasenhuttl has been fined £20,000 by the Football Association after admitting a charge of improper conduct.
FULL TIME Arsenal 3-1 Aston Villa
Arsenal cruised to victory at the Emirates, only really facing some pressure in the last ten minutes as Jacob Ramsay grabbed a goal.
CONSOLATION! Arsenal 3-1 Aston Villa
Arsenal's incredible first half
📊 Arsenal's 14 attempts is the most they have had in the first half of any of the 67 PL games under Mikel Arteta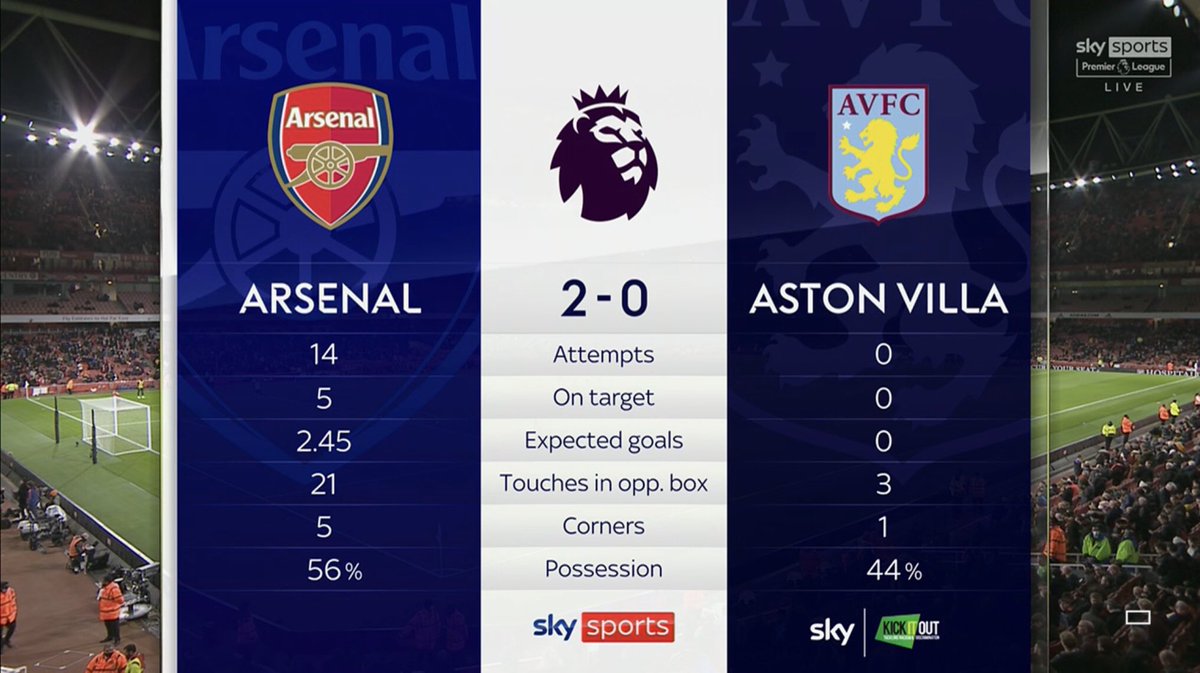 GOALLLL!!!! Arsenal 3-0 Villa
SECOND HALF Arsenal 2-0 Aston Villa
We're back underway at the Emirates...
St-Etienne vs Angers is delayed...
😆🇫🇷 St-Etienne vs Angers has had their kick-off delayed, but why does this music fit the flares so well...

HALF-TIME Arsenal 2-0 Aston Villa
It's been all Arsenal in the first 45, with Mings, McGinn and Lokonga finding the book in the first half on top of Aubameyang & Partey's goals.
GOALLL!! Arsenal 2-0 Aston Villa
GOALLL!! Arsenal 1-0 Aston Villa
KICK OFF!
Arsenal vs Aston Villa gets underway!
Edson Alvarez to Rennais via Salma Hayek?
Ajax midfielder Edson Alvarez has reportedly had to turn down Mexican-American actress Salma Hayek's pleas for the star man to join Stade Rennais!
De wereldberoemde Mexicaans-Amerikaanse actrice Salma Hayek probeerde
@EdsonAlvarez19
te 'verleiden'
#Ajax
te verlaten. ,,Ze heeft me als bekende landgenote gebeld en geprobeerd me over te halen naar Stade Rennes te komen. Dat verbaasde me en vleide me."
Read our piece about Emi Martinez!
Aston Villa's Starting XI
Albrighton only facing 2-3 weeks out
🔵🙏 Marc Albrighton will reportedly only be out for 2-3 weeks after this leg-breaker last night.
Incredible that it wasn't a red card or a serious injury!
@FoxesofLCFC |
#LCFC
Curtis Jones in contention for Man Utd clash
Curtis Jones in contention for Liverpool v Man Utd. Thiago Alcantara still injured.
Jorginho on Euro 2020 Penalties...
Speaking to the Telegraph, Jorginho revealed he knew that Donnarumma would save Bukayo Saka's penalty as soon as the 19-year-old walked up to take the vital England penalty.
Pep's Kind Words To Bruce
Pep on Steve Bruce: "He is an exceptional gentleman, always take care of me so nicely and I wish him all the best. I would tell him not to pay much attention to the comments because it is bullshit."
#MCFC
Vegan Football Boots???
Paul Pogba and Stella McCartney have teamed up with Adidas to create a 100% vegan football boot. Very very interested to see where this trend takes us...
Injury Woes for Rose and Haaland
Erling Haaland has been ruled for 'several weeks' with a hip flexor injury. It'll be interesting to see how Dortmund cope without their star man.
Borussia Dortmund forward Erling Haaland will miss "a few weeks" with a hip flexor injury, head coach Marco Rose has confirmed.
Emile Smith-Rowe Loves Football
"I watch as much as I can, any game. If there's a game on TV, I'm watching it. Like, I always want to learn. I always like watching it by myself as well, because I don't have to listen to everyone else's opinion. I just like focusing on it, on myself, like in silence, just watching football. It might seem boring, but I love it."
Xavi gives Barcelona update
Former Barcelona captain and current Al-Sadd manager, Xavi, has come out to once again address rumours linking him to the role at the Nou Camp.
Xavi: "If any offer comes, it will be evaluated and then we will try to decide, but for the time being I'm very happy here"
#FCB
🇪🇸
Richarlison nearly back for the Toffee's
Everton's Brazilian forward, Richarlison, has returned to training after an extended period out of the side recovering from a knee issue. Great news for Everton and FPL fans alike!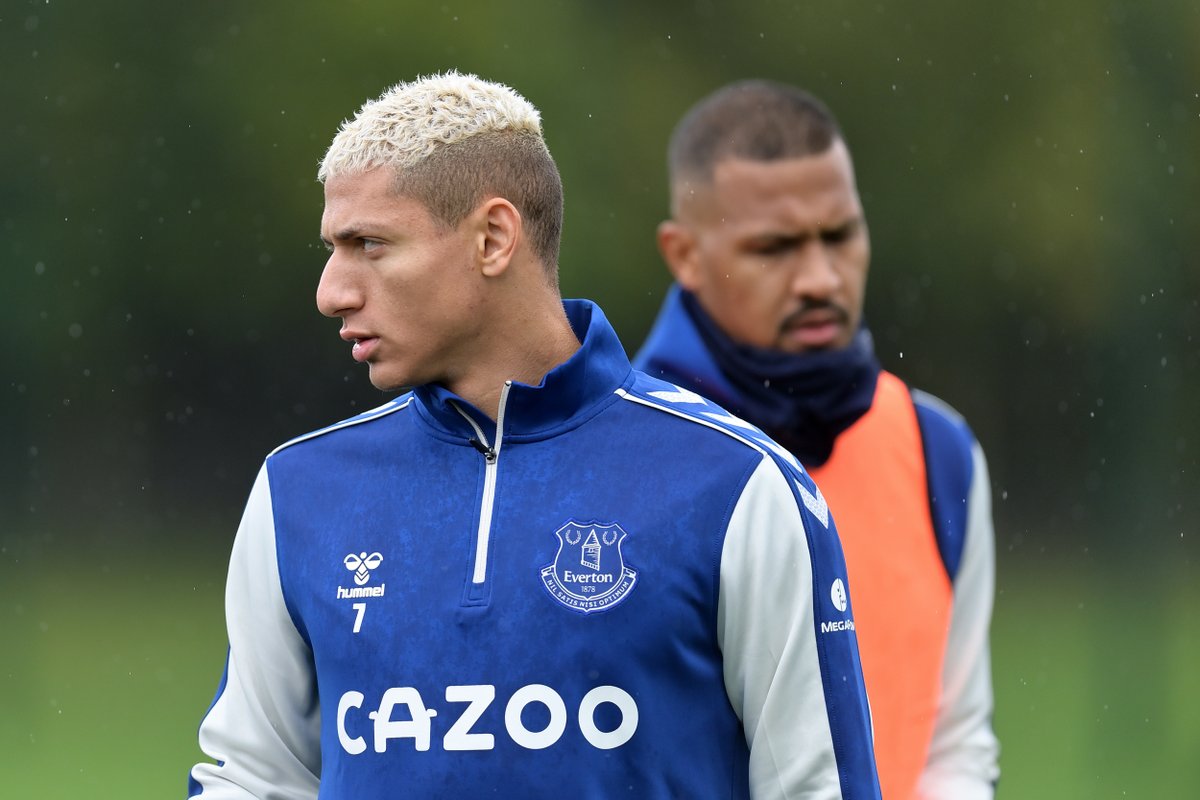 Norwich don't like trips to the capital...
The Canaries really don't enjoy their trips to London while playing in the Premier League. They've not taken a single point from any of their visits since 26th September 2015 when they drew 2-2 with West Ham United. Empty handed.