Stay tuned for all the biggest updates throughout the day
09:02, 04 Apr 2022
Last Updated: 16:09, 04 Apr 2022
Welcome to The Sportsman's LIVE football blog, where we will be bringing you all the biggest updates throughout the day which will include plenty of reaction to the weekend's action, as well as build-up to tonight's Premier League fixture between Crystal Palace and Arsenal.
Stay with us you won't want to miss it.
Jurgen Klopp Press Conference
Jurgen Klopp spoke to the press ahead Liverpool's Champions League clash against Benfica. Here are some key quotes:
On Luis Diaz sharing Benfica knowledge: "He tried, but we didn't understand a word!"
Team news: "The full squad is available for the game. Curtis had a little swelling, which disappeared overnight. Trent now for 4-5 days has been ready as well."
On getting the Liverpool job: "It just felt right from the first second."
On his time at Liverpool: "I don't judge my time here on trophies too much. It is about the way we play, the way we develop and the state the club is in."
Mike Dean on Arsene Wenger
When talking to BBC Sport, Mike Dean named Arsene Wenger as the most intimidating manager he has worked with.
Harry Kane's Evolution
Those that simply caught the scoreline that read Tottenham Hotspur 5-1 Newcastle United, and saw that Harry Kane did not feature among the scorers may have assumed that the England captain had an off day in North London. That couldn't have been further from the truth.
Tottenham planning pre-season in Israel
Tottenham are reportedly planning to go to Israel for 2022/23 pre-season training.
🚨 Tottenham looking to visit Israel for 1st time as part of preparations for 2022-23 campaign. Not finalised but idea is to play/train there as part of schedule once back from South Korea trip. 1st international pre-season since 2019
@TheAthleticUK
#THFC
Srivaddhanaprabha statue unveiled on his birthday
Khun Vichai Srivaddhanaprabha's legacy is honoured with a statue King Power Stadium on what would have been his 64th birthday.
Leicester City's football family came together on Monday for the inauguration of the Khun Vichai Srivaddhanaprabha statue at King Power Stadium – an eternal tribute to the most influential figure in the Football Club's 138-year history 💙
Ralf Rangnick On Manchester United's Recruitment
Ralf Rangnick has encouraged the board to base future recruitment around the new manager's style.
Kylian Mbappe on his future
Kylian Mbappe made it clear that he has not made any decisions on where he will play next season.
Can Liverpool widen the gap at the top?
Messi, Neymar and Mbappe all score in one game
Last night, Messi, Neymar and Mbappe all got their names on the scoresheet in their 5-1 win over Lorient.
Messi, Neymar and Mbappe all score in the same game for the very first time 😲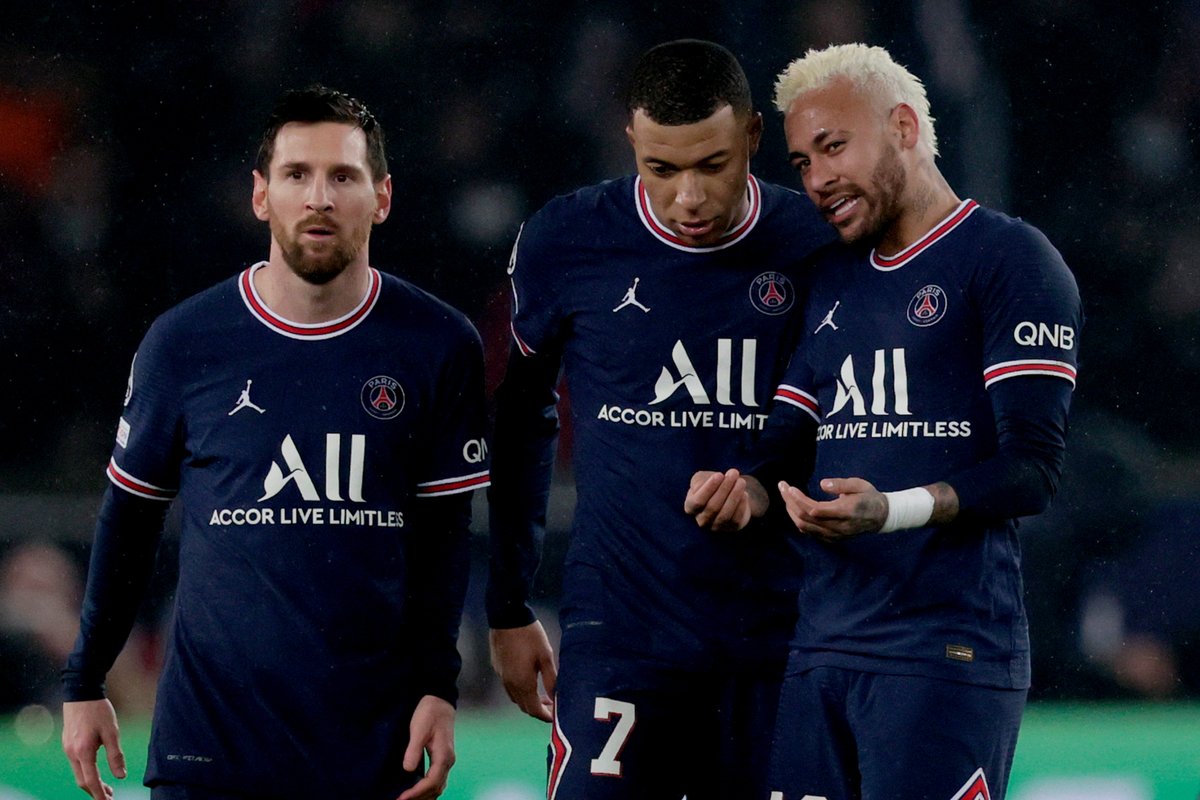 Macclesfield's journey to promotion
Macclesfield are a club reborn. It's been an incredible journey from the doldrums of liquidation to a memorable title-winning season.
Frank Lampard's reaction to West Ham defeat
Frank Lampard questioned the character of his players after Everton's defeat at the London Stadium.
Boring Manchester City? You're joking...
Spurs put pressure on Arsenal with Newcastle win
It was a result and performance to remember for Tottenham Hotspur as they demolished Newcastle United 5-1 from a goal down to move into fourth.