The Serbian is a player who needs to play a lot to play well
16:05, 18 Dec 2019
Jose Mourinho once infamously said if you can't hunt with a dog, you have to hunt with a cat. It was one of his many sassy put-downs, and in this case, a loaded message to the Real Madrid board about his faith, or lack thereof, in Karim Benzema after Gonzalo Higuain got injured. Well if Mourinho thought Benzema was a cat, Zinedine Zidane seems to think Luka Jovic is some sort of expired poultry.
When he made the big move in the summer to Real Madrid, Jovic was one of the most sought after forwards in Europe and had just lit up the Europa League to boot. He was a good striker, someone who only needed one chance and it was a goal. These days, a clinical striker is hard to find.
This season there is no doubt Benzema is on fire, scoring goals in many games, not just in the few - and on that level, you can understand why Zidane chooses to start him as his main forward. Zidane has always been a fan of Benzema, so often harshly scapegoated by fans and the media for things going wrong at Real Madrid, and he's finally becoming the complete striker people always claimed he could be.
That's all well and good for Benzema, but what about Jovic? He certainly didn't make the move to Real when his career was just taking off to sit on the bench and see it badly stalled, but that's just what is happening - and while we've seen Benzema function well in a versatile front three before and know he has no problems doing it, Zidane seems unwilling to even give Jovic a proper chance to be part of that.
📅 𝕋𝕠𝕟𝕚𝕘𝕙𝕥
⏰ 𝟴𝗽𝗺 𝗖𝗘𝗧
🏟️ 𝓒𝓪𝓶𝓹 𝓝𝓸𝓾
It's the match every kid dreams of playing in...
🌟
#ElClasico
🌟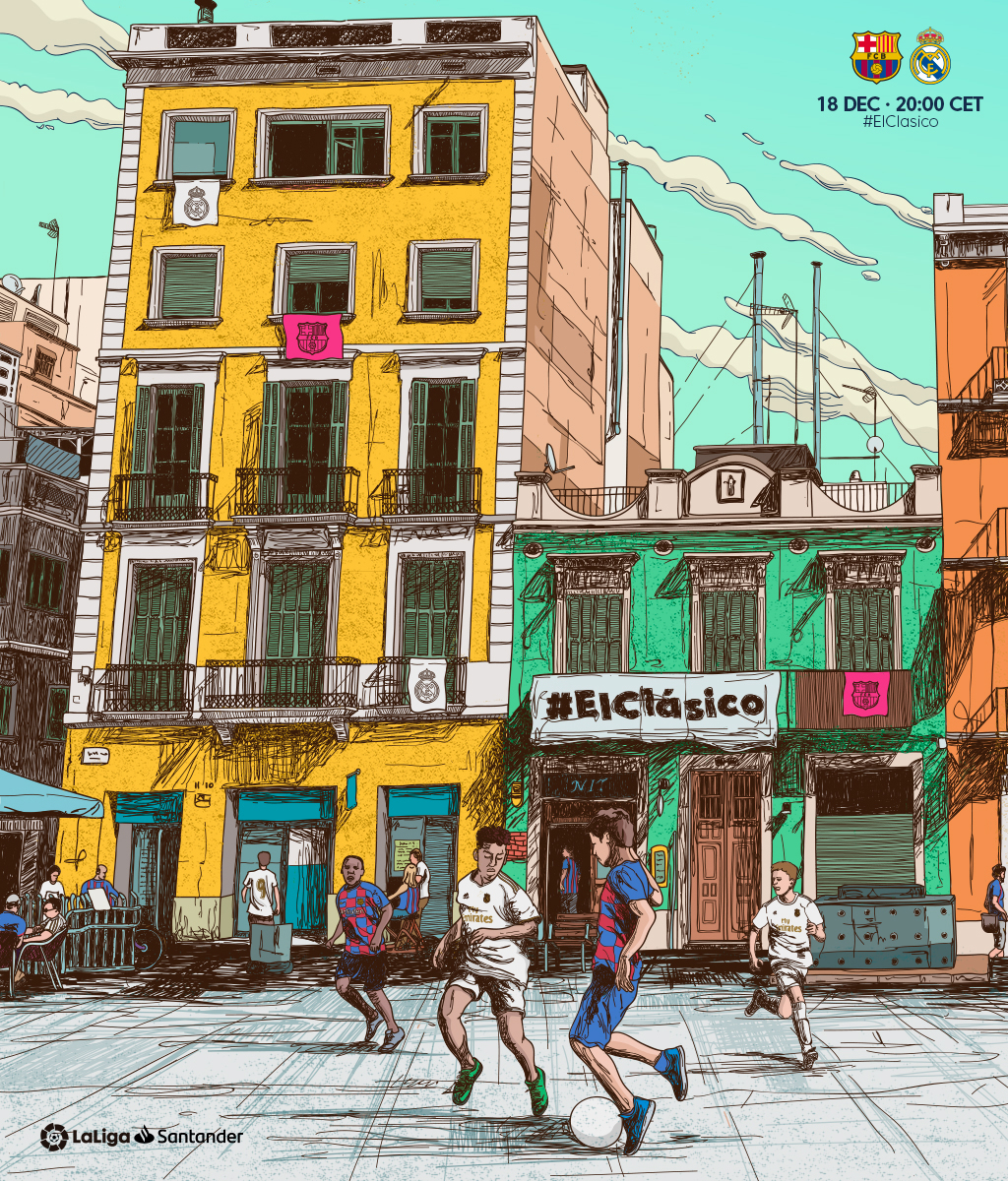 Recently, Jovic spoke about his relationship with Zidane and said he is happy, and the manager believes in him. Zidane, for his part, was thrilled when Jovic scored his first goal for the club and it's certainly not the deep freeze that exists between Gareth Bale and Zidane, far from it. Yet there is certainly a lack of understanding between player and coach as was evident by their touchline exchange as Jovic was about to come on as a sub against Galatasaray, and that will certainly be influencing Zidane's decision over game time.
At this point, it genuinely looks like Jovic is finding his feet at one of the biggest clubs in the world - even Eden Hazard has struggled this season when he's been fit, and you get the impression Jovic is certainly one for the future. However, is that doing his career much good right now?
You'd have to think it simply isn't. The option for Jovic to go out on loan has been mooted plenty of times, and as January approaches, it's certainly an option worth considering. Plenty of clubs are desperate for goals, Chelsea are no longer in the midst of a transfer ban - and have a heavy reliance on Tammy Abraham up top. Zidane has even admitted Jovic is "a player who needs to play a lot to play well" and that the issue is on him because he can't currently find him a place in the side.
Of course, the narrative for Jovic to really establish himself in the team is there for the taking in the upcoming weeks. El Clasico, the Champions League knockout stages where Pep Guardiola's men will be wondering if their direct debit to UEFA failed given they've managed to land Real Madrid, in what must be one of the hardest draws City have faced in any cup competition.
In football, it's easy to magnify small issues and talk about them so much they then become a big one, but there's no denying the lack of minutes given to Jovic this season is a real problem - more so for the player than the club. Right now, Jovic isn't a dog or even a cat. He's a small horse, and as Mourinho said, small horses need milk and to learn how to jump - but you can't learn without being given the chance - and if Zidane won't be the jockey Jovic needs, it's time to find someone who will.